Lenders One Names New President
Lenders One Cooperative promoted Justin Demola, CMB to president of Lenders One. He will be responsible for day-to-day operations and strategic execution of the cooperative, according to a press release.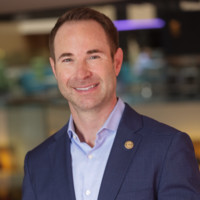 Demola joined Lenders One in 2019 as vice president, sales. He most recently served as managing director for the company and has close to 30 years of experience in mortgage, consulting and business development experience. Prior to joining Lenders One, Demola worked in a number of leadership roles including chief operating officer of MLB Residential Lending, LLC and president of The Hills Mortgage and Finance Company, LLC. He is also a licensed mortgage loan originator and Certified Mortgage Banker.
Demola also serves as CMB instructor for the Mortgage Bankers Association's CMB Final Prep Course, sharing his insight and support with current students. He serves on the Mortgage Bankers Association of New Jersey Board of Directors and is a member of the MBA MORPAC Committee.
"Justin brings deep industry experience to Lenders One as a seasoned mortgage banker and leader," said William B. Shepro, CEO of Altisource and a member of the Board of Directors of Lenders One.
"Over the last year, we've seen our members' businesses grow exponentially, though that hasn't come without hurdles," said Demola. "Lenders One has a unique opportunity as a trusted consultant for our members to offer our own exclusive solutions and those of the providers in our network to help improve our members' competitiveness and grow their earnings."
Subscribe to the NMP Daily