Revolution Mortgage Opens Its Second Branch In Chicago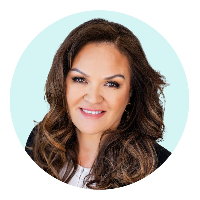 Revolution Mortgage, a mortgage lender based in Columbus, Ohio, announced a new location opening in Illinois. The branch, located in downtown Chicago, will be led by Irma DeLeon and is the second Revolution Mortgage branch in The Windy City.
DeLeon is joining Revolution after 28 years in the mortgage and real estate industry, including a most recent position held as the national director of Community Development for Home Lending at KeyBank, in which she was responsible for oversight of mortgage production strategies, according to Revolution's new hire press release. DeLeon holds a Certified Mortgage Planning Specialist (CMPS) designation which allows her to cater to all types of mortgage scenarios ranging from buying or refinancing, being a first-time home buyer, self-employed, and the affluent.
In 2019, DeLeon was awarded the Woman of Professional Excellence award from the YWCA Greater Cleveland, an organization dedicated to eliminating racism, empowering women, and promoting peace, justice, freedom, and dignity for all. During her tenure with the law firm, DeLeon often saw firsthand the need for Spanish-speaking loan officers. DeLeon, who is bilingual speaking both English and Spanish, decided she would enter the industry to help serve various communities and gain experience in a new field.
"My goal is to be the branch manager/loan officer realtors choose to take care of their client's mortgage needs because I've earned their trust. One of the most important ways I do this is by providing a Total Cost Analysis to every customer," said DeLeon. "This informative analysis empowers borrowers to make an educated decision before submitting an offer on a house in a competitive real estate market. I want all of my clients to feel confident in their decisions and hope this level of transparency ultimately garners my clients and realtors to recommend me for their future needs."
Subscribe to the NMP Daily