Cenlar Appoints Chief Data Scientist, Launches Information Factory
Veteran data analyst Michael Biddle will lead Cenlar's mortgage data analysis effort.
Cenlar FSB, a national mortgage loan subservicer, said Tuesday that it has launched Mortgage Information Factory, an effort focused on leveraging the company's data, and appointed Michael Biddle to the newly created role of chief data scientist.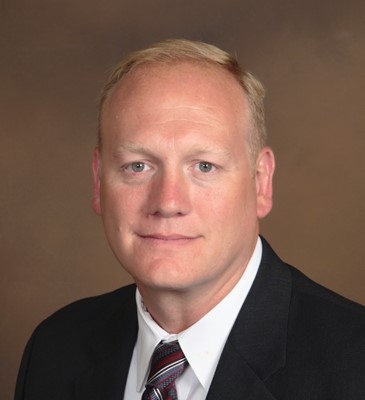 Biddle will lead the Mortgage Information Factory to provide "actionable information and insight for its operations, as well as for clients and their homeowners," the company said.
Biddle has more than two decades of experience in building and sustaining a high level of quantitative analysis and research, Cenlar said. He will be responsible for procuring and gathering data; establishing processes for converting data to effective reporting; and instituting artificial intelligence (AI) solutions, in addition to maximizing portfolio performance through deep learning methodologies, the company said.
He previously served as chief data scientist at AiCurio, which provides AI-based analytics to the mortgage industry. He has held several executive positions, including as director, analytical technology and quantitative analysis for MorningStar Structured Ratings; vice president, mortgage analytics for Hudson Advisors and Provident Consumer Financial Services; and chief risk officer for LongPoint Asset Management and Aegis Mortgage.
He holds a Masters of Business Administration from Northern Kentucky University, a DDE in Econometrics from Northern Kentucky/University of Cincinnati Cooperative, and a Bachelor of Business Administration from the University of Kentucky.
"Michael is an incredibly valuable part of the Cenlar team," said Cenlar President & CEO Jim Daras. "His talent and vision for strategically leveraging data will deliver smart, industry-leading business solutions for our clients, their homeowners and our employees."
Cenlar's said its data science initiative will combine math and statistics, specialized programming, advanced analytics, artificial intelligence, and machine learning with "extensive knowledge of mortgage performance and servicing operations to uncover actionable insights." The insights, it added, can guide decision making and strategic planning and improve operational performance.
"I look forward to working with the team and identifying, collecting, and assessing data to create cutting-edge analytical solutions to create an improved work experience for Cenlar that also delivers the best results for our clients and their homeowners," Biddle said.
Based in Ewing, N.J., Cenlar FSB services loans in all 50 U.S. states and its territories.