David Lovins Named CEO of The Warren Group
Succeeds CEO Timothy M. Warren Jr., who becomes chairman of the board.
The Warren Group, a Peabody, Mass.-based provider of real estate and property transactions, said Thursday that its board of directors has appointed current President and Chief Operation Officer David B. Lovins as its Chief Executive Officer.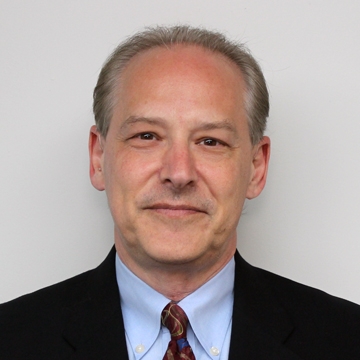 Lovins succeeds CEO Timothy M. Warren Jr., who now assumes the role of chairman of the board of directors.
Lovins first joined The Warren Group in 1996 as director of information technology. He has served as president and COO since March 2004. 
Lovins has played a critical role in expanding the geographic footprint of the company's real estate database, the company said. Once focused solely on southern New England, The Warren Group has expanded its reach nationwide. Under Lovins' leadership, the company has solidified its reputation of delivering reliable customized solutions to fulfill customers' business needs, as well as developing new and innovative products and services, the company said.
"It's an honor to be named CEO of The Warren Group, a company with a proud 150-year history of serving the real estate, lending, and financial industries," Lovins said. "I am immensely grateful for the opportunity to lead our team of talented and driven colleagues into the future. In the role of CEO, I also look forward to developing new and innovative ways to meet the needs of our growing customer base as well as solidifying our position as an industry leader for real estate and transaction data."
Warren will scale back his day-to-day responsibilities as he assumes the role of chairman. 
"This will be the first time in our 150-year history that a non-Warren will serve as the CEO of the company," Warren said. "And I can't think of a person better suited for the role. David has a successful track record of anticipating the needs of our customers and leading the charge in developing unique, cutting-edge data solutions to power their businesses. The company is in very capable hands."
The Warren Group was established in 1872 and is now in its fifth generation of family ownership and management. It is the publisher of Banker & Tradesman, The Commercial Record, and The Registry Review.