FHA Proposes New Program To Help Struggling Homeowners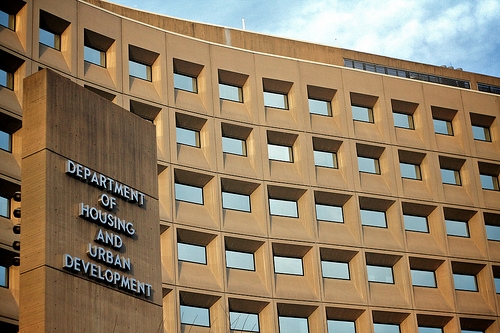 Legal expert questions whether agency has authority to implement the program.
KEY TAKEAWAYS
The program would allow struggling homeowners to keep their existing interest rate and reduce their monthly payment temporarily, using funds from the FHA Partial Claim.
Legal expert says National Housing Act may not allow the program.
The Federal Housing Administration (FHA) on Wednesday proposed a new home-retention option to help struggling homeowners meet their mortgage obligations.
A legal expert, however, questioned whether FHA has the statutory authority to implement the program.
The Payment Supplemental Partial Claim program, which was posted for feedback, would allow mortgage servicers to use the FHA Partial Claim both to bring a borrower's mortgage current and to provide temporary reductions to their monthly mortgage payments for up to five years.
The steep interest rate increases of the past year have limited the effectiveness of some of FHA's existing loss-mitigation options in assisting borrowers, the agency said. FHA's widely used loan modification option, which has historically reduced borrowers' monthly payments to levels they can afford, is no longer as effective as it once was because borrowers are forced to modify at market rates that may be higher than their current rates, it said.
The Payment Supplement Partial Claim would allow homeowners experiencing financial hardship who are unable to obtain a significant payment reduction with other loss-mitigation options to keep their existing interest rate and reduce their monthly payment temporarily, using funds from the FHA Partial Claim, which is a subordinate zero-interest lien. The homeowners then pay FHA back when they sell their home or refinance.
"Many homeowners continue to experience hardships due to health or financial difficulties that occurred during the pandemic, and these challenges have been exacerbated for these and other borrowers by current economic uncertainties," said Julia Gordon, assistant secretary for housing and federal housing commissioner. "When we saw that our existing loan modifications were no longer providing adequate payment relief, our team painstakingly explored every possible alternative to provide relief in the current rate environment, resulting in this innovative proposal."
Just hours after the proposal was announced, an attorney with the mortgage law firm Polunsky Beitel Green in San Antonio, Texas, questioned whether FHA, which is part of the U.S. Department of Housing and Urban Development (HUD), has the authority to offer the program.
"The National Housing Act only allows HUD to pay partial claims for arrearages and principal reductions," said Peter Idziak, a senior associate at the law firm. "The monthly payment subsidies under the new Payment Supplement Partial Claim appear to be neither, so it's a bit of an open question whether HUD actually has the statutory authority to implement this program."
Idziak said it also could be argued that the new modification program runs counter to the department's goal of increasing access to housing for potential homeowners.
"Although avoiding foreclosure may be advantageous for existing FHA borrowers, this new modification program will likely make it more difficult for potential first-time homebuyers to become homeowners, because it will reduce foreclosures and further restrict the already limited housing supply," he said.
"FHA borrowers may put as little as 3.5% down, and therefore have little equity in the property," he continued. "By securing the subsidy by a junior mortgage, many borrowers who modify their loans under this payment supplement program may end up with no equity — or even underwater — if housing prices do not continue to rise over the next few years."
Idziak added that it is interesting that HUD is placing this program under its COVID-19 Home Retention Options, which he said raises questions given that President Biden ended the COVID-19 national emergency on May 11.
"Undoubtedly there are still individuals being affected by COVID," he said, "but this program seems designed more to deal with rising interest rates than a public health emergency, especially given the monthly payment subsidy that can last up to five years."
FHA is seeking feedback on its proposal through June 30.