Guaranteed Rate Acquires Attorney Title Guaranty Fund Inc.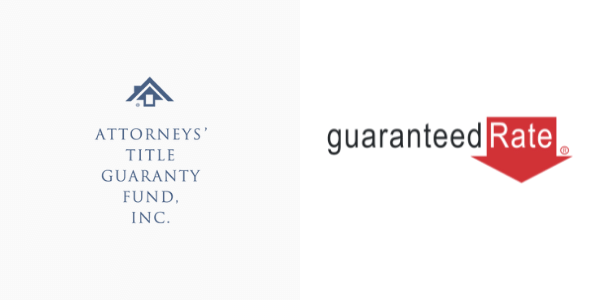 The purchase of a title insurance underwriter will create more seamless end-to-end residential transaction.
Guaranteed Rate Companies, a mortgage lender and digital finance service, announced that it has closed on its acquisition of Attorney Title Guaranty Fund Inc. (AGT), a Chicago based title insurance underwriter.
"Adding ATG's team to the Guaranteed Rate team is a total win-win situation, allowing us to further serve consumers in real estate sales and the purchase process," said Guaranteed Rate President and CEO Victor Ciardelli.
During the last 10 year, Guaranteed Rate Companies experienced explosive growth — especially within the past year — with a record $116 billion in total loan volume in 2021 alone. This acquisition will enable a more seamless experience for consumers in new markets, expand the lawyer-centric model, and bolster Guaranteed Rate's continued expansion into a broader range of financial services.
Of the acquisition, ATG President and CEO Peter Birnbaum said, "This is a very exciting opportunity for our law firms, team members and customers. With the support of Guaranteed Rate, ATG will continue to be the single most ardent and effective advocate for lawyers in the conveyancing process. We are excited to be part of such an innovative, tech-forward company that is dedicated to preserving the lawyer-centric service model that has defined ATG's success over the years."
Birnbaum and his team have worked for decades to continue the legacy of the organization's founders: preserving the lawyer's role in real estate transactions for the benefit of consumers. "Together, ATG and Guaranteed Rate can continue our mission, long into the future, by demonstrating to the public that lawyers play an essential role in protecting consumers in the largest financial transaction of their lives," Birnbaum said.
Ciardelli added, "I have always appreciated and valued the importance of the lawyer's role in real estate transactions. That is why Guaranteed Rate is committed to the lawyer-agent business model created by ATG. We look forward to building on ATG's success by giving lawyers and consumers the technology, tools and additional support that will enable ATG to flourish in the years to come."