Houston Association Of Realtors Promote Home-Buying Aid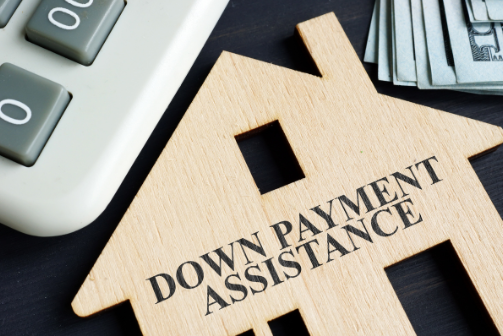 Teams with Down Payment Resource to raise awareness of home-buyer assistance programs.
The Houston Association of Realtors (HAR) said Tuesday it is working with Atlanta-based Down Payment Resource (DPR) to raise awareness of home-buyer assistance programs in its area.
Data indicates that homebuyer assistance programs can be especially effective in Greater Houston, where 89% of listings are eligible for assistance, HAR said. The organization said that only 40% of households in the area could afford to buy a home in the fourth quarter of 2022.
HAR said it has exceptionally strong engagement with Houston residents — its multiple listing site (MLS) is the only local MLS website in the U.S. to rank as a Top 20 real estate website.
DPR said that, according to its analysis, 70 homebuyer-assistance programs are available across HAR listings, including more than 50 down-payment assistance programs, as well as numerous affordable first-mortgage programs, mortgage credit certificates (MCCs), and combined assistance programs.
HAR said integrating its MLS website with DPR enables consumers to search for properties that are eligible for homebuyer assistance, and it prominently flags assistance-eligible listings. The integration also makes it easy for Realtors to learn about homebuyer assistance programs and locate assistance-eligible listings that meet their clients' needs.
HAR members also now have access to DPR's library of marketing resources, which can help them raise community awareness about homebuyer assistance programs that make homeownership more affordable.
"HAR has a longstanding track record of investing in its Realtor members and the communities it serves, which is reflected in its local reputation as a trusted source of housing information," said DPR Founder and CEO Rob Chrane. "Its production of a Housing and Rental Affordability Index is especially commendable, because it exposes the financial burden residents face to obtain housing at the county and city levels. HAR's commitment to understanding and meeting the needs of its market has guided its partnership with DPR, which has the potential to connect thousands of Houstonians with the stability and wealth-building benefits of homeownership."
HAR Chairwoman Cathy Treviño agreed. "HAR strives to equip the community and members with resources that help homebuyers enjoy sustainable homeownership in our hometown," she said. "We are excited to bring affordable homeownership opportunities to light and help more people achieve their dreams of homeownership."
Down Payment Resource is a nationwide database of down payment assistance and affordable lending programs. The company tracks funding status, eligibility rules, benefits, and more for approximately 2,200 programs in 11 categories.
Founded in 1918, the Houston Association of Realtors is a 50,000-member organization of real estate professionals engaged in every aspect of the industry, including residential and commercial sales and leasing, appraisal, property management, and counseling. It is the second largest local association/board of Realtors in the United States.