Tavant Set To Add Asset Analysis To AI Lending Platform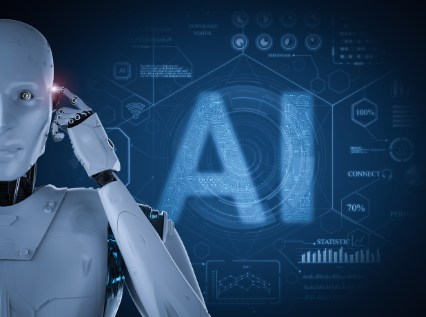 Will help speed underwriting process and reduce costs, company said.
Tavant, a Santa Clara, Calif.-based digital lending solutions provider, on Tuesday announced it plans to add a new product, Asset Analysis, to Touchless Lending, its AI-powered digital lending platform.
Touchless Lending Asset Analysis is in the near-final stages of production and will be available by the end of June, the company said.
With the addition, Tavant said, Touchless Lending will further solidify itself as the most comprehensive automated underwriting solution available to mortgage lenders by providing coverage over all four major underwriting components — income, credit, collateral, and asset analysis.
"This upcoming launch of Touchless Lending Asset Analysis will perfectly complement our currently available underwriting products — Document, Income, Credit, Collateral, and Decision Analysis — and put Tavant one step closer to achieving our goal of enabling straight-through processing and fully automated underwriting for mortgage providers," said Mohammad Rashid, head of fintech innovation at Tavant. "Our current Touchless Lending products reduce the cost to process and underwrite by $1,000 per loan and achieve a scale of double-digit underwrites per day per underwriter."
He added, "With Asset Analysis fitting in as the final piece, Touchless Lending will be capable of having even more of an impact on reducing cycle times and origination costs for lenders."
Asset Analysis automates an underwriter's labor-intensive process of reviewing assets and multiple bank statements, allowing them to accurately ensure that the borrower's assets are responsibly sourced and quickly determine the likelihood that the borrower will have sufficient funds to cover down payments, closing costs, and reserves for the mortgage transaction, Tavant said.
Asset Analysis checks for relevant loan details and document acceptability to identify and condition for large deposits, or deposits from sources that are inconsistent with the loan application. In addition, AI and ML models are integrated into Asset Analysis to automatically review bank statement withdrawal transactions to detect, identify, and condition for anomalies, undisclosed financial transactions, or any recurring payments in the statements, the company said.
"Touchless Lending Asset Analysis will identify, calculate, then determine borrower eligibility and derive qualified income across bank statements based on the investor or program-specific requirements," said Hemanthkumar Jambulingam, director of fintech product management at Tavant.
Touchless Lending provides straight-through mortgage processing and automated underwriting as part of the end-to-end mortgage manufacturing pipeline, Tavant said. Loan officers, processors, and underwriters utilize Touchless Lending's machine-oriented, optimized workflows to engage with borrower and property data to make better decisions faster instead of relying on physical documentation and manual data entry, it said.
The solution automates the loan production process, allowing lenders to originate mortgages quicker while reducing costs and repurchasing risks, while also effortlessly integrating with existing systems, including client CRM, POS, and LOS, the company said.
"Tavant offers the flexibility for lenders to determine whether they want to benefit from the whole Touchless Lending automation suite or instead choose one or a few analyses independently of the others," Rashid added. "Even if using all that Touchless Lending has to offer is guaranteed to generate higher productivity and efficiency than using only a portion of the platform, we understand that every lender is unique, and at Tavant, we are here to help you identify the optimal path to accommodate your specific needs."
Founded in 2000, Tavant employs over 3,000 people.