News From NAMB: April 28, 2017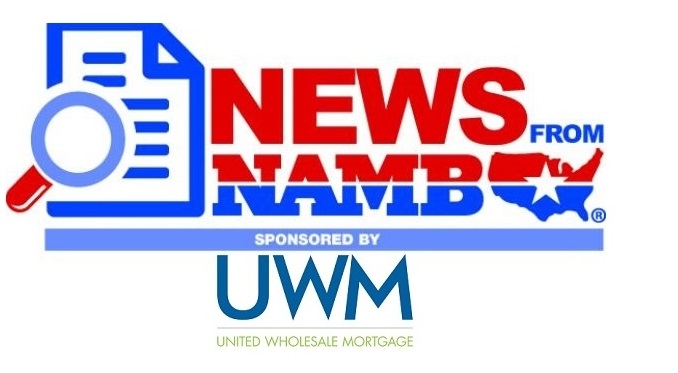 Top Story
VA May Eliminate Non-Allowable Fees
The Veteran's Administration
posted a notice in the Federal Register
seeking comments on how they should rewrite the rules on what fees are allowable on VA loans. Many years ago the
VA wrote in its regulations
what fees are allowable to be charged to the veteran. The world has changed, in federal laws, state laws, and customs making this a reason listing agents don't like VA loans. Everyone who reads this should take time to tell VA that the idea of non-allowable fee rules is no longer necessary.
---
United Wholesale (Advertisement)Introducing Blink from UWM—Your Competitive Advantage over the Mega Retail Lenders
Blink is your new borrower mortgage portal
that lets you consolidate your communications into one easy-to-use location. With it, you can offer your borrowers a secure, hassle-free way to apply for their home loans completely online. Borrowers can:
►Pull their credit
►E-sign documents
►Verify assets
►Track the status of their loans
►Upload documents
Best of all, Blink fits into the way you're already doing business. Taking applications by phone? Send the link. Meeting in person? Sit together using any computer or mobile device. Or, simply add the link to your website so it's available anytime. Blink is exclusive to UWM, but your loans don't have to be. Use Blink for 100% of your loans—even if they're not being submitted to UWM. 
Enroll now and spend less time doing paperwork,
and more time growing your business.
---
NAMB Leg Conference Resounding Success!
If you missed NAMB's Annual Legislative Conference in Washington, D.C. this week, you missed a great event. I think the best part of the event was California Congressman Brad Sherman's address to us. It is unusual for a Democrat to be so in touch with what our industry needs, but he certainly is. We had a ball with the lip-sync PAC fundraiser. We have some originators with real entertainment potential.
---
Fannie Mae Introduces a Solution to Student Loan Debt
At our Leg Conference, an economist pointed out that student loans account for more debt than even car loans and credit cards and defaults are skyrocketing. Fannie Mae just
announced new policies
that will help more borrowers with student debt qualify for a home loan. The new solutions give homeowners the opportunity to pay down student debt with a mortgage refinance, allow borrowers to exclude non-mortgage debt paid by others as part of the loan application process, and make it more likely for borrowers with student debt to qualify for a mortgage loan by allowing lenders to accept student debt payments included on credit reports.
---
Ginnie Pulls Plug on Churning
The VA Interest Rate Reduction Refinance had become a target of mortgage companies who would churn their own portfolio or solicit others. At times, veterans were sold a 5/1 ARM to replace the fixed rate they had just taken out with the promise of a lower rate and skipping payments. This is one of the reasons we have the FHA Simple Refinance instead of the Streamline Refi with Appraisal. Last fall,
Ginnie issued a memorandum
that forced refinances in less than 6 months to go into Ginnie II pools, that have far less attractive pricing, instead of Ginnie I. So far, it looks like it has stopped the churning, with a 42% downturn in short-term VA refis.
---
Ocwen Now Claims CFPB is Unconstitutional
It was a very bad week for Ocwen. First, 20 state attorney generals filed suit against them. Then, the CFPB filed suit. The CFPB suit claims it has cost at least 1,000 people their homes. The CFPB says Ocwen's software gave such inaccurate information that it improperly pushed many borrowers into foreclosure. Ocwen has released its own statement that claims these were isolated instances and the CFPB simply trying to score political points and take the heat off the agency. Now,
Ocwen has informed the court
that it intends to challenge the CFPB's constitutionality.  Ocwen's stock had been recovering but lost half its value after the announcement.
The
MBA's survey for last week
showed mortgage applications increased 2.7 percent from one week earlier, according to data from the Mortgage Bankers Association's (MBA) Weekly Mortgage Applications Survey for the week ending April 21, 2017. The Refinance Index increased seven percent from the previous week. The seasonally adjusted Purchase Index decreased 1 percent from one week earlier.
---
Hensarling Introduces Dodd/Frank Change Bill
House Financial Services chair Jeb Hensarling
formally introduced the Financial Choice Act
. The bill doesn't give any specific relief to mortgages brokers, such as elimination of the 3% cap, but it will cut a lot of red tape. Odds are that it will pass the House but even Hensarling admits it will likely need major changes to pass the Senate.
Treasury Secretary Steven Mnuchin
is squarely behind the bill which means the President is on board.  
---
Fannie Mae Sees Flat Economy
In its
April Economic and Housing Outlook
, Fannie Mae says it sees slow growth, similar to what we have seen for the past 4 to 6 years of about 2%. Their economists are intrigued by nearly all measures of confidence remaining strong while consumer spending and auto sales are now trending lower. Combined with the risks of war, the uncertainty has pushed long-term interest rates lower.  The report says the Fed will hike rates two more times this year, in June and September, and start to slow its reinvestment in mortgage-backed securities in December.
---
Do Big Banks Get a Regulatory Pass?
This OCC admitted that it failed to intervene in the Wells Fargo scandal
when it knew what was going on
. OCC officials conducted a "high level" review of Wells Fargo's compensation in 2013 and 2014 when they saw a bank presentation with details on the incentive-based sales program. After the review, examiners stated in a January 2014 paper that their review "did not identify any program features that would encourage bankers to engage in aggressive or egregious sales practices to maximize incentive compensation."
Even the CFPB Director admitted
that it took them nearly three years from the time they were aware to bring an enforcement action. Can you imagine if a small company started mortgages mortgage applications without authorization?
---
Buyers May be Tired of Finding Few Houses for Sale
Redfin's Housing Demand Index dropped sharply in March
compared to February.  Buyers requesting tours was down 5.5 percent in March, and the seasonally adjusted number of buyers writing offers was down 22.8 percent.  The Demand Index found there were 12.5 percent fewer homes for sale than the previous March, marking the 22nd consecutive month of year-over-year inventory declines.
---
App Store for Mortgage Apps Opens
Mortgage automation software provider Floify has launched its own app store,
according to a news release
. Floify already has 150,000 registered users that have access to the company's integrations with loan origination systems. Floify's approach is to allow best-of-breed solution providers to build applications that push relevant, opt-in data to Floify's subscribers, which include loan officers, real estate agents, and borrowers.
---
Rate Outlook
Rates are in one of those famous holding patterns now for over a month. Normal economic news is not driving the market as the Fed continues to buy mostof the mortgage-backed securities.
The Fed is most certainly watching the economic news though to see if the Trump jump is for real or we will slide back into weaker economic conditions.  If this week gives any insight, we would have to say we are sliding back.
Today, all of the data was worse than expected for the economy. Durable goods rose 0.7% versus the anticipated 1.2% increase. The excluding-auto figure fell 0.2%, expected up 0.4%. Weekly jobless claims were 257K versus the expected 245K.  Unfortunately, we got no real initial pop from the data as the ECB statement overnight overshadowed everything. The ECB kept rates unchanged and indicated their commitment to low rates beyond the end of the asset purchase program in 2018.  This prevents buyers from jumping to U.S. bonds as a safe haven.
Earlier in the week, the economic news looked better with new homes sales doing slightly better than expected. Home prices continue to rise according to the FHFA release and consumer confidence is still good at 120.3%.
Friday, we get the advance Gross Domestic Product figures that will show if the economy is really doing better than under Obama.
---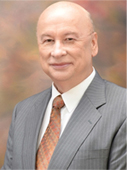 John Councilman, CMC, CRMS of AMC Mortgage Corporation in Ft. Myers, Fla. is past president of NAMB—The Association of Mortgage Professionals. He may be reached by phone at (239) 267-2400 or e-mail [email protected].