News From NAMB: February 25, 2016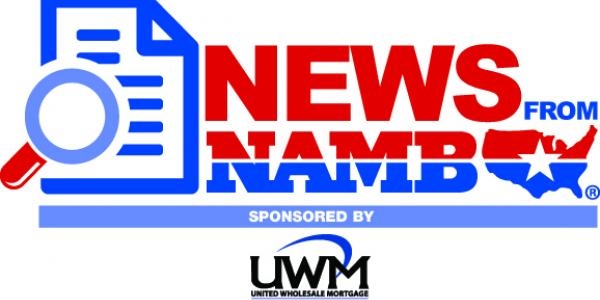 You may have noticed that News From NAMB is not just links to other media stories but also goes to primary sources. News From NAMB is different because we find important information that may not be reported elsewhere and we comment on why it is relevant to you, often in a fun way. Best of all, it is free to NAMB members. News From NAMB is sponsored exclusively by United Wholesale Mortgage (UWM). 
United Wholesale (Advertisement)
UTrack from UWM makes you look like the hero by giving your clients and real estate agents real-time access to their loan status with your branding. At any time, both the real estate agent and your clients can check the status of the just like tracking a package through the mail. It's a great way to build stronger relationships that lead to more referrals. Learn more at uwm.com.  Isn't it time you started working with UWM?
---
Only 10 Seats Left at NAMB Leg Conference
My favorite conference of the year is NAMB's Legislative and Regulatory Conference. It's not NAMB's biggest event, but I believe it is the best. The speakers are always incredible. The very best part is getting to walk the halls of Congress. There is nothing like it. You get a chance to tell people who can actually make a change what needs to be fixed. It's at a beautiful new hotel on the National Mall this year.  Register now and see you April 9-12 in DC.
---
NAMB East is Just Two Weeks Away!
A large percentage of attendees will walk away with a big prize at NAMB East. There are so many prizes that hundreds of people will get prizes like Surface 3s, I-Pads, GoPro cameras, TVs, Drones, to name just a few of the prizes being given away at NAMB East! Mark your calendars for Wednesday, March 9, 2016 to Friday, March 11, 2016, for the biggest mortgage conference east of the Mississippi. All of the major wholesale lenders are exhibiting in the sold-out exhibit hall. Meet industry leaders, motivational speakers, and top producers who will show you how to increase production. World-class golf, top entertainers, at Hilton Head's finest resort. It's right on the ocean with average temperatures in March of 65 to 70 degrees.
---
Are Mortgage Lenders and Brokers a Bunch of Bigots?
According to Hillary Clinton, speaking at a town hall meeting, the answer is "Yes!"  When a young Hispanic complained about how many hoops he had to jump through, Hillary, without any proof, claimed it was because he is Hispanic. The truth is everyone jumps through similar hoops these days, courtesy of Dodd/Frank which Hillary has sworn to defend and even expand.
---
Google Compare Bites the Dust
Everyone "in the know" said Google entering the mortgage origination channel would spell the end of human mortgage originators and brokers. We heard, "Google never fails anything." Well, Google failed in the mortgage origination channel in a mere 120 days. They have good company though, Donald Trump tried and failed a few years ago. Google says Google Compare will terminate on March 23.
---
Cordray Says QM/TRID Fears Are Nonsense
Speaking to the Credit Union National Association (CUNA), CFPB Director Cordray asserted that all of the fear about CFPB rules is merely a money-making ploy by compliance consultants. He pointed to healthy housing sales and values as evidence.  Cordray challenged anyone to find a lawsuit that has been filed against a lender based on making a non-QM loan. He carefully avoided saying no action has been filed on other CFPB rules. In an attempt to smooth tensions, credit unions were painted as the good guys and non-banks as the people who needed more regulation. He obviously didn't satisfy the credit unions who are now pushing Congress to exempt them from CFPB regulations. 
---
Will Banks Weaken FHA By Grabbing Their Best Borrowers?
Starting next week, Bank of America will be offering a three percent down program with no mortgage insurance. It requires a minimum credit score of 660. The loans will be sold to Self-Help credit union and eventually to Freddie Mac. It is little secret the big banks and even the big non-banks are very upset with FHA. If they can steal the good borrowers from FHA, it will leave FHA with only subprime borrowers. That could destabilize FHA and still be cheaper than paying billions out in FHA fines and legal fees.
---
DU Version 10 Will Approve Borrowers With No Score
Fannie Mae is implementing DU version 10.0 the weekend of June 25th. Perhaps the most notable feature will be its ability to underwrite borrowers with no score and no traditional credit. Approvals will be limited to one-unit, primary residences where the LTV is no more than 90% and the DTI less than 40%. With 10.0, Fannie will also introduce trended credit data. Fannie is promising it will not be more restrictive but will it be less restrictive? FHA and VA through DU will remain unchanged. Fannie will begin treating all late payments equally rather than putting more weight on mortgage lates.
---
CFPB Still Promising TRID Leeway
Allison Brown, a program manager in mortgage servicing in the CFPB's office of supervision policy, reiterated that the bureau will be "very sensitive" to the impact on lenders, title companies, closing agents and real estate professionals. Speaking at a Mortgage Bankers Association conference in Orlando, Brown said exams "will focus on compliance management systems—what you did to get ready for the new rules."
"There are actually only three changes that will delay a closing, but they are all very important to the borrower," Brown said.
She carefully avoided naming such things as incorrect title company information, charges for unforeseen loan-related costs, and tax and escrow items among the lists of forgivables. Instead she listed things like flaws with the house found at the last minute and adjustments to the realty commissions. Isn't it strange that real estate agents can adjust their commissions and add things at the last minute and that is OK?
---
Could PMI Be How Fannie/Freddie Eliminate Taxpayer Risk?
In an article in the Huffington Post, a suggestion was made to eliminate taxpayer risk by having PMI undergird Fannie/Freddie loans. Right now, the article writes that taxpayers are believed to be at $200 billion risk out of the GSE's $5 trillion backed. When you look at the financials of the largest PMI companies, UGIC and MGIC, they really couldn't cover losses of that magnitude, not to mention $200 billion could be low. PMIs came perilously close to running out of cash in the last debacle and some didn't make it.
---
Mortgage Winners and Losers in 2015
Some mortgage companies made major gains in 2015 while others took serious loss of market share according to RealtyTrac's Q4 2015 U.S. Residential Property Loan Origination Report. The biggest gain in market share was recorded by Caliber, Loan Depot, and Freedom.  The biggest losers were Bank of America and Chase.  Another interesting note is the two major markets with the sharpest decline in home sales were Houston, due to oil, and PA-NJ-MD-DE.  Business conditions in the mid-Atlantic have been weak, with one major exception, the DC suburbs.  Wonder why.
---
Fannie/Freddie Fork Over Billions More to U.S. Treasury
If it weren't reality, it would be considered absurd. The federal government is now in the mortgage business for profit. There has to be some constitutional question about this. Otherwise, what prevents the Feds from seizing any business they want and operating it for profit in competition with private enterprise? Fannie and Freddie are set to turn in another $4.6 billion next month bringing the total to $245.8 billion on their $187 billion investment. Meanwhile, the GSEs are headed for no reserves by 2018.
---
HOA Super Liens Spreading
Rhode Island became the latest state to give HOAs priority over mortgages. Now, rulings in Nevada, Texas, Washington, and Rhode Island give HOAs priority. A buyer at a condominium association foreclosure sale wipes out a first mortgage holder's lien, even if the HOA lien is for a few hundred dollars and the mortgage is hundreds of thousands. I can see a potential for abuse when an owner would deliberately not pay HOA fees for nefarious reasons. One would think it will not be long before lenders will require an HOA escrow in those states and perhaps everywhere.
---
USDA Offers HB-1-3555 Change Tracker
USDA, usually is the government agency that trails everyone else when it comes to being user-friendly. But this time, USDA has something that could be useful for FHA, VA and the others. You can look at the USDA Handbook and see all of the changes in the right column. It gets a little silly sometimes by including trivial changes but I think it has merit. It is interesting how USDA has done so well despite failing to implement a lot of technology.
---
What Is a No Action Letter?
The CFPB has finally posted what a company needs to do if it wants to "safely" offer a new financial product.  The company can submit a huge list of details about the product, how it works within existing laws and regulations, how it will be disclosed, and even the negative aspects of the product.  In exchange, the CFPB will review the information and agree not to take enforcement action based on what was submitted. That agreement is a No Action Letter (NAL). There are still a lot of loopholes that would let the CFPB still pursue an enforcement action.  This has been around for several years on a trial basis.  The CFPB doesn't cite anyone having used it in their advisory but under Dodd/Frank the CFPB is required to provide access to innovative products.
---
Democrats Not Keen on "Shadow Banking"
Just in case you haven't kept up with the nomenclature, non-banks doing what banks normally do are called "shadow banks." Non-bank lenders and mortgage brokers have often been called shadow banks. In the most recent debate, Hillary assailed "lightly-regulated" shadow banks. Bernie one-upped her saying he would write even stiffer regulations than Hillary would and actually enforce them.
---
Lenders Optimistic in Survey But Afraid of Government
Lenders are looking for mortgage originations to be as good or better than current conditions this year according to a recent Fannie Mae survey.  88% are looking to hire originators and only 2% were downsizing.  The vast majority of lenders (89%) say their concerns with compliance risk has increased since the previous year and a similar number (88%) say compliance risk will be a key area of focus in 2016.  It is little wonder.  Government probes seem to never end.
---
Mortgage Applications Dropped Last Week
According to the MBA weekly survey, mortgage applications dropped 4.3% last week, mainly due to refinance activity slowing as rates bumped upward. Purchase activity slowed slightly was well although government loans all increased slightly.
---
Mortgage Scam Artists Are Still Out There
The scam artists are usually not licensed companies or originators. There are people who fearlessly tele-market and even pose as attorneys. The FTC just got an injunction against a fair-sized operation that took $1,000 to $5,000 in upfront fees by promising distressed homeowners they would solve their mortgage problems. In another action, several fraudsters used names similar to actual lenders to bilk borrowers out of millions. These guys were sued civilly by Ohio earlier but just filing injunctions and fining doesn't stop people like this.
---
Do Real Estate Agents Need Special Protections?
Believe it or not, the Florida Senate is considering a bill that would make it a more serious crime if you harm a real estate agent showing a property.  The bill's author is a former mortgage broker and FAMP chapter president.  I think she ought to include mortgage brokers in the bill too.  LOL!
---
---
Rate Outlook
Rates have bumped up just a little this week due to the recovery in the stock market.  Stocks have been bouncing a little but are holding their gains.  Remember, when stocks do well, rates generally suffer.
Overseas buyers are pretty happy to buy U.S. bonds despite the low yields.  In Europe and Japan they could face negative interest rates.  At least U.S. bonds are yielding in the positive for short-term and a few percent for longer term.  That is keeping rates low.
Global economic conditions still look pretty rugged.  Europe's stock market is dropping like a rock, OPEC is falling apart, China is not likely to recover soon, Japan is losing ground, etc.  Banking stocks are leading the freefall on oil loans and weak economic conditions.  No one should assume these oil loans are comparable to subprime.  We are talking at most 10s of billions not hundreds of billions.  Until things stabilize, I wouldn't look for a Fed rate hike unless inflation takes off.  That doesn't mean the Fed isn't pumping out conflicting rhetoric.
So far this week we have seen consumer confidence take a nose dive and new homes sales come in slightly weaker.  Weekly jobless claims are edging up again at 272K vs. last week's 262K.  Durable goods orders rose a smoking 4.9% vs. the expected 2%.  The FHFA Housing Price Index rose 0.5% showing that home prices just keep on rising.  The more equity people have, the more likely they are to refinance.
The biggest news this week will be PCE core inflation on Friday, something the Fed watches closely.
---
---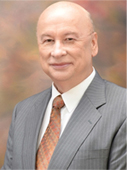 John Councilman, CMC, CRMS of AMC Mortgage Corporation in Ft. Myers, Fla. is immediate past president of NAMB—The Association of Mortgage Professionals. He may be reached by phone at (239) 267-2400 or e-mail [email protected].