Google Shuts Down Mortgage Comparison Service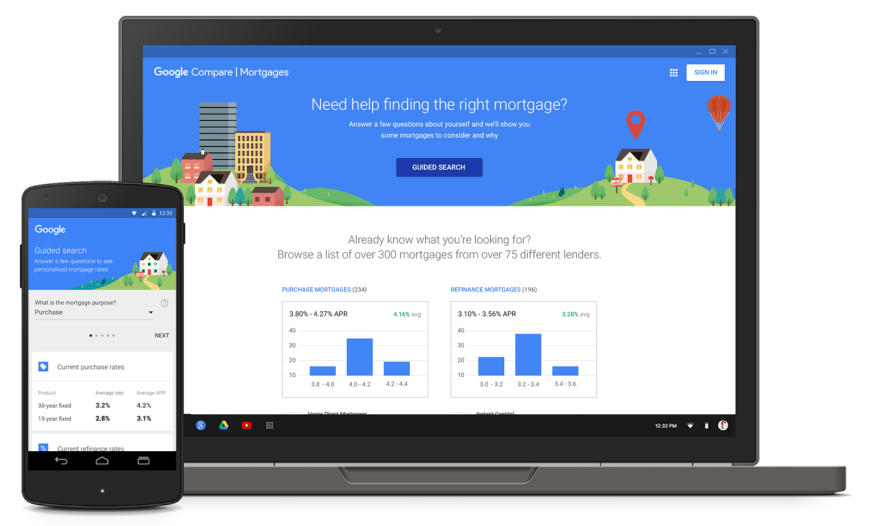 Three months after it entered the U.S. mortgage market with the launch of Google Compare for Mortgage, Google has abruptly announced that it will shut down its comparison shopping site next month.
The Wall Street Journal, citing a corporate e-mail from the Google parent company Alphabet, is reporting that Google Compare will go offline on March 23. The service, which was available in the U.S. and U.K. only, allowed consumers to comparison shop for financial services products including credit cards and auto insurance. The company cited unspecified disappointment in the service's results and will shift its focus to AdWords and other marketing strategies.
Google Compare for Mortgages was announced last November, but was only available for California-based homebuyers. Despite some sensationalist mainstream media coverage of Google's potential encroachment into the mortgage space, industry experts were skeptical of what Google was offering.
"The unfortunate side is the rates quoted are highly misleading since no loan program or term is listed," said John Councilman, CMC, CRMS, immediate past president of NAMB—The Association of Mortgage Professionals and president of Fort Myers, Fla.-based AMC Mortgage Corporation. "The APRs listed clearly do not reflect the most common mortgage product, the 30-year fixed. Based on what I see, they look like rates for a 3/1 or 5/1 ARM."