News From NAMB: January 26, 2017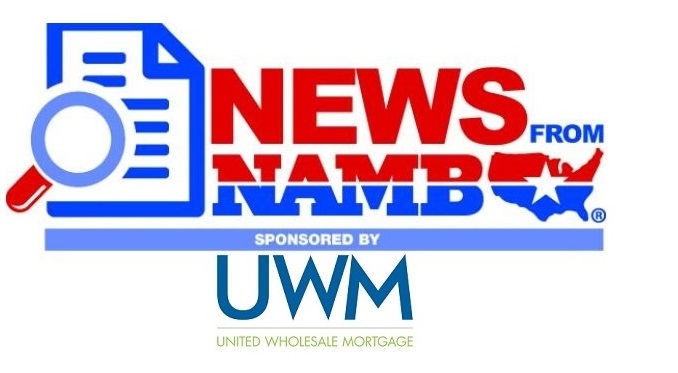 You may have noticed that News From NAMB is not just links to other media stories but also goes to primary sources. News From NAMB is different because we find important information that may not be reported elsewhere and we comment on why it is relevant to you, often in a fun way. Best of all, it is free to NAMB members. News From NAMB is sponsored exclusively by United Wholesale Mortgage. 
United Wholesale (Advertisement)
United Wholesale Mortgage has lowered its FICO requirements on all FHA and VA Elite loans from 720 to 680. UWM, known for some of the industry's best technology, turn times and pricing on Elite conventional loans, now offers government loan borrowers access to its exclusive Elite pricing and same-month closings. Price out a loan today. You'll be impressed. Learn more at UWM.com.
---
---
Wells Fargo Accused of Needless Rate Extension Fees
Four former Wells Fargo employees in Los Angeles told ProPublica that Wells Fargo improperly charged mortgage borrower. One employee said he wrote letters about it to the Senate Banking Committee and to the House Financial Services Committee but received no response. Certainly, Wells was not the only lender who collected a lot of rate lock extension fees.
---
---
Chase Settles With DOJ on Brokered Loans
From 2006 to 2009, Chase funded approximately 360,000 wholesale mortgage loans sourced by independent mortgage brokers. 40,000 wholesale loans were made to African-American borrowers and 66,000 were made to Hispanic borrowers. Brokered loans had significantly higher rates and fees for African Americans and Hispanics than similarly situated white borrowers. Chase agreed to pay $53 million in damages and compensation. Chase closed its wholesale channel in 2009.
---
---
CFPB Ramps Up Lawsuits
Whether it is politically motivated or not, the CFPB has dramatically ramped up its quantity of lawsuits this week. The agency filed two separate consent orders Monday against CitiFinancial Servicing and CitiMortgage claiming the two failed to help borrowers with foreclosure relief. TCF National Bank is charged with tricking consumers into costly overdraft fees. Giant student loan servicer Navient was sued for racking up high interest charges on loans in forbearance. Insiders speculate that CFPB is trying demonstrate its worth to the public by this flurry of consumer protection activity.
---
---
Trump Rolls Back FHA Premium Cut
It took Donald Trump only hours to roll back the FHA premium cut that the Obama administration had put in place at the last moment. Trump had promised to roll back every executive order or memorandum of instruction Obama issued on day one. The rollback didn't please the Realtors. William E. Brown, NAR president, said, "We're disappointed in the decision but will continue making the case to reinstate the cut in the months ahead." NAR has a huge PAC but even that may not sway Trump who self-funded a lot of his campaign. Mortgage professionals weren't happy about it but it has not produced a call to action.
---
---
Carson Confirmed By Senate Committee
Dr. Ben Carson, Donald Trump's nominee for HUD Secretary, was approved by the Senate Committee on Banking, Housing, and Urban Affairs. Carson's nomination received support from Republicans and most Democrats. Even Elizabeth Warren approved Carson with strong reservations. Carson had called HUD a failed socialist experiment during the campaign. His nomination goes to the full Senate for a vote where it is expected to pass.
---
---
Corday Talks About How He Will Respond to Trump
At a breakfast sponsored by the Wall Street Journal, Richard Cordray candidly discussed how he will deal with the new administration. In general, Corday said he has a job to do and it really shouldn't change from one administration to another. That would seem to mean he would continue to write regulations, if needed, despite Trump's 60-day ban. Asked if he would resign, Corday said, "I was nominated and then confirmed by the Senate to serve a term." A large portion of the interview dealt with mortgages but nothing new was revealed.
---
---
State Attorney Generals Come to CFPB's Aid
Sixteen state Attorneys General are petitioning the DC Court of Appeals not to declare the CFPB Director unconstitutional. These Democrat Attorneys General are asking the court to allow them to intervene in the PHH case. They fear that Donald Trump will soon fire Richard Cordray, making it more difficult for them to enforce laws.
---
---
FHA Finalizes HECM Rule
There is nothing earth-shattering in the new HECM final rule, mainly just creating certain flexibility or, in some cases, limits on flexibility. The rule solidifies the MMI Fund taking on liability for HECMs rather than the General Fund. HECMs are one of the reasons FHA has been unable to meet its reserve ratio until recently. HECM losses are erratic, from a 1.2 billion loss in 2014 to a positive $6.8 billion gain in 2015, then, back to a negative $7.7 billion in 2016.
---
---
Subprime is on a Roll
According to Fitch ratings, subprime securities are continuing to grow. Fitch says nonprime mortgage securitization has nearly doubled each of the last two years, and it shows no signs of stopping. These are not the old, low-score subprime loans, although some have low scores. The average score is 697 and the average LTV is below 75%. Of the 10 issuances since 2015, four have no 60-day delinquencies in the portfolio. Still, it is a very small market with only 1.3 billion in securities being issued.
---
---
Mortgage Applications Increase Despite Rates
Although interest rates are a good ¾ of a percent higher than the fall rates, people are still applying for mortgages. Applications were up 4% on a seasonally adjusted basis but up only .1% from the same week a year ago based on MBA figures. Rates are finally beginning to affect refis. Refinances made up only 50% of applications, down from the low 60% range last fall.
---
---
69% of American Think Housing Market Will be Better This Year
A survey by ValueInsured found that seven-in-10 Americans believe 2017 will be a better year for the housing market than 2016, despite rising interest rates and a new administration. ValueInsured's Housing Confidence Index found millennial non-homeowners recorded the highest confidence increase over the last quarter, up 5.0 points with a score of 61.3%. Another category looking to buy is the move-up buyer for you alert LOs.
---
---
Why Small Companies Hate the First of the Year
As a small business owner, the first thing I hate about the first of the year is the bills.  It seems everything comes due, licenses, bonds, accountants (especially if you are audited)), subscriptions and software.  You name it.  It is time to pay it.  Then, there is all of the accounting and tax reporting.  This year, W-2s, 1096, 1098, 1099 are all due at the end of January. Then, there is the Call Report with the financial data.  Even larger companies have something they hate, the dreaded FHA recertification where you sign that everything you do is absolutely FHA-compliant so DOJ can sue you a few years down the road for some small errors.
---
---
Whistleblowing May be Fatal
A whistleblower was killed execution-style at a New York mortgage company. He had blown the whistle on a financial planning firm where he worked prior to opening his own mortgage company. It appears he was the only witness against his former employer. The murderer also killed the only other person in the mortgage company at the time.
---
---
Rate Outlook
As Wall Street booms, bonds are taking a hit.  It is hard to drum up interest in bonds when the stock market is going up so quickly.  The Dow jumped well past 20,000 this week.  There are traders so euphoric that a few are calling for it to double in the not too distant future.  Talk about irrational exuberance!
The run-up in stocks is fast and furious.  We have had one of the fastest 1,000 point gains in history and there is no sign of slowing.  That has scared people out of the bond market with traders panning the Treasury auctions this week.  The only exception was foreign bouyers scooping up 7-year Treasuries because they want some return on their money.  Will mortgage rates continue to go up?  Considering the 10-year Treasuries have jumped 40% since the election and the 30-year mortgage has only increased 15.5%, it would seem possible.  I continue to insist that the Fed's buying of most MBS product is keeping mortgage rates low.
In economic news, the FHFA Housing Price Index rose 0.5% in November, nearly double the .3% traders expected.  Weekly jobless claims were back above the 250,000 mark, at 259,000.
New home sales were off slightly, probably because of the weather, at 536,000 vs. the expected 589,000.  Leading economic indicators (LEI) rose 0.5% as expected, indicating moderate economic growth is ahead in the short-term.
Tomorrow, we have GDP, Durable Goods orders, and Consumer Sentiment.  None of which is likely to stop the bull rush in the stock market at the expense of bonds and mortgage rates.
---
---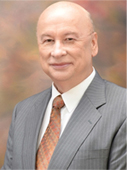 John Councilman, CMC, CRMS of AMC Mortgage Corporation in Ft. Myers, Fla. is immediate past president of NAMB—The Association of Mortgage Professionals. He may be reached by phone at (239) 267-2400 or e-mail [email protected].