News From NAMB: July 14, 2016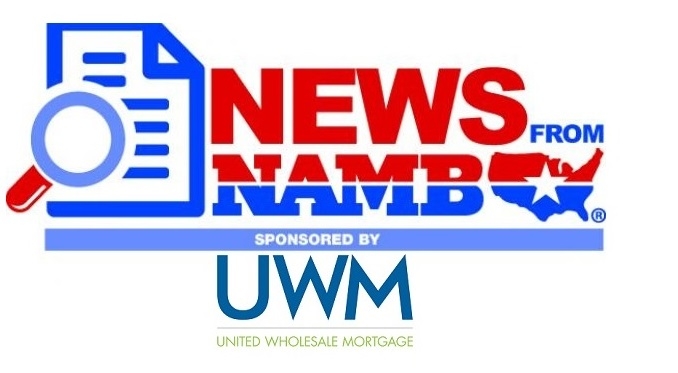 You may have noticed that News From NAMB is not just links to other media stories but also goes to primary sources. News From NAMB is different because we find important information that may not be reported elsewhere and we comment on why it is relevant to you, often in a fun way. Best of all, it is free to NAMB members. News From NAMB is sponsored exclusively by United Wholesale Mortgage. 
United Wholesale (Advertisement)
UWM is closing purchases in 25 days or less and consistently hitting contract dates. How? They're overstaffed by design, so they can set up your loan immediately upon submission and deliver a decision within 48 hours. They also allow direct communication with Underwriters and provide custom-built tech tools like their online CD Tracker and UClose. Let UWM help you close faster. Learn more at UWM.com.
---
Dodd-Frank Drops Another Huge Paperwork Bomb
People in the mortgage business thought they were pretty much through any big, new, time-consuming paperwork regulations. Wrong. All regulated entities, which includes mortgage companies, are expected to have a diversity and inclusion plan and vision statement. Companies are supposed to have a plan where they not only define how they will serve racial minorities and other protected classes, but also, how they will diversify their workforce. You will be expected to send in a formal self-assessment of how you will diversify in four areas, organizational commitment, employment, where you spend your money for services, and in serving the public. Then, you will need to show what time and resources you have allocated to diversity and monitor how you will carry these out. The ironic part is that, according to a GAO study, the CFPB is still having problems with diversification internally.
---
Purchase Mortgages Fall, Refis Boom
According to the Mortgage Bankers Association (MBA), the Refinance Index jumped 11 percent this week. No surprise. But, despite the ultra-low rates, the Purchase Index not only fell from last week, it we even lower than last year at this time. Refis are now making up 64 percent of the mortgage market.
---
Fannie Mae Eases Guidelines
Fannie Mae made some small but important changes recently that will make it easier for some borrowers to qualify. In SEL 2016-05, Fannie is simplifying the way that income limits are applied for HomeReady by establishing a single area median income (AMI) limit of 100 percent (previously the limit was 80 percent or 100 percent, depending on the property location). There is no limit for properties located in low-income census tracts. Fannie is also eliminating the requirement for the lender to confirm the borrower can document access to business income. Finally, they are removing the requirement that a unit owner's lender or Fannie Mae be named in the mortgagee clause on a project's master policy.
---
Ditech Opens Wholesale Channel
Ditech, which is owned by Walter Investment, has gone through a lot of changes in direction over the past few years trying to get a foothold. When GMAC was broken up, Walter picked up the pieces and formed Greentree and Ditech. They dumped retail, went back into correspondent, and opwned consumer direct. Now, they are opening a wholesale channel for brokers. They are joining a growing group of wholesale lenders in this very competitive space that can generate large profits quickly.
---
Congress vs. HUD War Possible
Republicans don't like HUD in general and they are not fond of FHA. Wednesday, Jeb Hensarling, House Financial Services Chair put HUD Secretary Julian Castro on the hot seat when Castro appeared before his committee. Castro is a potential VP for Hillary Clinton so one can be certain Republicans will continue to try to paint him as a risk to taxpayers.
---
United Wholesale to Offer One Percent Down
As I decried the fact that there is no reason for wholesale to be excluded from programs where the lender funds two percent of the borrower's downpayment, UWM answered the challenge. United Wholesale is the first wholesaler lender to offer a program where the borrower only needs one percent of their own funds and UWM funds the other two percent. This is a truly powerful program not just because it offers so little down, it also is available with no mortgage insurance.
---
CFPB Complaint Database Shows Mortgages Still in Second
The good news is that Mortgages are still in number two position after being the most complained about financial service, just behind debt collectors. The bad news is that mortgage complaints are rising again instead of falling, but only slightly. The credit bureaus are the most complained about entities followed by the big banks.
---
Trade Groups Want Revamp of Credit Models
Several large trade groups are pushing legislation that would liberalize credit scoring and standards for federal agency loans. One of the bills would allow utility providers to report to the bureaus. That could be a two-edged sword that could harm borrowers as much as help them. Another bill would require Fannie and Freddie to use the more recent versions of credit scores. Yet another bill would require FHA to consider alternative credit.
---
How Long Can FHFA Keep Fannie and Freddie in Conservatorship?
There are some who are very worried that Fannie and Freddie may be freed from conservatorship if Congress fails to create a successor. We have heard from some large trade groups such as MBA, NAHB, and NAR opposing their release. Somewhat strange for NAR to be on that side though. On the other side, consumer groups and hedge funds want them released. Now, some senators have written to FHFA chief Mel Watt, asking that he not take any action. They don't want the GSEs to have special privileges that can cost taxpayers money. Seems a little late to reverse consumers' dependence on cheap, fixed-rate money not to mention the government's fondness for GSE profits.
---
Banks Could Strangle Non-Banks Any Time They Wanted
As banks pull back and non-banks rise in mortgage originations, non-banks rely more and more on large lines of credit from the banks for warehouse lines. If banks wanted to choke off non-banks, they need do nothing more than cut off their warehouse lines or lower the amount. Or, they could raise the cost of the lines. It seems banks have little interest in taking the front-end risk for mortgages.
---
Barney Frank Wants Warren for VP
Appearing on the Daily Beast, Barney Frank said he thinks Hillary Clinton should ask Elizabeth Warren to be her VP. He poo-pooed the idea that big money donors wouldn't give if Warren is on the ticket. Frank believes Warren would bring Sanders supporters to Hillary and energize her campaign. Why not just pick Bernie or even Barney? No matter who gets elected, this is going to be a very different election.
---
Ultimate Mortgage Expo Huge Success  
The Ultimate Mortgage Expo was held this week in New Orleans was a very well attended. While some regional conferences have been small, the Expo had hundreds of attendees. I was pleasantly surprised at how many people came up to me and told me how much they enjoy News From NAMB. 
---
Great Golfing This Year at NAMB National
Royal Links Las Vegas has recreated 11 of the most fabled holes in the world of golf all into one course. You can play the "Postage Stamp" at Royal Troon and the "Road Hole" at St. Andrews and other holes from world-famous courses. This is a once-in-a-lifetime golfing opportunity with all proceeds going to NAMB's Legislative Action Fund. It's just five-minutes from the Las Vegas Strip. Join NAMB on Sunday, Sept. 25, 2016. This could sell out so register online to ensure your place. Onsite registration begins at 6:30 a.m. PT and Shotgun Start is promptly at 7:00 a.m. PT.
---
Rate Outlook
Even though the stock market has more or less written off Brexit as a problem, it has done wonders for the mortgage market. Rates remain at or near all-time lows and refinance activity is brisk.
The big surprise is that employment numbers released last week were very good with nearly 290,000 jobs being created. Bonds and mortgage more or less ignored the news and continue to drop. If that kind of employment report didn't hike rates a little, it would seem we are in for low rates for a while. On a side note, construction employment was not one of the sectors that gained employment, mirroring a slowing home purchase market.
This week, there was very little economic news early in the week. But, there is a significant amount of new later in the week. So far this week the 10-year Treasury auction was weak. Strange, since many foreign countries are offering much lower returns.
Weekly jobless claims came in at 254,000, on the lower end of the ongoing 250 to 300,000 range. Producer prices rose 0.5 percent and the core value, which excludes the volatile food and energy costs, rose 0.4 percent. Expectations were for PPI to rise 0.3 percent and 0.1 percent respectively. That is a little strong, indicating some inflation.
The Dow is up 140 points sitting at 18,506 at mid-day, an all-time highs. Bonds have retreated a little but nothing significant. Expect low rates for a while.
Tomorrow, the Consumer Price Index comes out and is expected to only have a slight influence on rates.
---
---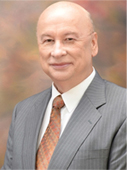 John Councilman, CMC, CRMS of AMC Mortgage Corporation in Ft. Myers, Fla. is immediate past president of NAMB—The Association of Mortgage Professionals. He may be reached by phone at (239) 267-2400 or e-mail [email protected].