News From NAMB: March 17, 2017
You may have noticed that News From NAMB is not just links to other media stories but also goes to primary sources. News From NAMB is different because we find important information that may not be reported elsewhere and we comment on why it is relevant to you, often in a fun way. Best of all, it is free to NAMB members. News From NAMB is sponsored exclusively by
United Wholesale Mortgage
.   
United Wholesale (Advertisement)
Maximize your purchase business with UWM's exclusive Conventional 1% Down Program. This program will give you a competitive edge to get more buyers into the homes of their dreams. Here's how it works: your borrower puts down 1%, UWM contributes 2% on their behalf, giving your borrower 3% equity in their home at closing. Learn more at
UWM.com
.  
Trump Cuts HUD Budget 13.2%
Donald Trump released a preliminary budget that will cut funding to about a dozen federal agencies. HUD will lose about 13.2% of its budget but FHA will not be touched, at least so far. Democrats and some Republicans are very upset with the cuts. Speaker Ryan isn't saying whether he is on board or not. The good news is that Trump acknowledges FHA is valuable.
 
PHH Tells CFPB, "Want to Play Rough?  Game On!"
The CFPB lost big-time in the PHH case.  They lost on their RESPA interpretation and the court even said the Director is unconstitutional.  The CFPB appealed to the entire DC Appeals Court which agreed to take the case.  Now, PHH is not just arguing the Director is unconstitutional, they are saying the entire agency is unconstitutional and needs to be abolished.  In their latest brief, PHH states, "The appropriate remedy is to strike down the CFPB in its entirety. Severance of the CFPB Director's removal restrictions is not an adequate or appropriate remedy because it would solve only one of the CFPB's multiple structural problems while creating a new agency structure that Congress likely did not intend."  If the court accepts that argument, I wonder what we do with TRID, LO Comp, and all of the fines the CFPB levied?
 
Quicken Wins Partial Victory in FHA Case
The Department of Justice has been getting billions from FHA mortgagees under the False Claims Act.  No one dared take on DOJ in court except Quicken.  Have to admire Quicken owner Dan Gilbert.  In the latest round, Quicken did not get the case tossed but did limit DOJ's claims to loans originated from 2009 on.  That is a huge win because most of the looser FHA underwriting in the industry took place prior to 2009.  The case goes to trial on April 11th. 
 
Fed Raises Sort-Term Rates, Helps Mortgage Rates
As expected, the Federal Reserve raised the overnight rate charged to banks by ¼%.  It was a surprise to no one.  With employment improving quickly and inflation beginning to show in various indices, they had little choice.  The increase caused a slight drop in mortgage rates which can be attributed to the Fed hike dampening inflation.  See the Rate Outlook below for more discussion.
 
Trump Weighs Backlash if He Fires Cordray
Speaking at a closed-door meeting with community bankers, Donald Trump said he is weighing whether the political backlash would be worth firing CFPB Director Richard Cordray.  Trump seemed unaware that Cordray will continue to serve until July, 2018.  He said he and the newly appointed Treasury Secretary are looking at executive orders they can use to roll back regulations somewhat.
 
Credit Bureaus to Stop Reporting Judgments
In a near-secretive policy shift, Equifax, Experian and TransUnion plan to stop collecting and reporting most civil judgment and tax lien information on public records starting July 1.  The net result will be consumers will gain anywhere from 5 to 100 points on their credit scores.  The bureaus have kept this so quiet that a full explanation isn't available.  Their trade association told Ken Harney that it is part of the bureaus' "National Consumer Assistance Plan" that follows a settlement in 2016 with 31 state attorneys general over alleged problems with credit reporting accuracy.  It also could be in response to the 3 bureaus taking the top spots in the CFPB's complaint database for nearly a year.  A little over a year ago, Equifax agreed to remove judgments in Virginia from the records of all consumers due to inaccuracies.  Perhaps the handwriting was on the wall.
 
Treasury Secretary Could Stop New CFPB Rules
The Financial Stability and Oversight Council (FSOC) could use its authority to void, or at least temporarily stop, new regulations by the CFPB.  Under Dodd-Frank, an FSOC member may petition the Council to void a new CFPB rule that may "put the safety and soundness of the United States banking system or the stability of the financial system of the United States at risk."  If the petition is filed within ten days of the rule's publication in the Federal Register, and the petitioner has attempted to address the concern with the CFPB, the FSOC can void the rule.  Even if the votes aren't there to void the rule, Treasury Secretary Mnuchin would have the authority to place a stay on the rule until FSOC discusses it.  That could be for quite a while.  The credit union trade association, NAFCU, is calling for Mnuchin to do just that.
 
Downpayment Assistance Spat at FHA Continues
HUD's Inspector General is once again warning that borrower-financed downpayment assistance is endangering the FHA insurance fund.  I remember when programs like Nehemiah nearly put FHA out of business.  Of course, they were seller-paid downpayment assistance.  But, the OIG believes the new crop of downpayment assistance programs that allow the lender to pay the downpayment in exchange for a higher rate are harmful.  The OIG is particularly concerned that we really can't tell how these are performing because FHA is not tracking them.  Up until now, FHA has thumbed its nose at the OIG.  It will be interesting to see what Dr. Carson will do with them.
 
Nationstar Fined $1.75 Million for HMDA Violations
The CFPB just fined Nationstar $1.75 million dollars for HMDA violations.  This is a really strange fine because it does not specifically talk about which fields were being reported incorrectly.  We can only guess that it was the racial and HOEPA fields which should have been pretty easy to get right.  Nationstar didn't get the data right on their submissions over 20% of the time.  There aren't that many fields to report.  One would think it was fairly easy to get it right.
 
Former CFPB Attorney Says Agency Selected Actions for Publicity
A former enforcement attorney at the Consumer Financial Protection Bureau and chief advisor on regulatory policy at the House Financial Services Committee is accusing the CFPB of selecting enforcement actions for their publicity potential rather than substance.  Ronald L. Rubin goes on to say the CFPB proposed by Elizabeth Warren never existed.  He claims the agency is a "liberal-advocacy organization"and says the only way to possibly save the CFPB is for Richard Cordray to resign.
 
Refinances Slip But Are Hardly Dead
Both the MBA and Ellie Mae show purchases gaining share but refis are still hanging in there quite strongly.  While FHA and VA are pushing toward purchases, Ellie Mae's report shows refinances still had a higher market share than purchases in the conventional market.  MBA's report for last week showed refinances gaining a little more share despite the fact that purchase volume was up.
 
Why Removed Collections Pop Up Again
You may have had a creditor remove a collection but it pops up again later.  After receiving a dispute notice, the creditor or collection agency has 30 days to verify that the collection is valid.  It they can't verify its validity within 30 days, they must remove the collection.  But, the creditor can later verify the accuracy after 30 days and put the collection back on the report.  That is why most credit repair companies dispute every derogatory item on the credit report in hope that the creditor will not be able to verify.
 
Builder Confidence Soars
The National Association of Homebuilders builder confidence survey just hit a 12-year high after seeing President Donald Trump's actions on regulatory reform.  Regulations are slowing production and increasing costs, according to builders.  The survey measures builder attitudes toward newly-built single-family homes.  Builders are also encouraged by a 15% increase in foot traffic this month.
 
HOAs Raising Fees Faster Than Real Estate Prices
Although home prices have been increasing at a good clip, HOA fees have outpaced real estate appreciation.  Trulia reported that in 2005, the average monthly HOA fee among all households in the country stood at $250. By 2015, the average fee was $331, a pace that's not only outpaced the nation's housing prices, but exceeded the inflation rate by 5.9%.  We don't even want to talk about homeowner's insurance and taxes. 
 
NAMB Reintroduces Lending Integrity Seal
The Lending Integrity Seal is the first voluntary, national standard for individual mortgage professionals and mortgage loan originators.  It goes well beyond what many states require," said NAMB President Fred Kreger, CMC. "The Lending Integrity Seal of Approval is a bold step we have taken to transform our industry by helping consumers identify mortgage professionals who meet the highest ethical and professional standards."  NAMB members that qualify need to renew their seal every year.
 
Consider the Huge Changes in Mortgage Origination
 The last time we moved our offices was in 2010.  As we started evaluating a move again, I was struck by how different things are.  We looked at what we had in our workstation drawers and found tons of stuff we no longer use.  In 2010, we were still submitting paper packages to a lot of our investors.  So, we had things like 2-hole punches, folders, highlighters, etc. used to ship paper files.  The supply cabinet had tons of FedEx envelopes and labels.  We had enough copier, laser printer, and fax toner and shredder oil to last 10 years.  There were big boxes of staples, paper clips, post it notes and tabs.  We don't have a single investor who wants a paper package and we rarely send paper disclosures anymore.  It's all been replaced by powerful computers with 24-inch monitors, cable modems, software, cell phones and scanners.  It looks like we will need a lot fewer drawers and file cabinets as we refurnish.  How about you?
 
Rate Outlook
The Bureau of Labor Statistics (BLS) employment situation report showed an improving labor market.  Coupled with ADP's much stronger than anticipated jobs report and low unemployment claims, the pump was primed for a Fed rate hike.  The Fed only raised by ¼% and did not indicate another raise is coming quickly.  The Fed just raised 3 months ago so we should normally not see another hike for at least a few months.
 
The really important part of the announcement for mortgages was "The Committee is maintaining its existing policy of reinvesting principal payments from its holdings of agency debt and agency mortgage-backed securities in agency mortgage-backed securities and of rolling over maturing Treasury securities at auction, and it anticipates doing so until normalization of the level of the federal funds rate is well under way."  That means mortgage rates will remain artificially low for quite a while because the Fed is buying most of Fannie and Freddie's production.
 
Doug Duncan, Chief Economist at Fannie Mae said, "We believe this pace of rate increase will not derail the ongoing housing recovery."  First American Chief Economist Mark Fleming believes, "Reports have suggested, or surely will, that this rise in mortgage rates will be the demise of the housing market. That's just not so."
 
This week, the Producer Price Index rose .3% vs. the expected .1%.  The Consumer Price Index was up .1% with the core up .2%, both as expected.  Retail Sales were tame at .1% vs. the projected .2% increase.  Housing starts were slightly better than expected at 1,288,000 vs. the expected 1,260,000.  The job market remains strong with unemployment claims staying under 250,000 at 241,000.
 
With all good data, the Fed rate hike was expected.  Let's see if the Trump rally continues.
 
 
---
---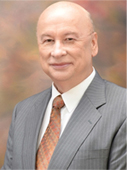 John Councilman, CMC, CRMS of AMC Mortgage Corporation in Ft. Myers, Fla. is past president of NAMB—The Association of Mortgage Professionals. He may be reached by phone at (239) 267-2400 or e-mail jlc@amcmortgage.com.