News From NAMB: March 24, 2016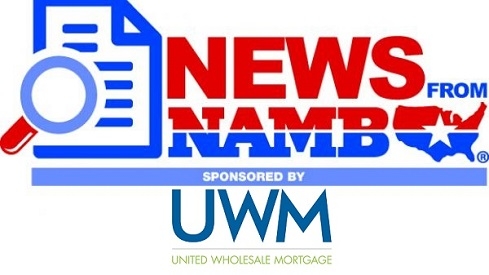 You may have noticed that News From NAMB is not just links to other media stories but also goes to primary sources. News From NAMB is different because we find important information that may not be reported elsewhere and we comment on why it is relevant to you, often in a fun way. Best of all, it is free to NAMB members. News From NAMB is sponsored exclusively by United Wholesale Mortgage. 
United Wholesale (Advertisement)
UWM is the #1 wholesale lender in the nation—originating nearly $13 billion in 2015. UWM is dedicated to championing your success and making lending easy. Thank you for making United Wholesale Mortgage the #1 wholesale lender. Get YOUNITED at UWM.com.
---
---
Mortgage Banker Profits Take Huge Cut
The fourth quarter of 2015 was a very bad month for mortgage banker profits. The Mortgage Bankers Association (MBA) said profits from loan origination dropped an astounding 60% from $1,238 per loan in the 3rd quarter to $493 per loan in the 4th quarter. Costs to originate a mortgage jumped to $7,747 per loan from $7,080 just because of TRID. Even more remarkable was a look back at where costs were before all of the new regulations. MBA cited cost per loan at $4,438 at the end of 2010. That is a $3,309 increase or 75% with virtually no general inflation. And this is good for consumers?
---
TRID Adds $209 to Every Loan
A new study by the Stratmor Group says TRID alone added $209 in direct costs to closing a loan. The study involved a very small sample. I believe the costs are quite a bit greater than that, especially when one considers the cost of cures.  Meanwhile, the National Consumer Law Center, one of the consumer advocacy groups in DC, speculates that lenders are probably just raising their costs to attack TRID. 
---
Why People Rent Rather Than Buy
Over 4,000 people were surveyed for Freddie Mac to find out why people rent rather than buy a home. It is important to note that the survey represented the general population. So, less than half of the respondents were renters which makes the results even more surprising. Most respondents thought renting was a good choice for many people. That leads us to believe most Americans do not believe in greatly lowering loan standards to push people into homeownership. Renters said they believe it is cheaper to rent than buying. Most have a positive rental experience with their landlord and like where they live. Safety was their #1 concern in choosing a home. Over 60% of renters say they live paycheck to paycheck and 63% have some credit issues. As a counterpoint, Realtor.com offers overcoming objections to homebuying.
---
TRID Loans Taking Less Time to Close
In October through January, there was a general increase in the time to close due to TRID. The latest Ellie Mae study for February shows a sharp drop of 4 days in the amount of time it took to close loans. Another interesting takeaway was that the pull-through ratio improved last month. More loans that were started actually closed. Another interesting fact was that the average FICO score for denied FHA loans was 628. Does that sound like an opportunity?
---
FTC Warns About Closing Cost Phishing Scheme
If we could just channel the creativity of crooks into something worthwhile, we could have some great new entrepreneurs. The FTC and NAR are warning that some creative hackers are posing as the title company or the realty company to mislead borrowers getting ready to close. The fraudsters tell the buyers to wire funds into a bogus bank account. Sometimes it is the amount of all of the closing costs and downpayment which can be sizeable.
---
Push to Merge Fannie and Freddie
Some big names are pushing a plan to merge Fannie Mae and Freddie Mac. They claim it would produce lower rates and end the uncertainty associated with the GSEs. One of the better parts of the proposal would be some flexibility by creating a government-owned company instead of an agency like FHA. Ideally, it would give lenders considerable latitude in the loans sold in that would allow such things as the slight variances between Fannie Mae and Freddie Mac loans.  Still, anything that replaces Fannie and Freddie should be viewed with caution, especially by non-banks.
---
CFPB Finalizes Rural Creditor Rule – It Is a Bit Strange
The CFPB finalized the rule that creates exceptions to the Dodd/Frank restrictions on balloon payments and escrows for lenders doing less than 2,000 loans a year. The strange parts are that the lender must be approved as a "rural" lender. This apparently doesn't take much other than having done a rural loan in the past year or two. It even allows application for customized rural areas.  It is pretty obvious this was a concession from Congress to small banks who want balloons and don't want to fool with escrows.
---
FHA Corrects New 203K Form
FHA accidentally put the wrong LTV percentage on the new 203K forms released last week. That has been corrected to 96.5%. The correct documents are now posted on HUD's Web site.
---
Another Anti-CFPB Ad Hits TV
No one regulated by the CFPB wants to be associated with speaking out against the agency for fear of retaliation. So, some people with apparently deep pockets got a law firm in Northern Virginia to place the ads with the real funder(s) hidden. This is the second anti-CPB ad to air on national television.
---
Neuter Elizabeth Warren?
Those strong words came from Rep. Blaine Luetkemeyer (R-Missouri), a senior member of the House Financial Services Committee, at the American Bankers Association conference in Washington. Luetkemeyer told them that they need to "find a way to neuter" Sen. Elizabeth Warren. He went on to call Warren "the Darth Vader of the financial services world." Women's Rights Groups and progressives have responded with fury at the statements. It seems Luetkemeyer may have meant "neutralize" Warren.
---
Existing Home Sales Tank
Existing home sales took a nasty dip in February according to the National Association of Realtors. NAR blamed blizzards in the Northeast and limited supply of houses available for the 5.7% drop. The good news is that sales are still 2.2% better than last year.
---
Case Before Supreme Court May Change How Banks Operate
As everyone knows, banks escape many state laws, much to the ire of non-banks.  For example, banks can thumb their noses at state interest rate laws.  A case before the Supreme Court may change that.  Banks claim it would make it very difficult for them to have liquid funds since they may not be able to sell loans where a particular state has rules that are not consistent with others.  You may be surprised to know that many states still have interest rate caps and other non-standard restrictions on mortgage loans.  The court has asked the Obama administration for their thoughts on the matter.
---
Do Credit Scores Determine Whom You Vote For?
If you believe that is a factor, you may be interested to find John Kasich has the most higher score borrowers, followed by Marco Rubio and Ted Cruz. Bernie Sanders, Hillary Clinton, and finally Donald Trump have the least people who have a score above 720 according to a survey by WalletHub. The order is nearly reversed for people with scores below 620 except Hillary has the most low-score borrowers. Could their constituency determine their policy if elected?
---
Is Fannie Mae Really Shifting the Risk?
Fannie Mae proudly announced another large pool of mortgages with private market risk sharing. This reduces the risk to Fannie Mae and the taxpayers. It sounds really good until you do some math on it. So far, Fannie has issued $66 billion of these Credit Insurance Risk Transfer (CIRT) transactions since the program's inception in 2014. They say they have acquired nearly $1.7 billion of insurance coverage on these loans. That is only 2.58%. Not exactly a huge share of risk transfer.
---
Can You Legally Discriminate?
We have become so attuned to the idea that you can't discriminate that we automatically assume it is illegal in all cases. In a surprising twist, it appears you can discriminate against someone for their political party affiliation. A landlord in Colorado says he doesn't want anyone who would vote for Donald Trump to rent his property. According to a U.S. Department of Housing and Urban Development spokesman, "That has nothing to do with the Fair Housing Act."  The same logic would apply to mortgages.  I wonder if an astute lawyer would disagree, calling it a proxy for illegal discrimination.
---
Commercial Mortgage Securities Drying Up
Unlike residential mortgages, securitization has never been the dominant source of commercial mortgages. Really big properties use shell companies with multiple hidden investors. The problem with securitization is that properties and borrowers vary so widely that it is difficult to create a homogenous security. However, CMBS had made some headway until early this year. In January and February, security issuance hit a brick wall. It looks like commercial securities will drop by at least 50% this year as investors look for more predictable income.
---
Fitch Says Losses From TRID Cures Will Be Minimal
Although it is rather old news that is making the rounds again, Fitch Ratings insists that TRID cure losses will be minimal.  They claim borrowers will likely not sue. "RMBS investors will only be exposed to statutory damages of $4,000 plus attorney's fees. Additional actual damages will be difficult to prove and will be unlikely. Class action lawsuits, due to a relatively low limit on rewards, will be unlikely."
---
---
Rate Outlook
Fannie Mae says a recession is not imminent but there is likely going to be little growth. In its Economic and Research Report, Fannie says growth will be around 2% with a tilt toward the downside.  Still, Fannie is predicting there will be 2 rate hikes by the Fed in 2016, one in June and one in December.
This wasn't a big week for important economic news.  Most of what came in was negative of neutral giving rates a little breather.  Both existing and new home sales took a dip.  Existing sales were worse than January still better than last year while new home sales were somewhat worse than this time last year but better than January.  This time of year is always volatile due to weather conditions so you can't read much into these numbers.  Jobless claims are still bouncing between 250K and 300K.  Orders for durable goods, items lasting more than three years, fell 2.8% as expected.
Q4 GDP will be revised again tomorrow but the bond market closes at 2 PM today and will be closed tomorrow for Good Friday.  Bond traders pretty much took the day off today so the few that were still in town were being defensive and drove rates up a little.  At the moment we are playing more off stocks than anything; stocks down-rates down and vice-versa.
Next week there is a lot of economic news culminating in the BLS Jobs Report on Friday.  Expect rates to be on the defensive starting mid-week.
---
---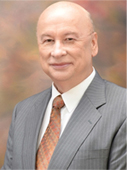 John Councilman, CMC, CRMS of AMC Mortgage Corporation in Ft. Myers, Fla. is immediate past president of NAMB—The Association of Mortgage Professionals. He may be reached by phone at (239) 267-2400 or e-mail [email protected].