News From NAMB: May 26, 2016
You may have noticed that News From NAMB is not just links to other media stories but also goes to primary sources. News From NAMB is different because we find important information that may not be reported elsewhere and we comment on why it is relevant to you, often in a fun way. Best of all, it is free to NAMB members. News From NAMB is sponsored exclusively by United Wholesale Mortgage. 
United Wholesale (Advertisement)
UWM is the #1 wholesale lender in the nation—and you're the reason why. From the technology and tools they develop to their constant drive to make lending easy, the team at UWM is dedicated to building your business and championing your success. Thank you for making United Wholesale Mortgage the #1 wholesale lender in the nation. Get YOUNITED at uwm.com.
---
---
Don't Look For Big Changes in TRID Rule
Many people in the industry became excited when the CFPB announced it was going to reopen the TRID (Know Before You Owe) rule this summer. Some envisioned major revisions to things like the waiting periods. However, the CFPB doesn't envision any major changes. In their just-released Spring rulemaking agenda, the CFPB was careful to say they may "make small clarifications and provide further regulatory guidance."
---
TRID Enshrines Government Lending, Stops Private Securities
The claim that TRID hasn't destroyed mortgage lending or even really slowed it true. There is just one catch that is being overlooked. The loans being made are pretty much all government loans. Private mortgage-backed securities have hit a brick wall. Without something changing, it could destroy housing if Fannie and Freddie were to end.
---
CFPB Could Take Over Credit Scoring Models
Just when you think the CFPB couldn't possibly get involved in something new, along comes H.R. 5282. Introduced by Rep. Maxine Waters, the top Democrat on House Financial Services, the bill would give far greater government control over credit reporting. Complaints would have to be settled more quickly, medical collections would not carry much weight, full access to the entire credit record of the creditor, and more. The CFPB would no doubt be the enforcer of those items as well as they would be involved in the development of credit scoring models. Some of this bill is pretty good but some parts sound like the college class where everyone gets an "A."
---
FHA Says Downpayment Assistance From YSP is OK
A battle has been a raging between local government downpayment assistance programs and the HUD Inspector General. The IG was saying down payment assistance from yield spreads paid to local agencies for loans above market rate was illegal. It seems either something was worked out with the IG or Ed Golding is thumbing his nose as the IG. Golding just released a letter that says FHA will continue to insure the loans where the downpayment by the local agency was funded by lender comp. If that is OK, why can't lender comp be used for downpayments by everyone?
---
Guild Mortgage Latest FHA Target
Guild Mortgage, who has probably been doing FHA loans longer than any other independent mortgage company, has been sued by the Department of Justice over false claims on FHA loans. DOJ claims Guild had many branches with an unsatisfactory rating in reviews and never reported it to HUD. They also claim unqualified junior underwriters were signing off on loans that violated FHA requirements. Guild says they intend to vigorously defend the suit. Sounds familiar, but so far, only Quicken has refused to settle while others eventually settled for billions.
---
Duffy Accuses HUD/DOJ of Funneling Money to Left-Wing Groups
Rep. Sean Duffy is claiming HUD and the Department of Justice are using mortgage settlements to steer money toward "left-wing radical groups." Duffy claims the settlements will give over ½ billion dollars to these groups in the form of counseling and other grants. Makes one wonder if counseling and housing groups who receive federal funds should be prevented from any form of political activism on either side.
---
New HMDA Will Affect TPOs Far More Than Thought
NAMB has found over the years that it is nearly impossible to tell what type of entity originated a loan. Fannie Mae and FHA have some limited data on this. With the new HMDA reporting, the government and every other entity, including those who hate certain businesses, will be reviewing what channel originated the loan. For the first time, HMDA data will have the ability to see if brokers or correspondents charged more or less in general or charged certain classes more. This has the potential of being good and bad. Wholesale lenders need to get out ahead of these changes and develop software that looks to see if something will trigger a problem before it becomes a huge problem.
---
UVA Professor Drops Damning Analysis of GSE Conservatorship
Saikrishna Prakash, a distinguished professor at the University of Virginia, has issued a white paper that pretty much labels the government's taking of GSE profits as a scam. The professor asserts that Fannie and Freddie were profitable before the sweep and all projections showed them profitable in the foreseeable future. He claims the sweep motivation had nothing to do with protecting taxpayers from another bailout. Instead, "Treasury was trying to shrink the federal deficit by using profits from Fannie and Freddie," according to Prakash. His analysis is the conservatorship's duties were over and it was continued only to milk profits from the GSEs at the expense of shareholders.  Wow!
---
Existing Home Sales Come in Better for April
The National Association of Realtors says existing home sales improved in April after it looked like things were slowing in March. Sales posted a solid 6% gain over the same period last year and were slightly better than March of this year. This is considered a big win since inventory is scarce. Home prices continued their upward trend for the 50th consecutive month of year-to-year gains. The only spot in the country that did not post gains was the west where sales and prices had already skyrocketed. The big winner this month was condos. They jumped 10.3 percent over the previous month.
---
Housing Market Looks to Catch on Fire Again
After a very lackluster first quarter, NAR is reporting pending home sales hit a 10-year high in April. Following the good report on existing home sales and excellent new home sales, housing is expected to be very strong this summer despite low inventory. Pending contracts were up 5.1%, the best level since February of 2006.
---
Fed is Still Buying Mortgage Backed Securities
Just in case you wondered if the government is still artificially keeping mortgages rates low… they are. Over the past 2 weeks the Fed has bought about $15 billion in mortgage-backed securities or around $400 billion on the year. That is about 2/3 of the GSEs' projected volume. The Fed had said it is no longer buying mortgage-backed securities. Their answer would be that they are just reinvesting principle and interest repayments on the MBSs they hold, not actively buying like they were right after the meltdown.
---
Bank of America Wins a Big One Over Justice Department
The Department of Justice had sued Bank of America over Countrywide's "Hustle" program and won a $1.27 billion dollar judgment in circuit court.  Hustle was a program where loans were rushed through without due regard for quality. The jury found that B of A committed fraud and the circuit court judge assessed a $1.27 billion penalty. BofA appealed and the appellate court said Hustle was not fraud, just breach of contract with the GSEs. The amusing part of this is the whistleblower at Countrywide will get to keep his $57 million reward and taxpayers will have to pay it. Thanks DOJ. It will be interesting to see how DOJ fares when they actually get to court with Quicken on FHA loans where there are alleged false claims certifications.
---
Can You Convert a Servicing Employee Into an MLO?
Ditech seems to think so. They are planning to convert servicing employees at their St. Louis facility into mortgage originators. It is all part of Ditech's plan to emphasize consumer direct and correspondent since they left retail earlier this year. Their new president was formerly the head of servicing. That may tell you something. Then again, an order-taker is an order-taker.
---
Loan Closing Times Back to Normal
Despite the extra time that could be caused by TRID, Ellie Mae reports closing times are back to 2015 levels for the 2nd straight month. It is not surprising. Good companies avoid delays by using E-sign for disclosures and they produce a relatively accurate Closing Disclosure well before closing. There are still a few that think everything must be perfect on the CD before issuing it but that number is declining.
---
Is Housing Back to Normal After Recession?
According to CoreLogic's chief economist, the answer is "No."  In an interview with the Scotsman Guide, Frank Nothaft says we are still 2 years away from a "normal" housing market. Although foreclosures are the lowest since 2007, they are still high when compared to historic levels. Also, lenders are still reluctant to foreclose so there are a lot of non-performing and poorly performing loans on the books. On a positive note, Nothaft added the probably of any recession in the near future is low.
---
Appraisal Volume Still Low
Despite existing home sales showing a nice increase and new home sales jumping way up in April, appraisals only improved by .2% this past week. One must wonder how this can happen. First, April sales were only 1.1% better than March. The appraisal numbers are for mid-May while the sales figures are for April. Finally, the study by Alamode only covers 50% of appraisers so there must be a lot of wiggle room.
---
Shrinking Middle-Class Could Affect Mortgages
One thing about the implosion that remains is its effect on the middle class. Middle-class is labeled as those making between $42,000 to $125,000. In a recent study by Pew Research, in nearly every major metro area, the middle class is shrinking while the lower-class and upper class seem to be growing. The middle-class is where most mortgages are made, so this is not a good trend. The interesting part is the upper-class increase is all clustered on the central California coast and the Northeast coast.
---
PHH Case More Important Than Reinsurance Issue
Most are familiar with the CFPB director jumping the fine for PHH profiting from reinsurance. Most of us will probably never have to deal with that. Far more alarming is the CFPB's claim that HUD guidance and well-established practice mean nothing. If HUD guidance means nothing, HUD's statement of policy on lender payments to mortgage brokers would mean nothing. Fortunately, the CFPB has somewhat addressed this in its own rules which allows everyone to sleep at night. But, one must worry that they could change that on a whim of the director or issue a new rule to the contrary. Then, the 2nd issue in the PHH case could kick in and that is the CFPB claims there is no statute of limitations on fines and other administrative actions.
---
Ginnie Mae to Stress Test Its Issuers
Ginnie Mae said it was looking into stress testing its issuers last September at its Summit in Virginia. It appears they are moving forward with the plan. There is concern that many smaller non-banks will have difficulty meeting the stress requirements. Already, Ginnie requires a net worth of 6% of assets. Ginnie president Ted Tozier reassured lenders that the test is not imminent but will likely be coming, hopefully giving them time to build cash.
---
Mortgage Transitional License Bill Passes
H.R. 2121 passed the House unanimously this week. It allows registered originators working at banks to have a state license for 120 days while they attempt to meet the requirements of state licensing. It also allows state licensed originators to work in a new state without a license there for 120 days as long as their employer is licensed. NAMB opposed the bill since it makes it harder to track bad actors and could leave consumers without an LO if the originator fails to qualify for a state license after possessing a mere transitional license. Many large mortgage companies view S.A.F.E. as something of an impediment to their "consumer direct" model that uses telephone order-takers rather than highly-experienced MLOs. A Senate bill has been introduced but has yet to gain traction.
---
New Discrimination Rule With New Vocabulary
Just when you thought you had discrimination policies nailed, some new form pops up.
None of us want to be fined or sued for discrimination and we know it is a CFPB top priority. So, we are very careful. New York has just passed a new regulation that few have ever thought of. How do you address and have non-discriminatory mortgage forms for transgender folks? Instead of he or she and him and her, you must use the words "ze" and "hir" if that is how someone wants to be addressed or possibly be in violation of New York City Human Rights Law. Fines can be up to $125,000 and even $250,000 if it is willful.
---
Mortgages Finally Drop to #2 in CFPB Complaint Database
Sometimes, coming in at #2 is good news. Mortgages have been at the top of the CFPB data since its inception for sheer number of complaints. Recently, two other categories have more complaints on a monthly basis, debt collection and credit reporting. For the first time, the total number of complaints since inception crown has gone to debt collection. The 3 most complained about companies were Equifax at #1, closely followed by the other 2 bureaus. B of A was a distant 4th.
---
FTC Bans Hundreds of Mortgage Relief Firms
The FTC just released a huge list of companies that are banned from offering mortgage debt relief. These are firms that offer to renegotiate or change the terms of a consumer's debt or offer foreclosure prevention or loan modification. This list only contains the banned companies and not those just fined. The sheer number banned is amazing but none of the ones I know are even listed. Could it be they are operating legally or the FTC has just caught a small portion.
---
---
Rate Outlook
Just in case you think the U.S. debt is out of control, you should consider China. They are borrowing to the max. Right now, China's debt is at 247% of GDP. Japan comes in second at 229% and Greece at only 176%. That compares to U.S. debt of just over 100%. You would think China would pay down some of its debt rather than investing in U.S. bonds. If they chose to stop investing in the U.S. it would have some effect on rates.
Meanwhile, New York Fed president William Dudley is calling for a rate hike in June or July.  Dudley says the economy is strong enough to warrant the increase.  John Williams, San Francisco Fed president, is calling for a June or July hike and more after that later this year or early next year.  The June employment report will no doubt be the major determinant.  Some think July is the date so the Fed can see what happens if Britain drops out of the European Union in June.
St. Louis Fed Chair James Bullard was still a bit unsure about the June hike but hardly ruling it out.  Bullard said, "I think we are at or beyond full employment in the U.S., so in the labor market side, that's probably the strongest argument for going ahead and making a move."
Unemployment got a little better this week with new claims coming in at just 268,000 after edging close to 300,000 earlier in the month. With all of the good housing news, it is surprising rates haven't increased much. In general, most of the news this week was favorable to the economy and not particularly great for rates.
The most important piece of economic news this week will come out tomorrow. Everyone is looking to see if the 1st quarter GDP was really as bad as what initially came out. Revised figures with updated data is expected to show that GDP wasn't as bad as originally reported. This could have a significant effect on rates and the Fed.
---
---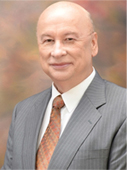 John Councilman, CMC, CRMS of AMC Mortgage Corporation in Ft. Myers, Fla. is immediate past president of NAMB—The Association of Mortgage Professionals. He may be reached by phone at (239) 267-2400 or e-mail jlc@amcmortgage.com.