News From NAMB: October 15, 2015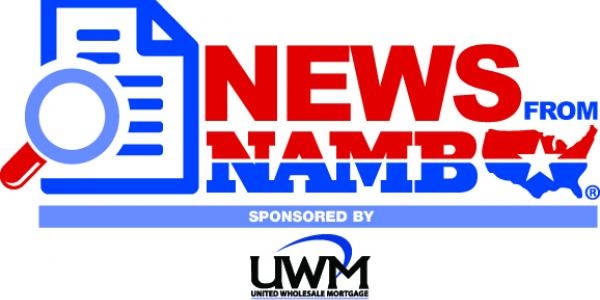 You may have noticed that News From NAMB is not just links to other media stories but also goes to primary sources. News From NAMB is different because we find important information that may not be reported elsewhere and we comment on why it is relevant to you, often in a fun way. Best of all, it is free to NAMB members. News From NAMB is sponsored exclusively by United Wholesale Mortgage. 
---
United Wholesale (Advertisement)
UWM UClose Makes TRID Closings a Snap!
Worried about TRID slowing you and your clients down? UWM has the solution. UClose, coupled with our TRID disclosure process gives you the power to draw your clients docs and go from clear-to-close to closing in six simple steps that take just minutes. UClose is the fastest, easiest, built-for-TRID way to close. And it's only available from UWM.  Isn't it time you started working with UWM?
---
CFPB Issues Harsh Bulletin On Marketing Services Agreements
Most of the large banks paid real estate firms to market their mortgage products. Recently, virtually all of them pulled out of those agreements, fearing CFPB punitive action or civil suits. The CFPB's new guidance is hardly a guide how to legally construct MSAs. Rather, it a series of examples of what not to do and what got others into trouble. Especially interesting is the CFPB's warning "while some guidance may be found in the Bureau's previous public actions, the outcome of one matter is not necessarily dispositive to the outcome of another." It seems quite clear that the CFPB takes a dim view of MSAs and sees little value to consumers in them. All good reasons to stay away. The question is whether AFBAs are going to be similarly scrutinized. That seems to be what our members want based on comments to our Facebook page.
---
Richard Cordray's Strange Statement
When pressed by Congressional Democrats if he would create a formal TRID enforcement delay, Richard Cordray said, "I'm pushing hard to see to it that is out before Oct. 3." Cordray went on to say, "It is going to happen, and it is going to be along the line of what you have asked for, and I think it will be satisfactory." Who was Cordray pushing?  Isn't he where the buck stops? Since the CFPB did not produce a delay on Oct. 3rd, who stopped it?  Who is making the decisions?  HR 3192 would delay enforcement of TRID until February. It is little wonder even Democrats signed on to the enforcement delay bill. With HR 3192 passed, you should call your senator and ask them to sign on to S 1711.
---
NAMB National Starts Saturday!
NAMB National in Las Vegas happens October 17-19th. Every year this conference grows by leaps and bounds. Nearly 3,000 mortgage professionals have registered. You'll be able to talk to top managers at your wholesale lenders, see the latest technology, learn how to comply with the changes in regulations, and so much more. Plus, there will huge prizes galore. Big screen TVs, tablets, a professional drone, trips, and more. There will be parties everywhere and free entertainment. Come get your continuing education at the same time. It will be awesome!
---
Lenders No Longer Have to Send TIL Before Ordering Appraisals
One nice side effect of TRID is that either the lender or the broker can now issue the Truth-in-Lending Disclosure. Since TRID includes the TIL and the broker can issue it, there is no need to wait for the lender to send the TIL first. All you need is proof that you sent the Loan Estimate and proof of intent to proceed and you are ready to go. Only one borrower needs to sign it. Likely, the lender will want to see the Loan Estimate first but it isn't required. Appraisal Independence Rules still apply so it wouldn't do away with AMCs.
---
Could FHA Cut Premiums Again?
Experts believe FHA's upcoming actuarial report will show FHA near the 2% buffer required by law.  When FHA cut its premium this year, many projected the FHA would go back in the red or at least make no progress. Instead, FHA volume soared to nearly $200 billion when only $124 billion was projected. Some believe the audit will be so strong, FHA may cut premiums again. Other options being suggested are cutting FHA premiums at 78% LTV or pushing for more low-score borrowers.
---
CFPB Driving Up Consumer Costs By Thousands
Thanks to TRID, a 45-day lock costs about $500 more than a 30-day lock for a typical loan. The cost of compliance and underwriting with the new rules is easily over $1,000 per loan. Already, we are seeing lenders increasing the cost of appraisals to deal with the new TRID rules. Under the news rules, the appraisal cost must be accurately stated at initial disclosure rather than being part of the 10% bucket. When the appraiser gets the assignment and it is more difficult than anticipated and he raises the fee, the lender or AMC must eat it. Thanks to AIR and TRID appraisals that used to cost $300 a few years now cost over $500. Credit reports will face the same problem. So far, the CFPB doesn't seem to be considering any of this.
---
Appraisal Foundation Looking For Ways to Get More Appraisers
The Appraisal Foundation's Qualifications Board (AQB) is holding a public meeting in Washington, D.C. on Friday to look at ways to get people into the industry. It is very clear that many rural areas don't have a single certified appraiser. I serve on the Foundation's Advisory Council and we had a long discussion two weeks ago on the current standards. It seems the AQB is looking at shortening the apprenticeship period with better practical education and more difficult tests.  They don't seem interested in removing the college degree requirement. NAMB believes a revamp of the Appraisal Independence Rule would greatly help in more equitably distributing the appraisal workload.
---
TRID Causes Mortgage Applications to Drop
Last week, mortgage apps had a pre-TRID jump of 25%. This week, post-TRID, mortgage apps dropped by 27%. Rates were essentially unchanged. Clearly, people are trying to avoid government red tape whenever they can.
---
CFPB Likes Class Action Lawsuits
On its Blog the CFPB gives them a nice new name, "Group Lawsuits." At a field hearing in Denver, the CFPB revealed that it is considering rules that would prohibit financial services companies from using class action waivers in consumer arbitration clauses. The proposals would ban companies from including arbitration clauses that block class action lawsuits. The CFPB is convening a small business panel for input on this issue. As most of us know, class action suits are a windfall for lawyers but have tiny awards for consumers. I may be a bit biased since unmerited class-actions on Yield Spreads nearly destroyed this industry a decade ago. In all fairness to both sides, arbitration may need some tweaks.  Here is an article that is old but not out of date.
---
Clinton Would Go Beyond Dodd/Frank Rules
Hillary Clinton unveiled her plan to reform Wall Street this week. It includes increased regulation, especially for non-banks. The plan states, "the job of financial reform isn't finished." She would, "go beyond Dodd-Frank in working to combat dangerous risk-taking." She points out that non-banks now originate more than 40% of mortgages so there should be, "margin and collateral requirements on repurchase agreements." Clinton would extend the statute of limitations from six years to 10 years for fraud and prosecute individuals.
---
CFPB to Expand Fair Lending Exams
In a recent speech, Patrice Ficklin, the Director of the CFPB's Office of Fair Lending, said the CFPB is turning its attention to examination of business lenders. They want to examine small business loan underwriting to shape rulemaking under Section 1071 of Dodd-Frank which is akin to a HMDA requirement for small business loans. According to Ficklin, they will also set their crosshairs on LGBT issues and serving those who don't speak English. It appears the CFPB expects lenders to be able to communicate even with people who speak rare languages. For those who thought the Supreme Court recently gave some guidance that may limit disparate impact cases somewhat, Ficklin said any such language was mere "dicta" and that the case did not lighten or change a defendant's burden.
---
You Should Report E-mail Scams
All of us get e-mail scams, sometimes about mortgages. We generally ignore them if we think they come from overseas. The Federal Trade Commission says we should report those also. Thirty-five countries are now working together to get scammers. Why am I a little skeptical that Nigeria or Estonia will really do something?
---
Insurance Guarantees Home Value
We buy insurance for everything else so why not have insurance to guaranty if your home loses value you won't lose? ValueInsured is betting people will buy insurance that guarantees they won't lose money on a home purchase. There are a lot of loopholes such as it only guarantees your state's property loss index, not your particular home. Then, it's only good for years three through seven. Better be pretty cheap in my opinion.
---
Where Do They Get Real Estate Reporters?
I recently saw an article praising the new TRID forms.  It was kind of funny because the article praised the forms when it was actually praising the certainty promised and said little or nothing about the forms. Then she calls a person who calls themselves a "mortgage banker" a "mortgage broker" although it is often semantical. It appears the reporter doesn't know the difference. The article was written by a "reporter" named Holly Dutton. When you look at her qualifications to be real estate reporter, you find she was a photographer. No wonder our news media is so strange.
---
Political News
The Democrat debate in Las Vegas more or less ignored housing and revolved around who would be tougher on Wall Street and the big banks. It really doesn't mean that much to the mortgage business. The big banks have chunked off jumbo lending as a niche area and are playing less of a part in everyday mortgage lending. Most of the large wholesale lenders are servicing their own loans instead of selling to the big banks. The biggest threat to mortgages continues to be the prevention of Wall Street capital finding its way into mortgages.
What you see may not be what you get according to the Independent Community Bankers. They claim Hillary will be pro-Wall Street and she is just practicing Bernie theatrics.  The say once she is elected she will become "Mrs. Wall Street."
---
Rate Outlook
Could a Fed rate hike be off the table for now? There are some Fed members that think it should not only be off the table this year but next year as well. Minnesota Fed chief Narayana Kocherlakota says we should postpone any rate hike until 2017. Meantime, NY Fed chair Dudley has softened his stance on a Fed rate hike.  Atlanta Fed chair Lockhart says there is "a touch more downside risk" to the U.S. economy. Fed governor Lael Brainard thinks employment still has a way to go. Governor Daniel Tarullo told CNBC, "Right now, my expectation is, given where I think the economy would go, I wouldn't expect it would be appropriate to raise rates."
The House Speaker fight has increased the odds that a Tea-Party favorite may get the speakership. That could mean a government shutdown in December. The more conservative members of the House have publicly stated they have no problem shutting down the government rather than accept tax increases or even over social issues. This leads to uncertainty that could affect mortgage rates.
No one seems to want the job. It has gotten so bad that there are even freshman Congressmen apparently going to run. It's a tough job trying to keep peace between moderate Republicans and conservatives.
This week showed inflation is not just dead, we had deflation.  It's so bad the people on Social Security aren't even going to get a raise this year. The Producer Price Index was down a full ½% with the core down .3%. Retail sales were weaker than expected and the Fed Beige Book showed sluggish manufacturing and no wage pressure.  The Consumer Price Index was down .3% thanks to low gas prices but the core was up .2%.  Jobless claims were a little better but likely people have just run out of unemployment. The takeaway when viewing this data in concert with the abysmal jobs report means companies aren't laying off but they aren't creating new jobs either.
The rest of the news for the week isn't likely to really affect rates a lot either way. It looks like rates are doing pretty well for the moment.
---
---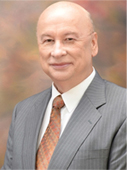 John Councilman, CMC, CRMS of AMC Mortgage Corporation in Ft. Myers, Fla. is president of NAMB—The Association of Mortgage Professionals. He may be reached by phone at (239) 267-2400 or e-mail [email protected].