News From NAMB: October 22, 2015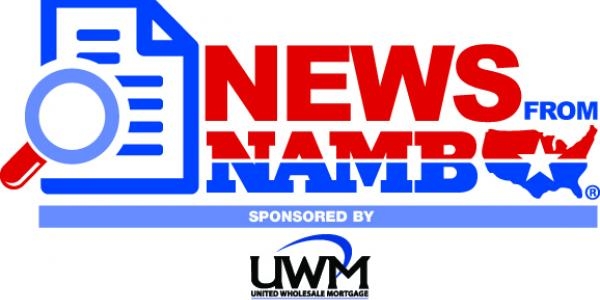 You may have noticed that News From NAMB is not just links to other media stories but also goes to primary sources. News From NAMB is different because we find important information that may not be reported elsewhere and we comment on why it is relevant to you, often in a fun way. Best of all, it is free to NAMB members. News From NAMB is sponsored exclusively by United Wholesale Mortgage. 
---
United Wholesale (Advertisement)
UWM UClose Makes TRID Closings a Snap!
Worried about TRID slowing you and your clients down? UWM has the solution. UClose, coupled with our TRID disclosure process gives you the power to draw your clients docs and go from clear-to-close to closing in six simple steps that take just minutes. UClose is the fastest, easiest, built-for-TRID way to close. And it's only available from UWM. Isn't it time you started working with UWM?
---
CFPB Issues Harsh Bulletin on Marketing Services Agreements
Most of the large banks paid real estate firms to market their mortgage products. Recently, virtually all of them pulled out of those agreements, fearing CFPB punitive action or civil suits. The CFPB's new guidance is hardly a guide how to legally construct MSAs. Rather, it a series of examples of what not to do and what got others into trouble. Especially interesting is the CFPB's warning "while some guidance may be found in the Bureau's previous public actions, the outcome of one matter is not necessarily dispositive to the outcome of another." It seems quite clear that the CFPB takes a dim view of MSAs and sees little value to consumers in them. All good reasons to stay away. The question is whether AFBAs are going to be similarly scrutinized. That seems to be what our members want based on comments to our Facebook page.
---
Cordray Admits TRID Implementation "Not Smooth," Threatens Software Vendors
Speaking to the Mortgage Bankers Association, Richard Cordray admitted TRID implementation "was not as smooth as we would have hoped." He said the CFPB had given vendors two years to get up to speed. He went on to threaten vendors with investigation. "It may well be that all of the financial regulators, including the Consumer Bureau, need to devote greater attention to the unsatisfactory performance of these vendors and how they are affecting the financial marketplace."
---
Call Your Senators on TRID Delay Bill
H.R. 3192, which delays TRID enforcement and suits until February, has passed the House. You should call your senator and ask them to sign on to S. 1711, the companion bill in the Senate. The President has threatened to veto this important legislation so we need as many senators as possible to vote for it. The CFPB has been very lukewarm on how harsh they will be on TRID enforcement. The real threat is class-action lawyers who can take the smallest error and ask for damages plus legal fees. Hungry lawyers could even attack small companies for the legal fees.
---
House Looking to Raid G-fees Again
When you get done calling your senator, we again have a threat to use G-fees to fund other projects. Today, the House of Representatives Transportation and Infrastructure Committee will begin looking for money to fund transportation programs. Now that the government sucks all of the money from Fannie and Freddie, it is very attractive for them to jump Fannie/Freddie rates by increasing G-fees. NAMB thinks it is wrong to rob American homeowners to pay for roads. Who knows what else they will want to raise rates to fund? We urge you to call your representative on the committee and tell them to stop using G-fees to fund other projects. 
---
NAMB National Wows!
Nearly 3,000 mortgage professionals gathered in Las Vegas this past weekend at NAMB National. The crowds were huge. Every sessions was standing room only. The parties were fun. But, I think the biggest difference was the unity and camaraderie I felt. Normally, we would have a lot of disagreement when we made a change to Bylaws. Instead, questions were asked, the explanations were good and we had a unanimous vote to modernize the Bylaws. But it went far deeper than that. People gave sacrificially to NAMPAC and the Legislative Action Fund. I never heard a complaint. There was huge support for what NAMB is doing. Facebook was alive with compliments and new-found friends. We have a great future when this begins to happen.
Special congratulations to John Stevens who was named Mortgage Professional of the Year, Valerie Saunders who walked away with Volunteer of the Year and the President's Award. Jim Pair was honored with the Distinguished Service Award for his many years of outstanding service. National Mortgage Professional Magazine was named Affiliate of the Year.
---
New IRS 4506 and 4506-T Unveiled
The Internal Revenue Service has released a revised 4506 and 4506-T for tax return verification. The new forms are effective October 2015. Older versions will be rejected after Dec. 7, 2015. The changes are minimal, mainly that the signer must attest that they are authorized to sign the form. This is designed to authorize pulls for trusts and small business.
---
Equifax Talks Fannie Into Dropping Paystubs and W-2s
Equifax announced an agreement with Fannie Mae to substitute data from The Work Number for paystubs and W-2s. In addition, Equifax will be providing "trended credit data." A home mortgage applicant with a large credit card balance who has a history of paying in full every month (a "transactor") is typically considered to be a better credit risk than an applicant with a large credit card balance who only makes the minimum required payment (a "revolver"). Existing credit reports, however, can't always differentiate between those two consumers. Trended data will make the differentiation easier. According to the Wall Street Journal, Fannie will also be loosening guidelines for "no score" borrowers.
---
Fannie Mae Eases NOC Restrictions
Fannie Mae has decided to allow lenders to use non-occupant co-borrowers' income. Previously, only Freddie allowed NOCs income to be counted. Now, Fannie is allowing NOCs' income and assets to count as long as the combined incomes and debts do not exceed 45% or are approved by DU at a higher ratio. This includes O.O. 2-4s as well. For us old-timers, can you say "kiddie condo?" Only now it's "My kid the landlord." SEL-2015-10 also includes updates for the Home Ready Mortgage which replaces My Community.
---
HR 3700 Would Ease FHA Condo Guidelines
Rep. Blaine Luetkemeyer has introduced H.R. 3700, the "Housing Opportunity Through Modernization Act of 2015." The bill would require FHA to streamline the condominium approval process. It would also lower the owner occupancy requirement, including second homes, from 50% to 35%. Transfer fee guidelines would mimic the less-restrictive ones of Fannie and Freddie. Exemptions to the rule prohibiting certification of condominium projects with more than 25 percent commercial space would be easier to obtain.
---
MBA Says Refis Will Be Cut by 1/3rd
MBA's chief economist predicts originations will be slightly lower in 2016 due to a significant drop in refinances. He predicts purchases will increase by 10 percent, while refinances will drop by 1/3rd. Wells Fargo is cutting 500 mortgage jobs in anticipation.
---
Rate Outlook
Many economists are now backing the Fed rate hike to March of 2016. That was good news for stocks and slightly negative for mortgage rates. There are two reasons. First, mortgage bonds compete with stocks for money. Second, the risk of sudden inflation is heightened as the economy continues to grow, albeit slowly at the moment.
Overall, rates are little changed this week.  That is because economic news has been pretty much as expected.
Weekly jobless claims came in at 259K, not far from where they have been for a while.
Home prices are showing moderate gains with the FHFA Housing Price Index rising 0.3%, near expectations. New home sales and existing home sales also slowed slight gains, nothing to get exciting about.
Leading economic indicators fell 0.2%, which was expected but shows a fragile economy.
The DOW was up several hundred points for the day which is dampening any gains by bonds. Nothing is set for tomorrow of any consequence.
---
---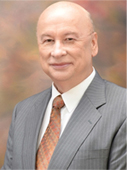 John Councilman, CMC, CRMS of AMC Mortgage Corporation in Ft. Myers, Fla. is president of NAMB—The Association of Mortgage Professionals. He may be reached by phone at (239) 267-2400 or e-mail [email protected].