What Are You Marketing For?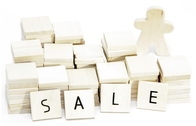 It's funny to think back to the early years of grade school when I'd spend the entire recess chasing girls. When that bell rang, they were running and I was following. It seemed like a good idea at the time and just what we did as young boys. After doing this for some time, we quickly realized that we had no idea what to do when we actually caught a few of the slower girls other than giggle, run and jump in the bushes. I find this analogy similar with how many handle their marketing in our industry. We spend all of this time, money and effort to produce more prospects, but unfortunately, many of us do not have the systems or skills in place to convert a prospect to a client. New and innovative marketing ideas are important, but preparation for the response and conversion is much more important. Don't go golfing without a putter. You don't become an expert overnight. It takes years to develop the education and expertise in our industry to speak accurately and intelligently when communicating with a prospect. Your confidence and abilities as a service provider will clearly show, either on the phone or in person. The hard truth is that some people simply will never convert as much as others. Some things just come naturally and are difficult to train in those who don't have the "gift." The solution would be to determine your strengths and build upon them, while surrounding yourself with a team that can support your weaknesses. One major problem our industry has faced (which hopefully is getting better) is turning a respected professional into a general commodity for quick comparison without the thought of commitment. I primarily blame excessive, and sometimes unethical, online and media marketing in conjunction with limited education, background and accountability requirements to loan originators and others selling real estate. I'm glad to say this is changing and finally improving other than some bad legislation affecting the consumer which I will not get into in this piece. Market share opportunities are excellent. So the marketing is working … great! How do we convert these prospects? ►Be confident. Confidence is one of the most important factors in business. Believe in yourself and your product, but never be arrogant. ►Be credible. Gain education, build credentials and testimonials. Make sure when someone researches you and/or your company, they are impressed and not concerned. ►Be different. Don't walk and talk like everyone else. Be yourself and be unique. ►Have a specific follow-up system. Have a step-by-step lead follow-up system and checklist in place to ensure immediate and organized contact from every angle. ►Listen. The more you listen, the better you understand a situation or goal and the more you will convert. ►Listen to yourself. Record a message and listen to it. Hear what others hear in your introduction or follow-up. Critique yourself and make adjustments. ►Have access to great products. In this market, you cannot afford to not be competitive on price or program choices. Don't make things harder on yourself when there is no reason to. ►Be professionally persistent. The majority of conversion comes from the fifth contact. Put status on your lead as quickly as possible. ►Educate. Educate your clients on what they don't know which is important. This goes a long way with building rapport and expert status. ►Put your client before yourself. When you do this, you get business. When you don't, you lose business. Focus on the long-term and be a good person or please do the rest of us a favor and do something else for a living. ►Return phone calls and e-mails. Simply put, return phone calls and e-mails! ►Answer your phone. Again, simply put, answer your #@!* phone! ►Track your conversion and place quickly. If something is not working, correct it. Make sure to deny or approve loans quickly. Good news fast, bad news faster. ►Lose the salesman and become the expert. No one likes a cheesy salesman, especially one who pressures their client. You're dealing with one of the largest and most important financial decisions a person will make … act like it! ►Be current. Web, video, social, search engine optimization (SEO), etc.—make yourself accessible. You must be on board here to adapt with today's consumer ►Be positive and stay positive. Are you having a bad day? Get over it. Your prospect doesn't care, but can tell from your tone. Don't surround yourself with negative people. Remain focused and appreciate your blessings. Never allow fear to make decisions or control emotions. ►Be consistent with successes and correct failures. If something works, maintain it. If something does not, change it. Always market no matter how busy you think you are to avoid peaks and valleys. ►Always think referral. The more referrals you get, the more passive marketing is happening through others. It's free and much easier to convert. Use new ideas and strategies to gain market share. Manage time (yourself) wisely everyday. Watch your return on investment (ROI) both financially and from time spent on each marketing campaign. Just remember … when creating a marketing plan, don't forget the most important piece of the puzzle which is to build the skills that convert a prospect into a client. It's not selling, it's educating through persistent communication. Andy W. Harris, CRMS is president and owner of Lake Oswego, Ore.-based Vantage Mortgage Group Inc. and 2010-2011 president of the Oregon Association of Mortgage Professionals. He may be reached by phone at (877) 496-0431 or e-mail
[email protected]
or visit AndyHarrisMortgage.com.