Visionet's LoanVelocity App Now Integrated With LendingQB's LOS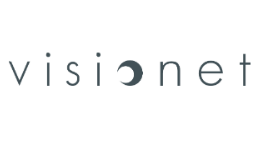 Visionet Systems Inc.
has announced that its mobile based origination solution, LoanVelocity, is now integrated with
LendingQB's
Web-based Loan Origination System (LOS). This enables the lenders using the LendingQB LOS to actively engage borrowers on their mobile devices.

"With this seamless integration, all the data captured with the mobile app will now load directly into the lender's LOS" said Alok Bansal, Managing Director at Visionet Systems. "In addition, notifications on status change or additional documentation requirements can be delivered instantly to the borrower via a mobile device. This will allow lenders to significantly extend their reach to a wider audience and also improve borrower experience."
Bansal pointed out that the solution can be white-labeled, and is currently available on Android and iOS. From their mobile devices, borrowers can now apply for loans, securely scan and upload documents, and track the status of their loan. The solution also includes an omnichannel communications platform and easy access to Visionet's mortgage outsourcing services to accelerate originations.
"e-Mortgages are in vogue and engaging the Millennials is a priority for most lenders," said Tim Nguyen, President of LendingQB. "With LoanVelocity from Visionet, lenders will be able to engage more effectively with borrowers on a mobile platform, extending their reach. Through LendingQB's open-architecture application protocol interface (API), LoanVelocity has the flexibility to pair its solution with our LOS in a manner that supports a centralized workflow."
---