Visionet Names Thomas Lin SVP of Client Success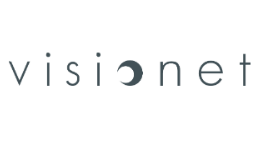 Visionet Systems Inc.
has announced that the company has hired Thomas Lin, a veteran with 25 years of experience in the mortgage industry, as Senior Vice President, Client Success.
"As we continue to grow our mortgage business, our highest goal must be to ensure the success of every client we serve," said Alok Bansal, Managing Director at Visionet Systems. "That means we have to hire the kind of talent that can be provide immense value to the mortgage companies we serve. We are very pleased that Tom has agreed to come aboard. Tom will help Visionet customers optimize their business processes and improve margins by offering Visionet's digitally enhanced services. He will be responsible for developing new partnership opportunities in the Mortgage BPM and Technology space, a task that he is very well suited for."
Lin brings deep domain knowledge in residential mortgage origination and servicing operations including project management. He has spent much of his career working with mortgage banks and financial institutions developing long lasting relationships and providing value-added solutions to individual customer needs.
Lin has held management roles at Bank of America, Countrywide Home Loans and Coast Federal Bank, and more recently, with ISGN Solutions, where he served as Senior Vice President of Business Development for BPM solutions on the mortgage side. His clients have included top mortgage lenders whose primary objectives were to increase efficiencies, lower costs and maintain investor and regulatory compliance.
"I am very excited about my new role in Client Success at Visionet," said Lin. "Visionet is uniquely positioned in the market to offer the mortgage industry transformational technology-enabled BPM solutions. With its leading edge technology, flexibility and deep domain expertise in mortgage, I am confident we will bring significant value, support and innovation to our customers."
---