Fiserv Debuts Originate Deposits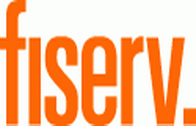 Fiserv Inc.
has introduced Originate Deposits, which is to help banks and credit unions deliver enhanced digital account opening and loan origination.
According to the Brookfield, Wis.-based company, Originate Deposits operates with a simple user interface that includes optional ID scanning, autofill and facial recognition. Consumers are able to easily and securely open an account or initiate a loan application in person or from an off-site digital device. Originate Deposits is launching now with account opening functionality, including credit cards and personal loans, and will add mortgage and other loan origination capabilities by the end of this year.
"Financial institutions have one chance to make a good first impression, and opening an account or applying for a loan are central to that initial experience," said Vincent Brennan, president of credit union solutions at Fiserv. "Originate creates an intelligent banking experience that makes the process simpler and puts the customer first, and that means more accounts can be successfully opened from any device or location. That's a big win for any institution aiming to grow."