American Mortgage Consultants Debuts TechEssential Subsidiary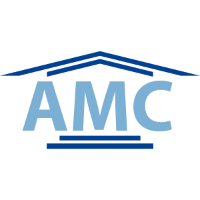 American Mortgage Consultants Inc. (AMC)
has launched TechEssential Inc., a subsidiary that offers the company's clients and third-party service providers a suite of technology solutions designed for secondary mortgage market transactions.
According to the company, TechEssential's products are offered on a standalone basis or as part of a consolidation solution called the Secondary Market Accepted Residential Trading (SMART) Platform, with deployment supported on a software-as-a-service or client server-installed basis. TechEssential's product offerings include Acuity, a document classification and data extraction technology; DocAcuity, an e-Vault-style document repository technology; The Rate Lock System, a conduit support technology that allows for the management of transactions between buyers and sellers; and TELAPort, a multi-component technology that includes modules for servicing-related activities including surveillance, remittance reconciliation, quality control testing and mortgage servicing rights pricing.
Brian Perry, Managing Director of Software Solutions at New York City-based AMC, and Chris Consoli, the company's Chief Technology Officer, will oversee TechEssential's go-to-market strategy, product development initiatives and strategic growth priorities. AMC added that a number of secondary mortgage market participants including investment banks, real estate investment trusts, government-sponsored enterprises (GSEs) and mortgage conduits already licensed TechEssential's solutions.