Pending Home Sales, Mortgage Rates Both Trending Downward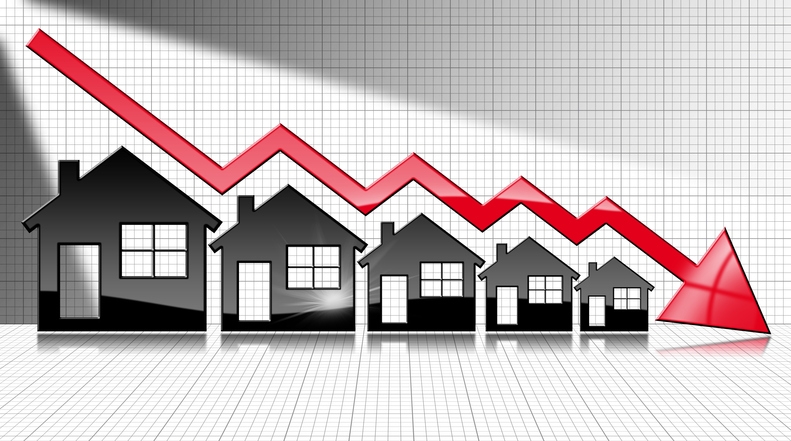 Today's housing-related data news points to a downward direction.
The National Association of Realtors (NAR) Pending Home Sales Index (PHSI) dropped by 1.5 percent to 104.3 in April
from 105.9 in March
. The PHSI was also down two percent from one year ago, which marked the 16th straight month of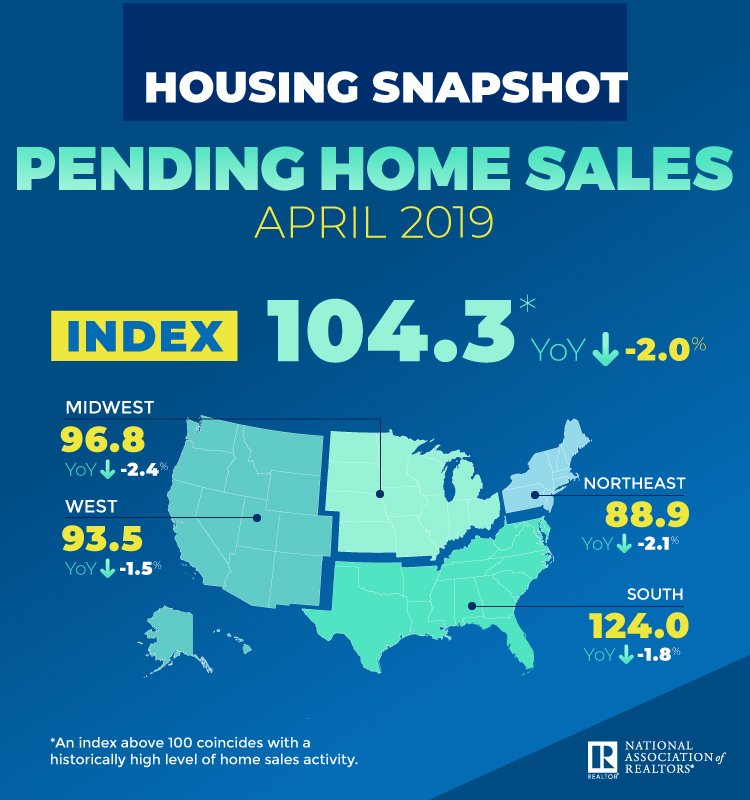 annual decreases.
On a regional basis, the PHSI in the Northeast declined 1.8 percent to 88.9 in April, while the index in the South fell 2.5 percent to 124 and the index in the West dropped 1.8 percent in April to 93.5. Only the Midwest PHSI saw upward motion, growing by 1.3 percent to 96.8.
"Though the latest monthly figure shows a mild decline in contract signings, mortgage applications and consumer confidence have been steadily rising," said NAR Chief Economist Lawrence Yun. "It's inevitable for sales to turn higher in a few months. Home price appreciation has been the strongest on the lower-end as inventory conditions have been consistently tight on homes priced under $250,000. Price conditions are soft on the upper-end, especially in high tax states like Connecticut, New York and Illinois."
Mike Fratantoni,  SVP and chief economist for the
Mortgage Bankers Associaiton (MBA)
, said, "April's pending home sales data showed a slight decline on a seasonally adjusted basis. However, there was a year-over-year gain in the unadjusted data, with every region except for the West showing an uptick in contract signings. The pending and existing-home sales data continues to paint a different picture of the housing market, compared to the recent strength we have seen in new home sales and purchase application data. Purchase applications have increased 15 straight weeks on an annual basis, and it's likely this positive momentum will lead to increased sales activity as we enter the summer."  
Freddie Mac reported that the 30-year fixed-rate mortgage (FRM) averaged 3.99 percent for the week ending May 30,
down from last week
when it averaged 4.06 percent. The 15-year FRM averaged 3.46 percent,
down from last week
when it averaged 3.51 percent. And the five-year Treasury-indexed hybrid adjustable-rate mortgage (ARM) averaged 3.60 percent,
down from last week
when it averaged 3.68 percent.
"While economic data points to continued strength, financial sentiment is weakening with the spread between the 10-year and the three-month Treasury bill narrowing as fears of the impact of the trade war with China grow," said Freddie Mac Chief Economist Sam Khater. "Lower rates should, however, give a boost to the housing market, which has been on the upswing with both existing and new home sales picking up recently."