Mortgage Credit Availability and Rates Down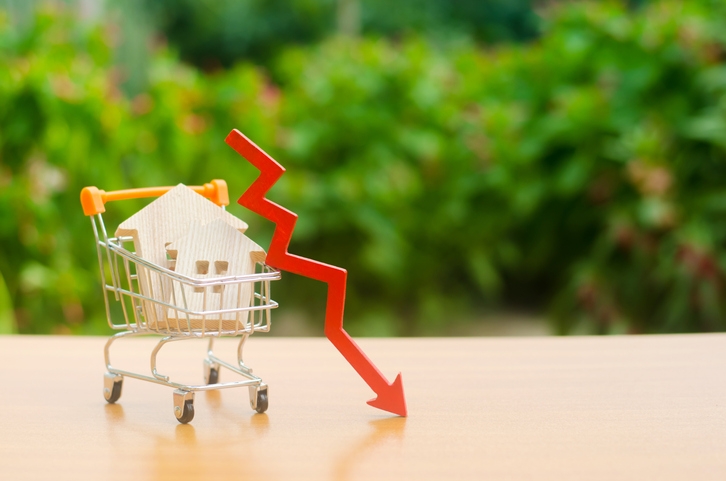 The latest mortgage data is pointing to downward motion in terms of credit availability and rates.
The Mortgage Bankers Association's (MBA) Mortgage Credit Availability Index (MCAI) dipped by 0.2 percent to 181.9 in January. The Conventional MCAI decreased 0.5 percent, while its component indices of the Jumbo MCAI and the Conforming MCAI were lower
from one month earlier
by 0.3 percent and 0.9 percent, respectively. The only index that rose was the Government MCAI, which was up by 0.4 percent.
"Mortgage credit availability was mostly unchanged to start 2020, decreasing 0.2 percent in January," said Joel Kan, MBA's associate vice president of economic and industry forecasting. "Similar to December of 2019, the decline came from the reduction of low credit score, high-LTV programs. Furthermore, there continues to be movement with both adds and drops in the government program space, with the net result last month showing small growth in the government index."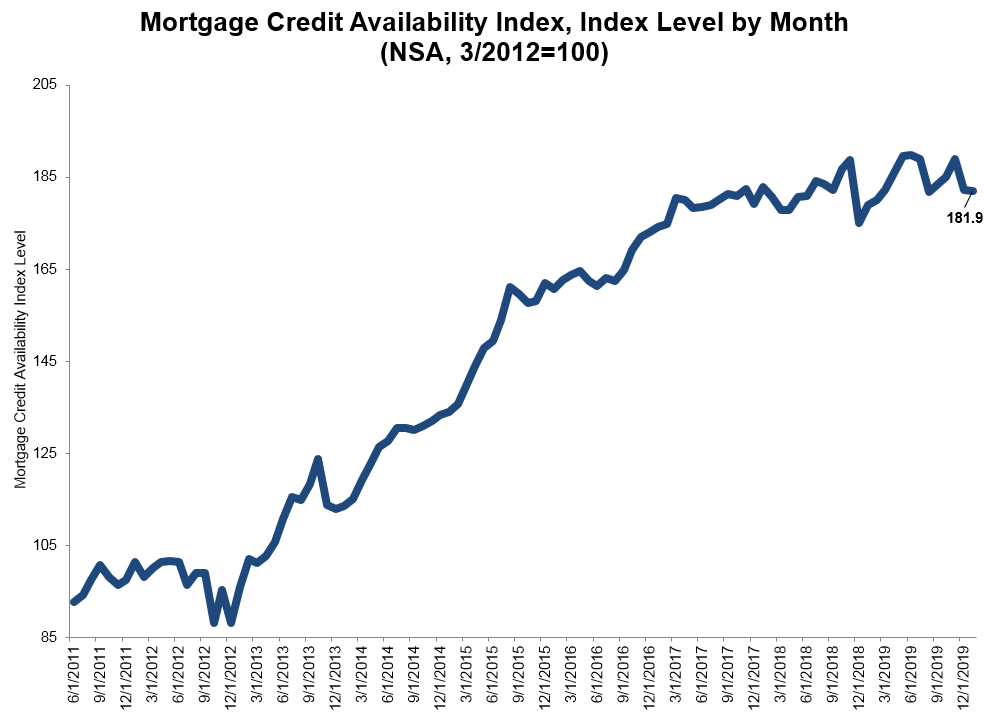 Separately, Freddie Mac reported the 30-year fixed-rate mortgage (FRM) averaged 3.45 percent for the week ending Feb. 6,
down from last week
when it averaged 3.51 percent and down to its lowest level in three years. The 15-year fixed-rate mortgage averaged 2.97 percent,
down from last week
when it averaged 3.00 percent. And the five-year Treasury-indexed hybrid adjustable-rate mortgage (ARM) averaged 3.32 percent, up from last week when it averaged 3.24 percent.
"As rates fell for the third consecutive week, markets staged a rebound with increases in manufacturing and service sector activity," said Sam Khater, Freddie Mac's chief economist. "The combination of very low mortgage rates, a strong economy and more positive financial market sentiment all point to home purchase demand continuing to rise over the next few months."