Beyond Data: Improving Relationships and Profitability Through Borrower Intelligence
It's 2020, and data is king. However, the best way to utilize a database is an essential strategy that many mortgage lenders overlook. All too often, loan officers are reaching out to leads and former customers just for the sake of reaching out, and not because they have a meaningful, timely reason to call. For an industry based on the lender-borrower relationship, this approach is not effective.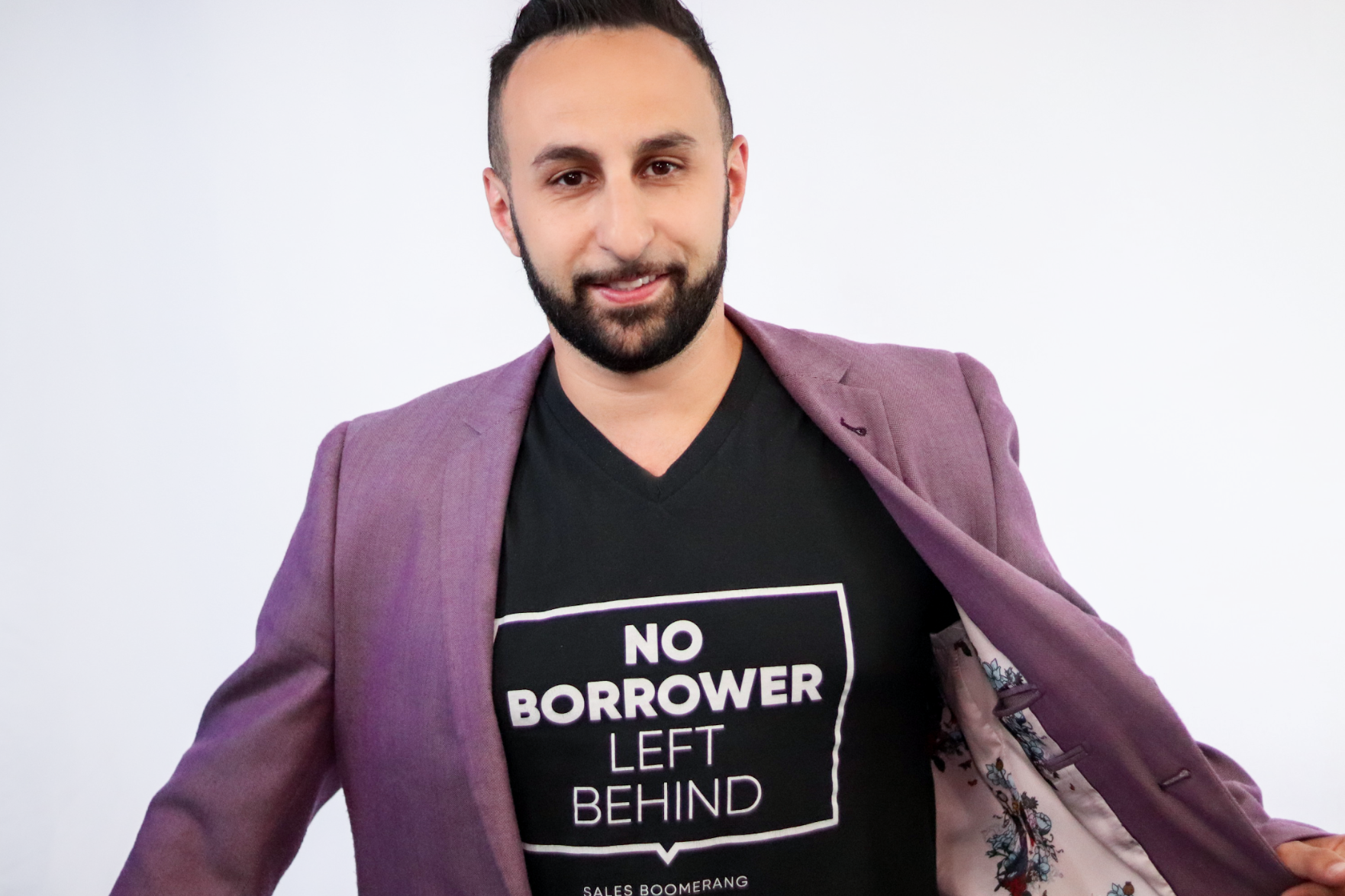 Smart lenders view their database differently. Thanks to automated borrower intelligence, loan officers can now be armed with timely, relevant, and insightful data that enables them to reach out to their prospects at the right time.
We get it … artificial intelligence (AI) and machine learning may sound like the last thing you want in a business that has trusted, authentic relationships as a cornerstone. However, systems that utilize data automation can manage the behind-the-scenes work, enabling loan officers to build rapport with prospects and previous customers with time-sensitive information such as a change to a credit score, home equity increase or loan qualification alert.
Harness your data
Actionable data and the use of automation keeps loan officers informed when a pertinent event occurs, such as a change in credit score, qualification for a lower rate, or loan-impacting life events—with no manual labor required. Notifications are delivered directly to the loan officer and tasks are created to initiate appropriate follow-up actions based on the status of the lead, ensuring loan officers stay front and center with their customers through all stages of the customer life cycle.
So how does it all work? During the deployment processes, the borrower intelligence system aligns the procured data with numbers from national bureaus, databanks with access to public records, mortgage, property, and consumer information. For example, if the aggregated data indicates that a borrower has improved their FICO score, reduced their debt level, gotten divorced, or listed their home for sale, the loan officer will be notified that they are now qualified for a specific loan product.
Previously, mortgage lenders were unaware when an unqualified lead qualified. Ineligible borrowers had to undergo the loan application process repeatedly rather than a loan officer receiving a notification about the status change. Loan officers were also in the dark about borrowers qualifying for a better interest rate, loan-impacting life events, and equity opportunities. Fortunately, technology now takes the guesswork out of the equation and provides insights and automated retention abilities.
Simply put, automated borrower intelligence technology plugs potential gaps in the customer journey, helps loan officers communicate with their customers at appropriate touch points, and ensures that no opportunities are missed.
Meaningful communications mean happy customers
The most successful loan officers maintain regular communications with their borrowers—including new leads and repeat buyers. Remember earlier when we said that data is king? Loan officers armed with data automation and machine learning technology are often the first to know when it's an ideal time for a lead to enter the market, and because there is a previous relationship, connecting with the borrower is much easier. Outreach can be conducted by e-mail, text or phone calls. Thanks to better information, the loan officer is armed with news that will help the prospective borrower on their home buying journey. Here are a few examples:
 
►Scenario #1: Improved credit score: Once a credit score hits the requisite threshold, the loan officer is notified by the automated borrower intelligence system. In turn, they can contact the borrower with good news. Here is a sample outreach …
Hello, Mr. Borrower:
I have good news for you! Our system notified me that your credit score has increased, and you are now eligible for the loan we spoke about earlier this year. Congrats!
I'd love to set-up a few minutes to chat about your options and next steps. Please let me know when you would like to connect.
Regards,
John Lender
 
►Scenario #2: Life event notification–growing family: Life event notifications pertain to divorces, growing families, and the passing of a loved one. Some of these scenarios are sensitive; however, the right information can be just what the borrower needs. Here is an example of an e-mail to a growing family …
Hi Mr. & Mrs. Jones:
I wanted to send over a quick note to say hello. It was terrific working with you on the purchase of your first home back in 2015. If at any point you are looking to expand your footprint, I'd love to set-up a time to connect about your options and the current market.
Let me know if you'd like to chat!
Thanks,
John Lender
 
►Scenario #3: Refinance opportunity: Automated borrower intelligence is a perfect fit when it comes to past customers. It not only boosts refinance volume for lenders, but also solidifies your relationship and promotes repeat business. For instance …
Good morning, Travis:
It's been a while since we've connected. I think it was back when you purchased your home at 135 Maple Road. Well, I wanted to let you know that the refinance market is favorable and that you are a perfect candidate. If you would like to talk about an opportunity to reduce your mortgage payment, I'd love to set-up a quick call.
Hope to talk soon!
John Lender
 
As you can see from the examples above, leveraging data insights doesn't impersonalize the lender-borrower relationship. In fact, it is just the opposite—meaningful, timely, reach-outs that delivers value to borrowers (both past and present).
Buying a home is one of the most significant decisions a person makes in their lifetime, and they want to know the person they are doing business with is in-tune with their needs and has their best interest in mind. Automated borrower intelligence delivers on this expectation.
Borrower intelligence is key to a flourishing pipeline
It's clear that lenders utilizing machine learning approach data differently. They look at their database as a sustainable farm, with leads that can be nurtured and harvested time and time again. They have discovered how to harness the power of their data to improve relationships, and as a result, boost loan volumes, customer retention and profits. By replacing guesswork with data-driven actions based on meaningful insights, mortgage lenders can work smarter and more efficiently to keep their sales pipeline plentiful.
---
Alex Kutsishin is co-founder, CEO and chief ROI booster at Sales Boomerang. Sales Boomerang helps mortgage companies achieve increased loan volume by providing tracking and notification software that will notify the mortgage company or bank that their customers and/or prospects are now great candidates for a loan. We've already helped our clients discover over a billion dollars in missed opportunities. For more information, visit SalesBoomerang.com.