Susan Stewart Sworn In As 2021 MBA Chairman
Susan Stewart, CEO at SWBC Mortgage Corporation, was sworn in as chairman of the Mortgage Bankers Association during the association's 2020 Annual Convention and Expo.
Stewart has held multiple leadership positions within the MBA and currently serves as a member of the Board of Directors, sits on the Residential Board of Governors and is on the board of the Open Doors Foundation.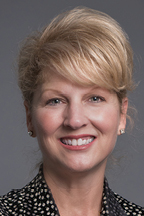 "It is a privilege to serve as MBA's 2021 Chairman," said Stewart. "I look forward to working with Kristy and Matt to address the challenges facing our industry, as well as help MBA members deal with the issues most affecting their businesses."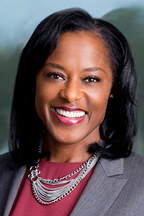 Wells Fargo Home Lending's head and executive vice president, Kristy Fercho, was sworn in as chairman-elect. Matt Rocco, chairman of the board and CEO at Grandbridge Real Estate Capital was sworn in as vice chairman.
Fercho has more than 18 years of experience in the industry. Prior to joining Wells Fargo earlier this year, she served as president of Flagstar Bank's mortgage division. Before moving to Flagstar, Fercho spent 15 years with Fannie Mae, leading strategy and business performance of single-family customers in the Western United States. She also served in customer engagement and human roles, according to the MBA.
"Rocco currently sits on MBA's Commercial Real Estate Finance Board of Governors," according to the MBA.

He has also served on MBA's Origination Council, DUS Peer Group, is an active member of MBA, the Mortgage Action Alliance, the International Council of Shopping Centers, NAIOP, Urban Land Institute, National Multifamily Housing Council and Pension Real Estate Association.
Subscribe to the nmp Daily