Home Builder Confidence Falls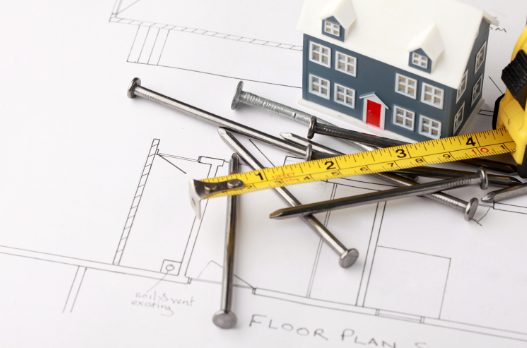 Seven months of optimism ends due to pessimism on high mortgage rates and construction costs.
The once proudly optimistic National Association of Home Builders (NAHB) has been hit with the negative thoughts encompassing the rest of the mortgage market. Seven months of confidence in the housing market retreated in August.
NAHB says rising mortgage rates nearing 7%  and stubbornly high shelter inflation have further eroded housing affordability and put a damper on consumer demand.
Builder confidence in the market for newly-built single-family homes in August fell six points to 50, according to the National Association of Home Builders (NAHB)/Wells Fargo Housing Market Index (HMI) released Tuesday.

The August HMI survey also revealed that rising mortgage rates are causing more builders to use sales incentives to attract home buyers. After dropping steadily for four months (from 31% in March to 22% in July), the share of builders cutting prices to bolster sales rose again to 25% in August. The average decline for builders reducing prices remained at 6%. And the share of builders using incentives to bolster sales was 55% in August, higher than in July (52%) but still lower than in December 2022 (62%).
"Rising mortgage rates and high construction costs stemming from a dearth of construction workers, a lack of buildable lots and ongoing shortages of distribution transformers put a chill on builder sentiment in August," said NAHB Chairman Alicia Huey, a custom home builder and developer from Birmingham, Ala. "But while this latest confidence reading is a reminder that housing affordability is an ongoing challenge, demand for new construction continues to be supported by a lack of resale inventory, as many home owners elect to stay put because they are locked in at a low mortgage rate."
"Declining customer traffic is a reminder of the larger challenge that shelter inflation is up 7.7% from a year ago and accounted for a striking 90% of the July Consumer Price Index reading of 3.2%," said NAHB Chief Economist Robert Dietz. "The best way to bring housing inflation down and ease the housing affordability crisis is to enact policies at all levels of government that will allow builders to construct more homes to address a nationwide shortfall of approximately 1.5 million housing units."
Derived from a monthly survey that NAHB has been conducting for more than 35 years, the NAHB/Wells Fargo HMI gauges builder perceptions of current single-family home sales and sales expectations for the next six months as "good," "fair" or "poor." The survey also asks builders to rate traffic of prospective buyers as "high to very high," "average" or "low to very low." Scores for each component are then used to calculate a seasonally adjusted index where any number over 50 indicates that more builders view conditions as good than poor.
All three major HMI indices posted declines in August. The HMI index gauging current sales conditions fell five points to 57, the component charting sales expectations in the next six months declined four points to 55 and the gauge measuring traffic of prospective buyers dropped six points to 34.
Looking at the three-month moving averages for regional HMI scores, the Northeast increased four points to 56, the Midwest and South were both unchanged at 45 and 58, respectively, and the West edged down a single point to 50.