Zillow, Redfin Partner To Connect Buyers And Home Builders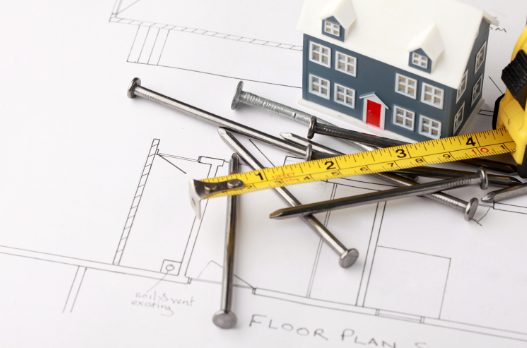 Home builders' Zillow listings will be syndicated to Redfin for expanded visibility.
Want to feel good about the real estate market? Talk to home builders who have been exceptionally positive as a group for the last seven months. Their confidence should continue to grow with a new partnership between Zillow and Redfin that will increase the visibility of their listings.
Zillow's new-construction listings will soon be automatically syndicated to Redfin, connecting home builders with motivated buyers on both platforms. The partnership will dramatically expand the reach of home builder listings on Zillow and allow Redfin customers to explore a broader range of new-construction homes for sale. Redfin has an extensive customer base of 50 million monthly visitors.
This partnership makes sense because home builders are probably the most bullish group in the housing sector. The National Association of Home Builders (NAHB)/Wells Fargo Housing Market Index (HMI) was positive again in July, marking the seventh consecutive month that sentiment increased and marking the highest level since June of last year.
Zillow's latest market report shows there were 28% fewer new listings added to the market this June compared to last year. A Redfin analysis found that in the first half of 2023, one-third of single-family homes available for buyers to choose from were new construction, a record-high share. Zillow boasts the largest selection of new-construction communities of all real estate websites in the U.S., the company said in a news release, based on site-to-site comparisons.
New construction is gaining prominence amongst buyers. In June 2023, new single-family home sales were up 23.8% from a year ago. This is partly because the inventory of existing homes is dwindling, and consumers are shifting to new construction to find a home that meets their needs.
"With buyer demand outpacing the supply of existing homes for sale, Redfin's home-buying customers are increasingly turning to new construction," said Adam Wiener, Redfin's president of real estate operations. "Our Zillow partnership will help our customers discover more homes that fit their criteria. This is a win-win-win for our customers, agents and the builders who advertise with Zillow, who will now reach the homebuyers on Redfin. The partnership provides a new revenue opportunity while allowing us to focus on what we do best, helping customers buy and sell homes with local Redfin agents."