Lender Price Hires Technology Veteran As New Chief Strategy Officer
Paul Orlando previously served as chief information officer at UWM, Home Point, and Flagstar Bank.
Lender Price, a California-based provider of digital lending technology for the mortgage industry, said Monday it has appointed industry veteran and financial services technology leader Paul Orlando as its chief strategy officer (CSO). 
As CSO, Orlando will lead several technology initiatives, overseeing areas such as corporate strategy, product innovation, and process enhancements, the company said.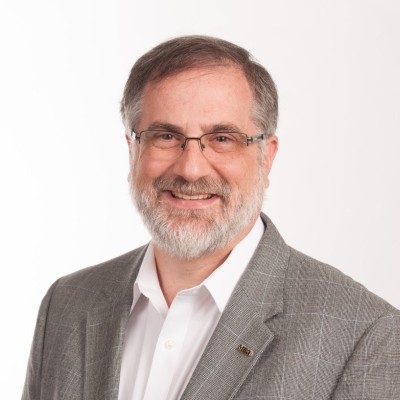 Orlando has held several leadership roles throughout his 36-year career, including serving as chief information officer at United Wholesale Mortgage, Home Point, and Flagstar Bank.
"Paul's extensive background in financial technology will no doubt provide a positive impact on our platform, our customers, and the Lender Price organization across a number of different areas," said Dawar Alimi, co-founder and CEO of Lender Price. "We believe Paul's extensive leadership experience and his numerous contributions over the course of his career will help Lender Price continue driving innovation for our customers and the mortgage industry in general." 
Alimi added that Orlando's proven experience "will help us continue developing award-winning technology that delivers even more value for new and existing clients."
Orlando said he is excited to join Lender Price. 
"When I was first introduced to the company in 2016 at the MBA Annual conference in Boston, I knew that they were a company to watch," he said. "Their innovative technology and approach to the product and pricing space are revolutionary and opened the door for our clients to be able to evaluate not only individual loans but entire portfolios quickly and efficiently."
As an example, he said, "Capital Markets teams can quickly add or modify their products and pricing to meet the ever-changing needs of the industry, while also providing loan officers with an easy-to-use tool for selecting and pricing loans for their customers. Lender Price not only provides clients with an advanced PPE for today but one that is constantly being enhanced with features and functionality to meet their needs for the future."
Based in Pasadena, Calif., Lender Price delivers a cloud-native product and pricing engine (PPE), automated underwriting system (AUS), and an analytics suite to top banks, lenders, credit unions, and mortgage brokers.
Its pricing platform was built by industry veterans who understand the needs of the lending community, the company sid, adding that since 2015, its platform has been providing lenders of all sizes and business channels with access to all loan types, including Non-QM, non-agency, and home equity programs.