The industry has had plenty of ups and downs. We all at one point in our careers have faced challenging times. Job change, difficult clients, being laid off, you name it we have faced it all. As Moms it does not make it harder for us, but I do think we feel things differently. We look at things from many angles. How do we do it? I asked our Mortgage Moms a few questions this month.
When you face challenging times what do you do to help keep calm?
Nicole Mattiello of Certified Credit thrives on staying busy at work when she needs to keep calm. She also loves a glass of wine (who doesn't right?). A big part of her job allows her to be a creator, too. She really finds the creative process to be relaxing, so even though it's technically work, it feels like fun.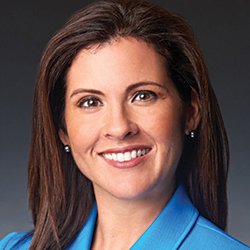 Jenneese Munevar Worley of Freddie Mac practices hot yoga three times a week. She finds it teaches her to breathe and relax. Also it sets her up for the work week. She turns to God and prayer. She turns off the noise around her so she can better focus and hear the soft voice from within guide her through those tough times. Positive affirmations help as well.
Meg Bennett of Insellerate calls her mentors, paints and will run/walk.
Kat Meglar starts with deep breathing to get as much oxygen into her brain as possible. Oxygen helps with clarity and being able to make sound decisions and have better thoughts. This has helped her and even her kids from losing our stuff haha.
I find myself doing a little of everything when I am overwhelmed and need to keep calm. It is also OK to take a breath and do nothing. Sometimes you need to be still and rest.
From the early days of my mortgage career, I have said this industry is like a family. From personal and professional struggles, I have been able to lean on my work family. Heck, if it weren't for many of them, my days would have been much darker! The Moms this month had this to say about their work families! How amazing are these quotes? We all need this type of empathy, love, and support from our work families. Yes — even at work!
Do you find your 'work' families helpful?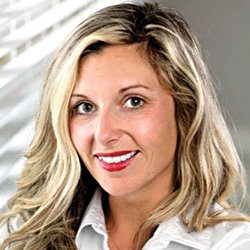 Meg Bennett: Absolutely! It's easy to feel guilty for missing a soccer game or your child's EOY concert: the tribe that surrounds me helps quiet my inner critic — we consistently build each other up and share our experiences together — thick and thin — being vulnerable and authentic.
Nicole Mattiello: Work "family" is so very accurate for the team of people I get to spend time with every day. I have worked with some of our team for nearly 15 years, and we have seen it all together — marriages, houses, babies, breakups, second marriages, moves, vacations — you name it! Having a tight-knit group of coworkers that truly enjoy each other's company and care about your well being is an incredible gift. The culture here at Certified is really pretty amazing because that same sense of camaraderie really extends through everyone. So, even with only having been here for two years, I feel that same sense of closeness that I could lean on any one of my coworkers to help lift me up and support me. One of the things that's really been impactful is for the last two school years, we have homeschooled. Like literally use your own curriculum and mom is the homeschool teacher. My work family has cheered me on during the days that I just didn't think I could do it anymore, shared stories of when they homeschooled their kids, and given me the flexibility to step away when I needed to get a kid back on track in the middle of a meeting — all while being a constant source of encouragement. We are planning to go back to regular school in the fall, but I honestly could not have done it without "Team Certified."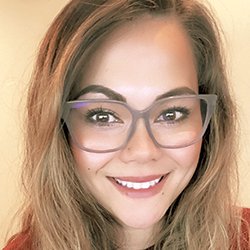 Kat Melgar: This past year was likely one of the most challenging years my family and I have faced from injuries, a fifth pregnancy with COVID-19, and an emergency surgery. It got to the point where I'd text/call my leader and say, "Are you ready for the next chapter of the Kat Chronicles and her Series of Unfortunate Events?" But each and every time, they told me to take the time I need and that there's plenty of work for me when I get back. They'd catch me checking emails or slack messages and threaten to have IT shut me down until they said so. They sent my family gift cards for Uber Eats so I didn't have to worry about what to make for dinner. They made me feel like it's OK to be human rather than feeling guilty for events out of my control.
I have been blessed with long relationships that have carried company to company for years. This industry is resilient, kind and at times CRAZY! While we are going through tough times, find things that work for you. Talk to your work "family." It's so much easier to relate when you are going through the same things as Moms in some way.
All the best!