NAHB: Builders Need To Address Drug, Alcohol Addiction Issues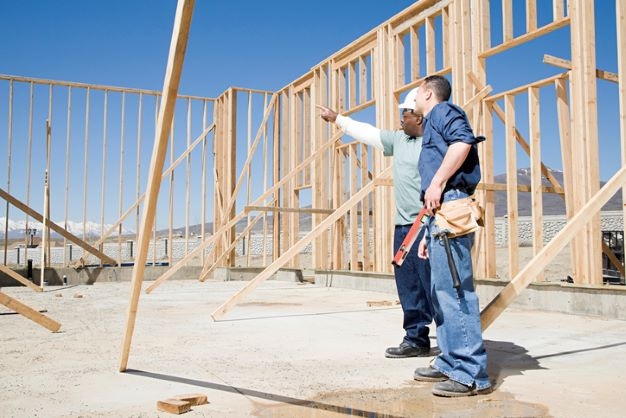 Organization says nearly 1 in 5 construction workers battle addiction.
KEY TAKEAWAYS
Today is International Overdose Awareness Day.
Untreated substance use disorders, on average, cost employers an additional $8,591 per worker annually.
Construction jobs come with inherent dangers, requiring workers to be focused and careful to perform safely.
So the fact that nearly 1 in 5 construction workers battle alcohol and drug addiction should be a regular topic of discussion in the industry, with the goal of seeking solutions, according to the National Association of Home Builders.
NAHB said Wednesday that both it and its partners wonder why home builders don't talk about substance use disorder and how it affects workers and their families. According to NAHB, in 2021 alone, more than 108,000 Americans died from overdoses, and over 1 million Americans have died from overdoses since 1999.
NAHB is partnering with SAFE Project to recognize International Overdose Awareness Day, the world's largest annual campaign to end overdose and remember without stigma those who have lost their battle to addiction.
"SAFE Project and NAHB have been working together to educate workplaces by providing resources to prevent addiction, overdoses, and to aid individuals struggling with addiction," NAHB said in a news release. "This includes helping to reduce the stigma around substance use disorder. Stigma is the No. 1 reason people do not get treatment."
About 50% of people experiencing mental health challenges and addiction do not get the help they need, the NAHB said, adding that the stigma can also come at the hands of the workplace. "By ignoring or avoiding this problem, we unintentionally prevent employees from seeking help for themselves and their families," it said.
Construction occupations have the highest rates of alcohol and other substance use disorders across all industries, totaling 19% of employees, NAHB said.
In addition, NAHB said, untreated substance use disorders, on average, cost construction employers an additional $8,591 per worker each year: $4,211 in turnover, $2,915 in absenteeism, and $1,465 in healthcare costs.
"This can lead to not only reduced productivity on the job, but an even greater risk of injuries," NAHB said. "Employees who use alcohol or drugs are 3.5 times more likely to have a workplace accident. In this industry, that incident could be deadly."
While its members and SAFE Project believe a substance-free workplace is a healthy workplace, workplaces still need to be prepared to address alcohol and substance use, NAHB said. SAFE Project's SAFE Workplaces portfolio provides employers and employees with the resources and tools necessary to address issues of behavioral health and substance use while achieving emotional wellbeing in the workplace, it said.
"This could be as simple as educating your workforce and including naloxone in your workplace's first aid kit," NAHB said.
Naloxone is a nonaddictive prescription medication that reverses overdoses. It can be used to counteract an opioid overdose, allowing an individual experiencing an overdose to breathe normally. Anyone can be trained to administer it, and there are no risks associated with its use.