NY Community Bank 'Restructuring' Mortgage Operations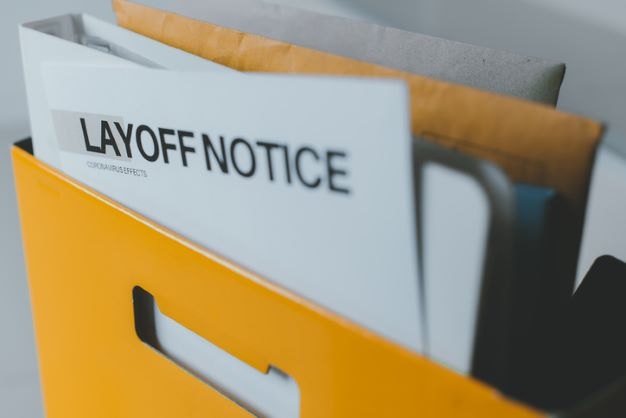 After merger with Flagstar Bank, says it will eliminate 69% of retail mortgage lending offices.
KEY TAKEAWAYS
Spokesman says the bank is 'not exiting retail.'
After completing its merger with Flagstar Bank in December, New York Community Bancorp announced Tuesday it is restructuring its mortgage operations.
The announcement, made in its report on fourth-quarter and year-end earnings for 2022, comes after reports that Flagstar Bank closed its retail mortgage division and laid off hundreds of employees in several states on Jan. 26.
In the earnings report, New York Community Bancorp President & CEO Thomas R. Cangemi said "the substantial Fed policy shift last year resulted in significantly higher residential mortgage rates. This had a negative impact on the business, as all mortgage activity slowed. While legacy Flagstar was proactive in rightsizing its mortgage business throughout the past year, we expect the mortgage market to remain challenged. Therefore, we made the strategic decision shortly after the transaction closed to swiftly restructure the business, which occurred in January."
Cangemi said the bank's distributed retail channel will now operate "as an in-branch footprint model," resulting in a 69% reduction in "the number of retail home lending offices." During a conference call with analysts and the media, he said the combined company's mortgage origination headcount peaked at 2,100 full-time employees (FTEs) in 2021 and is expected to decline to fewer than 800 FTEs, meaning about 1,300 employees will ultimately be cut.
Cangemi did not say whether the affected employees were offered a severance package.
"These decisions are among the most difficult decisions our leadership team has to make," he said. "However, they are necessary to ensure the long-term success of our mortgage business."
He added that the bank anticipates "that these actions will optimize our mortgage business and improve our profitability during the current downturn, while still allowing us to participate in the upside in the event the interest rate environment becomes more favorable."
'Not Exiting Retail'
Troy, Mich.-based Flagstar Bank completed its merger with New York Community Bank in December. It conducted a mass layoff of an unknown number of employees on Jan. 26, according to former employees' posts on social media.
Steven Bodakowski, senior vice president and head of corporate communications for Flagstar Bank, said in an email that while the bank is restructuring its mortgage-lending operations, it is "not exiting the retail mortgage business. We remain one of the largest bank originators, the sixth largest sub-servicer in the country, and the second largest warehouse lender. [The restructuring] allows us to continue to lend in all six channels and maintain our commitment to the correspondent and broker business."
The merger created a regional banking franchise that ranks among the Top 25 banks in the country based on total assets. 
Flagstar Bank operates 395 branches across nine states, including in the Northeast and Midwest. Flagstar Mortgage operates nationally through a wholesale network of approximately 3,000 third-party mortgage originators, the company said.
In its earnings report Tuesday, New York Community Bancorp reported fourth-quarter 2022 net income available to common stockholders of  $164 million, or 30 cents per diluted share, compared to $142 million, or 30 cents per diluted share, in the fourth quarter of 2021. The results beat analysts expectations of 27 cents per diluted share.
The bank said one-to-four family residential loans held for investment totaled $5.8 billion as of Dec. 31, 2022, with "the vast majority" of these loans acquired in the Flagstar acquisition. "Other loans totaled $2.3 billion at Dec. 31, 2022 compared to only $6 million at year-end 2021. The increase was due to the Flagstar acquisition and is mostly comprised of consumer loans."
'A Complete Shock'
While the banks did not provide specifics on the layoffs conducted on Jan. 26, former employees commented about them on social media.
Nancy Murawski, a former team leader in mortgage servicing with Flagstar, posted Sunday on LinkedIn that, "On 1/26/2023, I and many others were let go from Flagstar bank, due to jobs being eliminated."
Trisha Hyatt, a former underwriter with the bank, posted Tuesday on LinkedIn that she "was part of a mass layoff at Flagstar Bank last week. I can't say that I'm surprised about the layoffs but the amount of people it effected (sic) was a complete shock."
Flagstar did not file a notice of a mass layoff with the Labor Department in Michigan. Under the federal Worker Adjustment and Retraining Notification (WARN) Act, a company is required to provide at least 60 days notice to affected workers when conducting a mass layoff or closing a facility. It is possible the layoffs were conducted in a way that did not meet the requirements of the notification law.
The Detroit Free Press reported that Flagstar laid off hundreds of employees in several states. 
Under terms of the merger deal, Flagstar "merged with and into the company and Flagstar Bank now operates as Flagstar Bank N.A., with New York Community Bank having merged into Flagstar Bank N.A.," NYCB said.
Both banks continue to operate their retail banking networks separately under their respective brands, the banks said. 
A LinkedIn post by Katie May, a former mortgage loan processor at Flagstar, criticized the way the bank handled the mass layoff.
"I have been laid off twice in my life. Once from Wells Fargo as a mortgage closer and once from Flagstar Bank," May stated in her post. "The treatment I received when compared from one to the other falls on complete opposite ends of the spectrum. Despite all the misgivings of Wells Fargo, I was treated like a human being. I was given notice and some time to process this information. Several of us figuring it out together. A transition of all files not yet closed to avoid negative impacts to borrowers. Being laid off is by no means easy however, there was no adding insult to injury."
She continued, "The complete opposite is happening over and over again. It's painful to watch and it's not right. It's a shining example of corporate irresponsibility in an industry that has a profound impact on people's everyday lives. Humans deserve better. It's time for change."