News From NAMB: January 6, 2017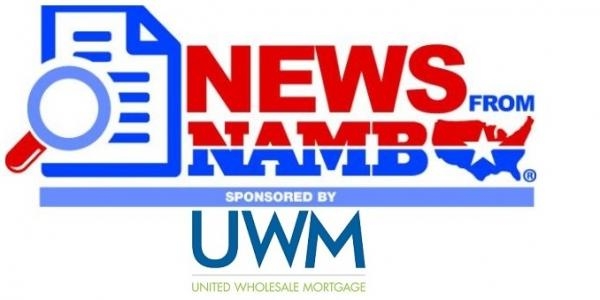 You may have noticed that News From NAMB is not just links to other media stories but also goes to primary sources. News From NAMB is different because we find important information that may not be reported elsewhere and we comment on why it is relevant to you, often in a fun way.  Best of all, it is free to NAMB members. News From NAMB is sponsored exclusively by United Wholesale Mortgage. 
United Wholesale (Advertisement)
Looking for a competitive advantage? Look no further than Instant M.I. from United Wholesale Mortgage. With Instant M.I., there's no need for a second underwrite from the M.I. companies, which can cause closing delays and last-minute conditions. That means you get M.I. in minutes, not days, providing peace of mind for you and your borrower.  Learn more at UWM.com.
---
What's Ahead in 2017?
Everyone is making predictions about what we will see in 2017.  Let me give it a stab.  Congress will pass legislation to change Dodd/Frank but not eliminate everything in it.  Donald Trump and Richard Cordray will have a showdown that will end up in the courts unless the courts continue to hold the opinion that a sole director is unconstitutional.  In that case, Trump will simply replace Cordray.  Rates will go up somewhat but not a huge amount.  They are likely to even go down a little at the beginning of 2017.  More and more files will be processed through automation.  There will be fewer bank statements, W-2s, tax returns, and paystubs in files.  Lenders will be getting those online.  Appraisal qualifications will be relaxed, allowing more residential appraisers to enter the market.  Title will become more automated as property data becomes even more computerized.  As regulations become simplified, originators will leave lenders and banks to become mortgage brokers or work for one.
---
Caliber Touting 10-Day Closings
Caliber Home Loans is claiming they can close loans in 10 days.  The brainchild of Sanjiv Das, Caliber CEO, is dubbed, "The Ultimate Homebuying Experience," will be available to wholesale as well as their retail LOs.  The company is using electronic services to verify income and assets or anything else that is available through automation.  Caliber claims their process is different because it perfectly integrates LOs and support staff with technology where others rely mostly on technology.  Das claims there will be no compromise of standards for speed.  There is a disclaimer though, "Some loan applications are not suited for, or cannot be completed with digital delivery of asset, income, employment and other documentation required for loan approval. Applicants whose banks do not offer digital delivery may experience slower processing times."
---
Not Advertising FHA?  Watch Out!
The Justice Department just reached a settlement with two Ohio and Indiana banks over violations of the Fair Housing Act and ECOA.  The claim was Redlining.  The two banks located their branches outside predominantly black areas.  They had less than average mortgage applications from black borrowers.  The banks didn't hire LOs from the black areas.  All of that added up to Redlining.  What else should they have done?  One of the things on DOJ's list was they should have advertised government loan programs like FHA because they are popular with minorities.
---
Why the CFPB Became a Target
There is no question that the CFPB is under fire, especially from Republican members of Congress and the President-elect.  An interesting article in the National Review believes it is because the CFPB became an extension of the Democratic party.  The CFPB Director was Democrat appointed and had at least 5 years where Republicans would have no say in what he did, not even a Republican President.  The agency was staffed totally by Democrats.  How do we know that?  100% of CFPB staff political donations went to Democrats.  The article even goes so far as to say the agency didn't want to hire anyone who did not have a liberal political bent.  That has left an agency opposed to the party in power which the author claims is its downfall.
---
Mortgage Applications Take Nasty Dip
The MBA's Market Composite Index, a measure of mortgage loan application volume, decreased 12% from two weeks earlier.  Unadjusted for the season, the Index decreased 48 percent compared to two weeks ago.  The Refinance Index decreased 22 percent from two weeks ago.  The seasonally adjusted Purchase Index decreased 2 percent from two weeks earlier. The unadjusted Purchase Index decreased 41 percent compared with two weeks ago and was 1% lower than the same week one year ago.  Before anyone pushes an alarm button, one survey does not a market make.
---
Federal Reserve Steps Up MBS Buys
The Federal Reserve is buying Mortgage-Backed Securities issued by Fannie, Freddie, etc. from the proceeds of loans they had purchased being paid off.  Because there have been a lot of payoffs, the Fed is buying more agency mortgage securities now that in the past few years.  They had bought $124 billion from September 14th to December 12th, 2016 and expect to buy another $39 billion from December 12th to January 12th.  That is the lion's share of Fannie/Freddie bonds.  No wonder rates are still so low.
---
FHA To Require Counselors to Pass Tests, Be Certified
It seems HUD is not totally satisfied with the performance of its housing counselors. So, HUD is making them all get certified. To become certified, the counselor must pass a standardized written exam and work for a HUD-approved entity. The rule takes effect Jan. 13, 2017 and counselors will have 36 months to become certified.
---
Maxine Waters Says She Will Fight Trump Every Inch of the Way
Maxine Waters is the ranking Democrat on the House Financial Services Committee. That is the committee that passes laws regarding the mortgage industry. Waters claims Trump "said he's going to bring down Dodd-Frank and he's going to get rid of the Consumer Financial Protection Bureau, I'm going to fight him every inch of the way." When asked if she would meet with Trump, Waters snapped, "Oh no, I won't go.  I'm not going to sit down with him. I'm not going to go. I'm not going to pretend. Enough pretending. This business of calling names and lying and retreating on your promises, etc. Why should I trust him to be any different with me?
---
New York Implements Tough Cyber Security Rules
The New York Department of Financial Services (DFS) issued a revised cybersecurity rule for financial institutions.  It requires many security requirements that will be expensive and difficult for small companies to comply with.  The rule requires entities to have a Chief Information Security Officer.  I suppose that means the owner of a small mortgage brokerage has yet another title.  The more onerous question is whether simply naming someone who has no qualifications is going to result in problems with DFS and other entities like the CFPB who want multi-layered compliance personnel.
---
CFPB Fines Equifax and TransUnion Over Scores
The Consumer Financial Protection Bureau is still handing out fines. This time, TransUnion and Equifax were fined $23 million for how they marketed credit scores to consumers.  The CFPB claims they misstated the cost and usefulness of the credit scores the two were selling.  TransUnion was selling Vantage Score and Equifax was selling a proprietary score, not FICO scores that are commonly used in mortgages.  There are tons of other companies doing something similar so this could be a deep well for the CFPB.
---
USDA Expanding Manufactured Housing Loans
Under current rules, the USDA Rural Housing Program will only refinance existing manufactured home loans that were originally financed through its guarantee program.  Under a new pilot program in Colorado, Illinois, Louisiana, New York, Ohio, Texas, Vermont, New Hampshire and Wyoming, non-USDA financing can be refinanced.  This will allow more people to benefit from USDA's low guarantee rates.  The down side is the manufactured homes will still have to meet HUD's requirements, including the foundation rules.
---
Will FHA Lower Premiums Soon?
UWM CEO Mat Ishbia thinks it is likely that FHA will drop its annual MIP by 30 basis points now that the FHA fund is above the mandated 2% reserve rate. In his 3 Points video, Ishbia, thinks it will happen before President Obama leaves office.  Historically, FHA did fine with a .55% annual mortgage insurance premium.
---
Is Gender Identity Training in Your Future?
HUD is now requiring various people who do business with HUD to have gender identity training.  This is to maintain compliance with the Equal Access Rule and Gender Identity Rule. HUD is providing a webinar that will provide "LGBT Language 101" training to aid participants in increasing their knowledge and skills in using appropriate, inclusive language.
---
Builders Constructing Apartments, Not Condos
According to the National Association of Home Builders, apartments are 92% of the multi-family construction.  The only place condos seem to be in favor is Florida.  Renters are staying put, creating more demand for rentals.  FHA is currently in the process of relaxing its condominium rules which could help lower-income borrowers become homeowners.
---
Home Buying Low on Top Priorities
A new study by the National Foundation for Credit Counseling (NFCC) shows 80 percent of respondents listed paying down debt as their primary financial goal for 2017. Buying a home was a very distant second place, capturing only 10%, followed by growing personal savings at 5% and purchasing an automobile at 2%.  Easy credit and student loans are causing a drag on the homeownership rate.
---
Essential Guide to Help Millennials
Loan Originators are still looking for the keys to unlock the trove of Millennial buyers.  Millennials are somewhat conservative.  They remember what happened to their parents during the housing implosion so they fear debt.  They are also in love with tech.  Old houses that have no tech features just don't excite them.  Perhaps this blog by Kelly White will help.
---
Maryland Merges Broker and Banker Groups
The Maryland Association of Mortgage Professionals (MAMP) and the Maryland Mortgage Bankers Association (MMBA) have merged the trade associations effective January 1st. The merger was pushed as a necessity to adequately fund the two groups and to have a more effective voice in the state legislature. The agreement requires that the board consist of both bankers and brokers. The association has not yet determined if it will affiliate with national trade groups. As an association member and a broker, it is a little distressing that the old MAMP site now just ports you to the banker site.
---
Rate Outlook
The Federal Reserve released the minutes from its December meeting this week.  This the meeting where the Fed decided to raise rates by ¼.  The minutes are not exactly bullish but the Fed does think economics will improve in 2017.  They have said they will probably raise rates 3 more times in 2017, in small increments.  Most of that is based on the economic stimulus Donald
Trump is promising, which they believe to be inflationary.  We should remember that the Fed promised 4 rate hikes in 2016 and only delivered one.
The BLS Jobs Report, the largest economic news of the month, comes out tomorrow.
So far, this week, ADP employment was a weaker than expected 153K. Analysts looked for a reading of 170K. Weekly jobless claims were 235K, expected 265K.  That is much lower than anyone expected and well below the 250K lower end of the range.  Perhaps no one wanted to lay people off at Christmas or no one wanted to leave home to file this time of year.
The markets are taking it all in stride and rates are pretty much flat now for 2 weeks while traders try to figure out what the new year will bring.  As you know, nothing stays flat so be prepared for the jobs report tomorrow.
---
---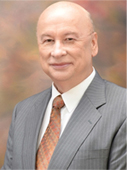 John Councilman, CMC, CRMS of AMC Mortgage Corporation in Ft. Myers, Fla. is immediate past president of NAMB—The Association of Mortgage Professionals. He may be reached by phone at (239) 267-2400 or e-mail [email protected].