News From NAMB: July 21, 2016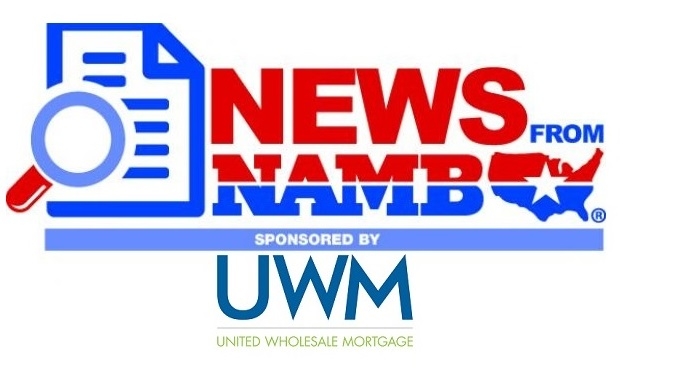 You may have noticed that News From NAMB is not just links to other media stories but also goes to primary sources. News From NAMB is different because we find important information that may not be reported elsewhere and we comment on why it is relevant to you, often in a fun way. Best of all, it is free to NAMB members. News From NAMB is sponsored exclusively by United Wholesale Mortgage. 
United Wholesale (Advertisement)
The Conventional 1% Down Program with Equity Boost makes it easier than ever to get your borrowers into their new home. Here's how it works: Your borrower puts down 1%, UWM contributes 2% toward the downpayment, giving them 3% equity at closing. It's a great way to offer a low down payment, a competitive rate and a good head start—and it's only at UWM. Learn more at UWM.com.
---
---

GOP Platform Talks About Mortgages
The Republican Platform for 2016 includes some interesting comments on mortgages.  It calls for FHA to stop offering loans to high-income individuals.  The Platform goes on to say the public should not be financially exposed to risks taken by FHA officials. They pledge to end the government mandates that required Fannie Mae, Freddie Mac, and banks to satisfy lending quotas, calling it discrimination.
---
---
Voters Say They Want More Financial Regulation?
To those of us in the industry, it seems hard to imagine that people would want more financial regulation. But, that is exactly what several polls by the Center for Responsible Lending show. It appears consumers like financial regulation, with 92% of likely voters saying it is important to regulate financial products and 69% say they want more regulation. It would be interesting to see what a poll by a more neutral entity would produce.
---
---
Condo Relief for FHA, Passes, Goes to President
HR 3700, the Housing Opportunity Through Modernization Act, has passed both the House and Senate and is expected to be signed by the President. It would make needed reforms to the FHA program to make recertification easier, lower the owner-occupancy requirement from 50% to 35%, and lessen the restrictions on transfer fees. It was a top priority of NAR where Realtors pushed it through.
---
---
USDA Gets Delegated Authority
Hooray!! USDA will be able to delegate insurance certificates to lenders rather than having to submit loans to USDA for approval when the President signs H.R. 3700.  Delays at USDA offices have been a problem for buyers in hot real estate markets.  USDA will become more like FHA and VA under this change.
---
---
Feud Goes On Over FHA Downpayment Assistance Programs
FHA has had a public disagreement with its Inspector General for the past few months over what amounts to lender-funded downpayment assistance programs. Non-profits and government housing programs are using money from lenders, i.e. premium pricing, to fund their downpayment assistance programs. HUD's Inspector General says that violates FHA rules. HUD says it is starting its own investigation to see if these really do violate their guidelines.  The question is, "If they really are illegal, why hasn't the IG shut them down?" Oh… I forgot, this is Washington where illegal things go on all of the time.
---
---
Equifax Says Subprime Growing
Equifax isn't bashful about using the term "subprime."  They call anything with a credit score below 620 subprime.  The increase isn't huge though, going from 4.5% to 5.1%.  Equifax also shows mortgage having a nice increase overall, likely the best year since 2013.
---
---
Bets Are That Single CFPB Director Is Unconstitutional
Based on the reaction of the U.S. Court of Appeals for the D.C. Circuit, it appears the court may declare a single CFPB director unconstitutional. There are some really big issues in this case beyond the Director. The CFPB insists it is not covered by RESPA's three-year statute of limitations. The case will also decide how Section 8 of RESPA is to be interpreted and will shed light on how to treat affiliated businesses.
---
---
Brexit Break in Rates is Over
The dip in mortgage rates spawned by Brexit is over. According to a NerdWallet survey of mortgage lenders, rates are back to levels before Brexit or even higher.  Rates had dipped to 3.5% but are now just shy of 3.7%.
---
---
Freddie Mac Says Rates Will Remain Low
In its Economic Outlook Report, Freddie Mac says rates will remain low until at least the end of the year and well into 2017. Freddie also is predicting the Federal Reserve will keep the fed funds rate increase on hold until at least the end of the year as well.
---
---
DC Court Says Cordray's Recess Appoint Was OK
Big Spring Bank had originally challenged the constitutionality of Dodd/Frank in that it ceded legislative power to an agency.  That was thrown out by judge Ellen Huvelle.  Big Spring came back with a suit that said the regulations the CFPB passed during Director Cordray's recess appointment were illegal until his appointment was ratified by Congress.  Judge Huvelle ignored the technical arguments and threw that suit out, saying his subsequent ratification by Congress made everything OK, allowing the regs to stand.  Big Spring will appeal.
---
---
Reverse Mortgage Volume Drops
Reverse mortgages dropped 14% in May according to Reverse Mortgage Daily. That was the lowest since 2014. California is still the hottest area for reverses, likely because of high home values. The article doesn't cite a specific reason for the drop. Perhaps the ever-increasing restrictions on income, upfront cash, lenders leaving the space, and lower percentages of equity are beginning to take a toll. A study by Boston College claims the new, stricter HECM rules will cut losses by ½.
---
---
New Homes Are Struggling
Every indicator shows that new home construction is slowing. New home starts in June were 2% lower than the same period last year. Even more disturbing is the drop in permits to build new homes which was 13.6% below the same period last year. The driver was the Northeast where permits dropped an astounding 62.2% from last June. It appears the bottom has fallen out on buildings with 5 or more units.  Builders are feeling the pinch and their confidence dropped slightly in the most recent survey by NAHB. On the positive side, June starts were still better than May.
---
---
New Property Database Will Cover 99% of Parcels
Most originators need to find information about a property when they are either doing disclosures, processing, or closing a loan. RealtyTrac claims to be releasing a new database that will let you see assessor and land record information for nearly every parcel in the nation.  It will provide 6,000 data points on each parcel including deed, mortgage, foreclosure and even property attributes such as environmental concerns and neighborhood characteristics.
---
---
Bill Would Exempt Small Lenders from CFPB Auditing
Another of those bills aimed at removing some of the CFPB's authority has been introduced that should make small lenders very happy if it passed. The Community Mortgage Lender Regulatory Act of 2016 would remove small mortgage lenders and banks from being under CFPB authority.  If a lender closed less than $5 billion a year and 95% of their loans were QM, it would be bye-bye CFPB for them.
---
---
Borrowers Financing Out of FHA Hurts Fund
Low rates have sent FHA borrowers into refinance mode, but not for streamlined FHA loans.  Now that property values have increased, borrowers are refinancing into conventional loans.  Since FHA thought low rates were over, they opted to make money on the monthly premium rather than increasing the UFMIP.  Better borrowers are skipping both on refis by going conventional which may cause a shortfall in the FHA insurance fund.
---
---
Fannie/Freddie Worried About New Flood Bill
In April, the House approved H.R. 2901 which would require Fannie and Freddie to accept any flood insurance company approved by the state instead of requiring FEMA insurance. It was sponsored by folks from Florida, where I currently live, and I expressed concerns. Currently, there isn't a single state-approved homeowner's insurance company in Florida that is A.M. Best approved. The concern is that none of these insurance companies could handle a major hurricane.  Hopefully, their reinsurers would pay up. On the flip side, unless the government wants to continue to subsidize flood insurance, rates could be astronomical. Tough decisions.
---
---
HUD Secretary Violated the Law
The U.S. Office of Special Counsel found that HUD Secretary, Julian Castro, violated the law in his interview with Yahoo News. Castro spoke with Yahoo for about 7 minutes on HUD matters before switching to an endorsement of Hillary Clinton for most of the rest of the interview. The Special Counsel says that violates the Hatch Act.  The question is, "What will anyone do about it?"  According to The Hill, the Obama administration says they will not punish Castro.  No surprises there.
---
---
Were Mortgage Applications Up or Down?
When you look at figures released by the Mortgage Bankers Association, you find purchase applications were done a bit while Ellie Mae says they are up.  Some of the difference is MBA's figures are applications for the week and Ellie's are closed loans for the month.  The one part where they really diverge is how much of the mortgage market is purchase and how much is refinance.  According to MBA about 64% of the market is refinance while Ellie Mae says it is only about 35%.  Very strange.
---
---
Wells Fargo Mortgage Profits Drop
Wells Fargo has been the king of mortgages for many years. If this past quarter is any indicator, they may have lost the golden touch. While still profitable, the 2nd quarter was the worst for profitability in recent history for Wells. They blame it on runoff of their servicing due to lower rates. Like many banks, Wells has been slowing FHA production over disagreements with HUD. Their exit from reverse mortgages, a highly profitable segment, has also cost them. The rest of the bank did well, only slightly less than the same period last year. Bank of America profits also dropped from $1 billion a year ago to just $312 million.  B of A is keeping many of its loans now which reduces fee income.
---
---
Great Golfing This Year at NAMB National
Royal Links Las Vegas has recreated 11 of the most fabled holes in the world of golf all into one course.  You can play the "Postage Stamp" at Royal Troon and the "Road Hole" at St. Andrews and other holes from world-famous courses. This is a once-in-a-lifetime golfing opportunity with all proceeds going to NAMB's Legislative Action Fund.  It's just five-minutes from the Las Vegas Strip.  Join NAMB on Sunday, September 25, 2016.  This could sell out so register online to ensure your place. Onsite registration begins at 6:30am PT and Shotgun start is promptly at 7:00am PT.
---
---
Rate Outlook
Don't think the effects of Brexit are over.  Stocks in the U.S. are good but not all is well around the world, which is keeping our interest rates low.  British investment and job postings are in decline, signaling a recession there is coming soon. The EU economy is also weakening.  Even though U.S. stock prices at all-time highs, stocks are down in the EU, China and Japan.
Other nations are considering withdrawing from the EU.  Nearly 50% of Austrians would like to withdraw.
Last week, the Producer Price Index showed a little spike upward in inflation but it was calmed by the Consumer Price Index the next day.
This week did not have a lot of market-moving economic news. 
Weekly jobless claims were a lower than expected 253K, on the low end of the 250K to 300K range.   The Philadelphia Fed survey of mid-Atlantic conditions was down 2.9 vs. the expected positive 5.0.  The FHFA Housing index was up 0.2% as expected. Existing home sales are a bright spot for mortgages, up 1.1%.  That is up 3% from June of last year.  The good news is that there more first-time buyers than has been seen in 4 years.  Sales to investors fell to their lowest overall share since July 2009.  The Northeast remains the soft spot for existing and new home sales.
Rates lost a little ground this morning only to gain it back this afternoon.  It is unlikely rates are going up or down a lot any time soon.
 
---
---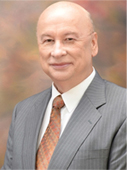 John Councilman, CMC, CRMS of AMC Mortgage Corporation in Ft. Myers, Fla. is immediate past president of NAMB—The Association of Mortgage Professionals. He may be reached by phone at (239) 267-2400 or e-mail [email protected].