Zillow Adds iMessage Functionality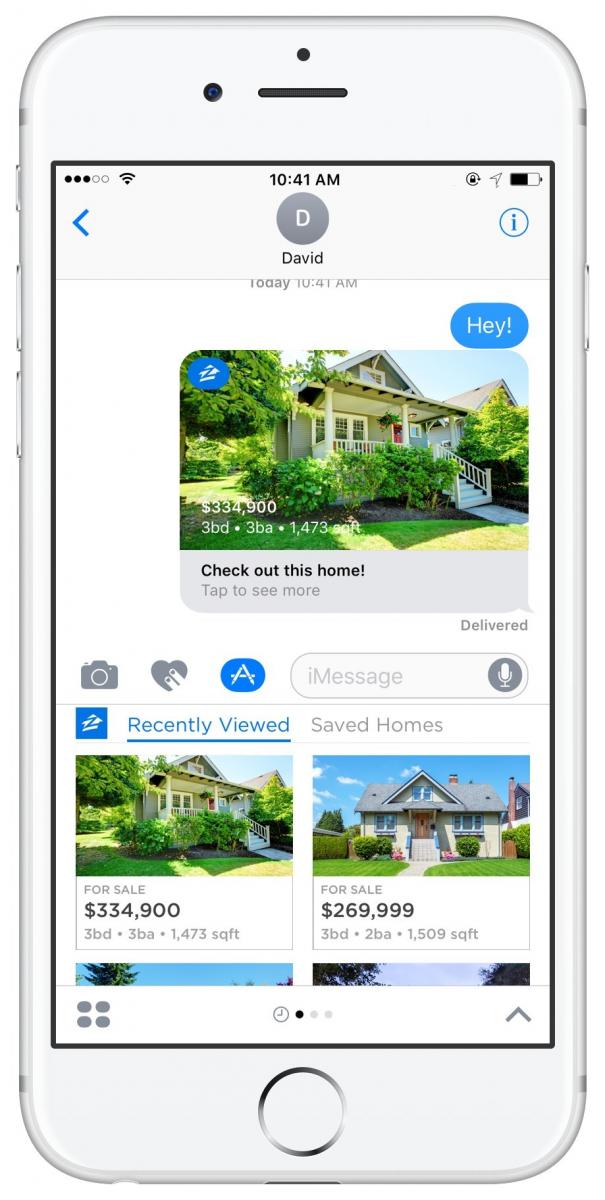 Zillow has launched an iOS 10-centric update to its flagship app, now featuring iMessage App Store support. This new iMessage app allows users to quickly access and share photos and information about a home's key features through text messages with friends–all without leaving the messaging screen.
According to the Zillow Group Report on Consumer Housing Trends, home shopping is a shared activity, with 86 percent of people co-shopping with a spouse or partner, and 13 percent with a friend or other family member. Zillow for iMessage is designed to fit into the browsing behavior of today's shoppers, who are increasingly searching for homes on their smartphone with the help of their family and friends. In November alone, home shoppers clicked to share homes via text over 1.68 million times in the Zillow iOS app.
"Millennials, the largest segment of home shoppers today, bring a deeply social approach to finding a new home unlike anything we've seen with the other generations," said Jeremy Wacksman, Zillow's chief marketing officer. "They bring all the available tools into the process, including their smartphones, social media and their personal network. This new iMessage feature brings Zillow's visual search experience alive in a text, giving home shoppers a faster, more delightful way to share the homes they love with family and friends."