Government Announces Nationwide Mortgage Relief Measures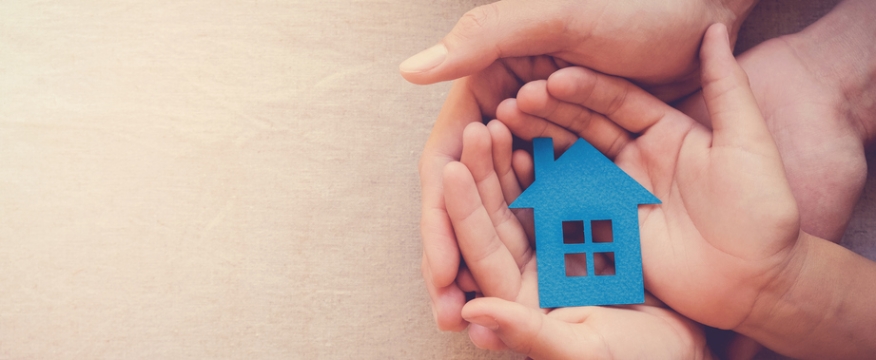 In order to help borrowers who are at risk of losing their home, the U.S. Department of Housing & Urban Development (HUD) and the Federal Housing Finance Agency (FHFA) has directed Fannie Mae and Freddie Mac (the government-sponsored enterprises) to suspend foreclosures and evictions for at least 60 days due to the Coronavirus pandemic. The foreclosure and eviction suspension applies to homeowners with GSE-backed, single-family mortgage.
Earlier this month, FHFA announced that the GSEs would provide payment forbearance to borrowers impacted by the coronavirus. Forbearance allows for a mortgage payment to be suspended for up to 12 months due to hardship caused by the coronavirus.
"This foreclosure and eviction suspension allows homeowners with an enterprise-backed mortgage to stay in their homes during this national emergency," said FHFA Director Mark Calabria. "As a reminder, borrowers affected by the Coronavirus who are having difficulty paying their mortgage should reach out to their mortgage servicers as soon as possible. The GSEs are working with mortgage servicers to ensure that borrowers facing hardship because of the coronavirus can get assistance."
Relief proposals are already underway in Europe, as Italy and Spain are considering plans to delay tax payments and have placed a moratorium on mortgage payments.
"The actions taken today by HUD and FHFA are timely and an important step in providing assurance to consumers," said Consumer Financial Protection Bureau (CFPB) Director Kathleen L. Kraninger. "I commend my colleagues at HUD and FHFA for being proactive on this issue and providing Americans with much needed peace of mind during this uncertain time. Earlier this month, the Bureau, along with our federal and state partners, encouraged financial institutions to work with their customers affected by the coronavirus. Consumers' first stop in the face of hardship is with their creditors and their financial institutions, so our message was important for regulated entities to hear. I will continue to work with our federal and state partners, and seek feedback from stakeholders, to ensure we are providing appropriate flexibilities to benefit consumers during this time."
Just yesterday, employees at the Washington, D.C., and New York offices of the
CFPB were instructed to work remotely
due to exposure to the Coronavirus by a worker in the Bureau's D.C. office.
"This is an uncertain time for many Americans, particularly those who could experience a loss of income. As such, we want to provide FHA borrower households with some immediate relief given the current circumstances," said
Federal Housing Commissioner Brian Montgomery
. "Our actions today make it clear where the priority needs to be."
"We are certainly beginning to see the cracks in the foundation. Slowing demand, brought on by the need for Americans to practice social distancing, is going to very likely immediately hurt those who work in at the nation's hotels, restaurants, and bars," said Andrew Challenger, senior VP of Challenger, Gray & Christmas Inc., who also noted that orders to temporarily close operations at restaurants and bars in just a dozen U.S. states could negatively impact nearly 7.4 million workers.
"It remains to be seen for how long the outbreak and response will last. Many establishments would like for their teams to return to work as soon as possible or otherwise keep them employed. Indeed, some bars and restaurants with delivery services may be able to keep some staff," said Challenger. "However, with no income, many of these workers will likely seek, and hopefully, find other employment in the interim, which could make them unavailable to come back. If the shutdowns continue even longer, many of these jobs may not exist immediately when the crisis ends."