Mortgage Rates Hit New Record Low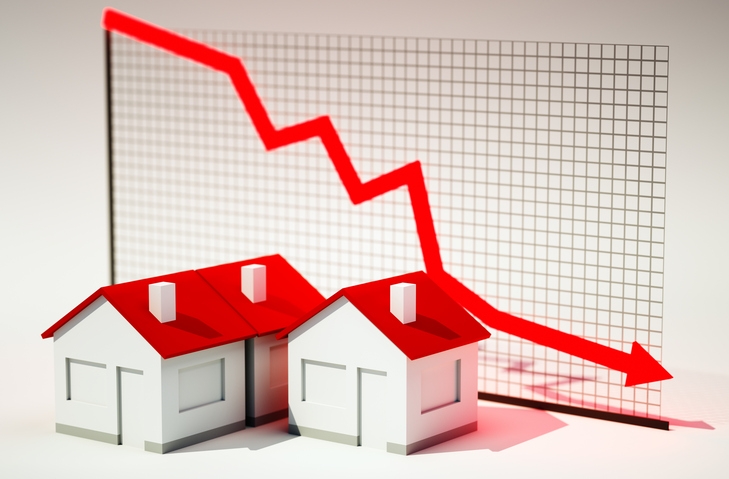 Mortgage rates hit a new historic low. Latest numbers released from Freddie Mac peg the average for 30-year fixed-rate mortgages at 2.86%, the lowest rate in the survey's history dating back to 1971.
This is a significant decline from the 3.56% average from the same period in 2019, according to the Primary Mortgage Market Survey. Last week, the rate stood at 2.93%, which was a slight increase.
"Mortgage rates have hit another record low due to a late-summer slowdown in the economic recovery," said Sam Khater, Freddie Mac's chief economist. "These low rates have ignited robust purchase demand activity, which is up 25% from a year ago and has been growing at double-digit rates for four consecutive months. However, heading into the fall it will be difficult to sustain the growth momentum in purchases because the lack of supply is already exhibiting a constraint on sales activity."
The Mortgage Bankers Association doesn't see the rate staying this low. In its Mortgage Finance Forecast posted on Aug. 20, the group predicted the end-of-year rate will be 3.10% but with big increases in refi and purchase volume.
Peter Norden, CEO of HomeBridge Financial Services, sees things through a different crystal ball than the MBA (where he is a board member). "I don't think we are anywhere near the low," he said, explaining that the range between 10-year Treasury notes and mortgage rates will further tighten." Norden feels the 30-year fixed rate could hit 2% by the first quarter of 2021.
Like others have pointed out, there is a capacity issue. "We are all past our capacity as an industry," he said. "I can't remember the last time I saw refinance and purchase volumes at all-time highs. The only thing that will stop the purchase side will be pricing." Norden added once a reliable vaccine is found for the COVID-19 pandemic, the economy will rebound strongly. "The housing market is prognosticating what happens a year from now," he said.
Todd Teta, chief economist for ATTOM Data Solutions, said the low interest rates reflect a "tale of two markets for lenders." One market sees an ongoing flood of refinancing while home purchases saw a drop in the second quarter. In the company's recent mortgage origination report, he said, "The lending market remains buoyed by cheap money but clouded by major uncertainty."
The news comes amidst new data from Fannie Mae that shows mortgage lenders were already expecting record profits in the third quarter of 2020, according to its Q3 2020 Mortgage Lender Sentiment Survey. It says 48% of lenders believe profit margins will increase compared to the prior quarter, building on an already strong profit margin outlook, while 37% believe profits will remain the same and 15% believe profits will decrease.
The report also showed the 15-year fixed-rate mortgage averaging 2.37%, down from last week's average of 2.42% and last year's average of 3.09%. Additionally, the 5-year Treasury-indexed hybrid adjustable-rate mortgage increased to 3.11%, up from last week's average of 2.93%.
Read the full Primary Mortgage Market Survey results.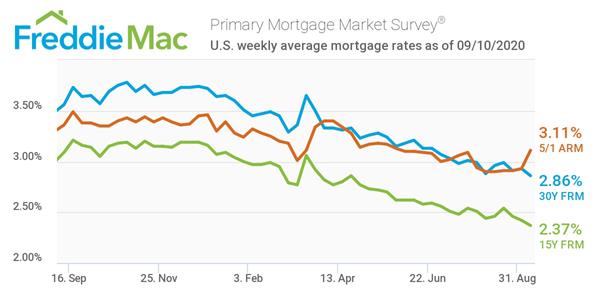 ‍