Going For Seconds On DSCR Loans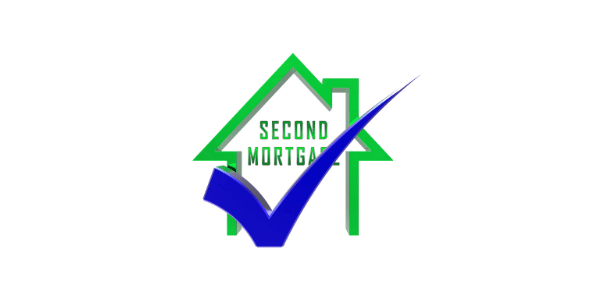 LoanStream launches DSCR Seconds, allowing borrowers to use a second mortgage to fund their next purchase.
KEY TAKEAWAYS
LoanStream is now offering debt-service coverage ratio (DSCR) loans for second mortgages.
Investors that use the "BRRRR" method won't have to refinance their property out of the lower rate in order to put a down payment on their next property.
Rates are often better than on lines of credit and they do not require mortgage insurance. 
The beauty of working with real estate investors rather than the typical homebuyer is they stay active in nearly any kind of market, diligently searching for opportunities wherever they may come. One product that is particularly easy to originate, and therefore popular among investors, is debt-service coverage ratio (DSCR) loans. Given a recent announcement from William Fisher, executive vice president of Non-QM & jumbo lending at LoanStream, the loans are about to get much easier for originators.
LoanStream now offers second mortgages for Non-QM loans, including DSCR and individual taxpayer identity number (ITIN) borrowers. So, real estate investors can take out a lien on their homes to afford their next down payment rather than doing a cash-out refinance.
"We have borrowers who need cash," Fisher said. "They don't want to get rid of their 4%, 3% — dare I say — 2% lien they have on that first home ... [because] it's a beautiful low payment. Instead, they take out a second mortgage and use the blended rate that actually comes out to be much lower than getting a new first mortgage with rates at 6, 7, or 8%. "
Investors using the buy-rehab-rent-refinance-repeat (BRRRR) method won't have to refinance their properties out of the lower rate to put a down payment on their next property. But by taking out a second mortgage, the investor (or tenant) is responsible for two mortgage payments per month, but it comes out to be a much lower interest rate and overall monthly payment. The first mortgage stays at 2% or 3%, while the second mortgage has a 7% or 8% mortgage rate.
The loan allows borrowers up to 90% combined-loan-to-value (CLTV), depending on income type, but not 100% to ensure the borrower still has "skin in the game," Fisher said. DSCR seconds are available to borrowers with a minimum credit score of 660, loan amounts up to $500,000, and terms for 10, 20, and 30-year fixed loans.
Fisher demonstrated how borrowers can save money. A borrower has a $500,000 loan with a 3% rate, then a second mortgagee for $100,000 with a 9% rate. The blended rate would be much closer to about 4%, Fisher said, versus taking out a new first loan, which would land the borrower with a rate closer to 6% or 7%.
Eventually, either after paying off some of the loan or when rates come down — which could happen sometime next year — the borrower can combine the loans into another first mortgage.
LoanStream offers second mortgage funding on ITINs, one year self-employed, bank statements, verification of employment (VOE) only, 1099 only, and DSCR loans.
As Eric Olson, account executive for Angel Oak Mortgage Solutions, put it while presenting at the Originator Connect Conference in Las Vegas, "Originators need Non-QM because that's essentially the only kind of loans out there right now." Or, more accurately, the only kind of loans borrowers are looking for.
"There are many borrowers throughout the US that have fantastically low rates and now they have the option to keep their rate and get access to capital for potentially a new down payment, home improvements, college expenses, medical bills, or debt repayments," he said.
The new second mortgage products for DSCR and ITIN are planned to go live on Sept. 12. LoanStream is hosting a webinar on their website the same day to help originators learn more about the product.