Homepoint To Sell Wholesale Business To The Loan Store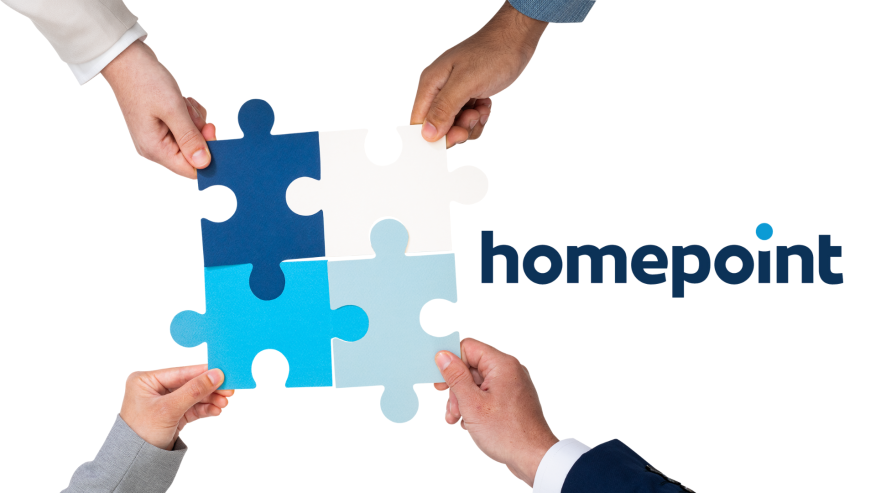 Company says it is 'winding down' originations and will focus on mortgage servicing.
KEY TAKEAWAYS
Approximately 350 employees will be laid off as a result of the sale.
About 100 employees will transition to The Loan Store, company officials said.
Following weeks of rumors and speculation, Anne Arbor, Mich.-based Home Point Capital Inc., doing business as Homepoint, on Friday announced it will sell its wholesale origination business to The Loan Store. The deal will result in about 350 layoffs.
According to a news release, Homepoint said it has entered into a definitive agreement to sell certain assets of its wholesale originations channel to The Loan Store Inc., a Tucson, Ariz.-based nationwide wholesale lender. The companies did not disclose the terms of the transaction, which is expected to close in the second quarter of 2023, subject to customary closing conditions.
Homepoint was the third-largest U.S. mortgage lender by origination volume for 2022, according to Inside Mortgage Finance. The company says it will now focus exclusively on servicing mortgage loans.
With the sale, Homepoint said it is winding down its nine-year tenure as a direct participant in the originations market. The company said it will hold an equity interest in The Loan Store, enabling it and its shareholders to participate in The Loan Store's "potential future success," it said.
"Due to the tremendous effort of our associates and the support of our broker partners, we have built Homepoint from a startup to the third-largest wholesale lender," said Willie Newman, Homepoint's president & CEO. "After careful consideration, and in light of current market conditions, we have decided to sell our wholesale originations business to The Loan Store. We believe this is the best decision for our company to continue to deliver value to Home Point shareholders."
According to Homepoint's earnings report for the fourth quarter and full year of 2022, released in early March, the company's funded origination volume for wholesale totaled $22.4 billion in 2022, down 68% from $69.45 billion a year earlier. That significant decline included a drop of 58% in the fourth quarter of 2022.
Homepoint has approximately 500 employees, and about 100 are expected to "transition to The Loan Store," according to Brad Pettiford, a company spokesman. He said approximately 50 to 60 employees will remain with Homepoint after the deal is completed.
That means about 350 employees will lose their jobs, he said. "Impacted associates are eligible for pay and benefits continuation under the WARN Act, as well as an offer of severance, which is consistent with past layoffs," Pettiford said.
Under the federal Worker Adjustment and Retraining Notification Act, a company is required to notify affected employees at least 60 days in advance of a mass layoff.
Homepoint officials said they will continue to strategically manage the company's mortgage servicing rights (MSR) asset and balance sheet. The company said it expects its high-performing MSR portfolio to continue to generate significant returns and cash flow.
The acquisition supports The Loan Store's ambitious goals to scale its loan originations business into a leading national wholesale mortgage lender, the companies said. The Loan Store was founded in 2019, and like Homepoint it operates solely in the wholesale channel.
Homepoint's president of originations, Phil Shoemaker, a mortgage industry veteran of more than 25 years, will serve as CEO of The Loan Store, the company said. Mark Lefanowicz, the current CEO of The Loan Store, will become executive chairman of the company's board.
"I am proud of what we accomplished at Homepoint and thankful for the experience," Shoemaker said. "I'm looking forward to the next chapter at The Loan Store where we will continue making a positive impact within the wholesale lending community."
"At The Loan Store, we've built an efficient platform that provides what we believe is truly a best-in-class experience for our partners," said Brandon Stein, president of The Loan Store. "Combining that with the visionary leadership of Phil Shoemaker and a highly regarded sales and operations team, The Loan Store is well-positioned to sustainably scale our business."