Keeping Current Matters Names Ratiu Chief Economist
Held similar positions with Realtor.com and NAR.
Keeping Current Matters (KCM), a Richmond, Va.-based market insight education and content provider for the real estate industry, said Thursday it has named George Ratiu the company's chief economist.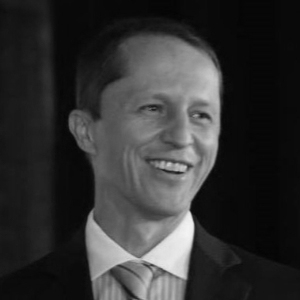 Ratiu brings decades of experience in real estate and economic data and research to the company.
"Bringing George to KCM is an absolute game changer," said Bill Harney, KCM CEO. "His deep understanding of global economies, real estate markets, technology, consumer demographics, and investments will further enhance our ability to empower, educate, and equip real estate agents as the housing market continues to evolve."
Ratiu joins KCM having previously held economist and management roles at both Realtor.com and the National Association of Realtors. 
With more than 15 years in real estate market data and research, he shares the company's people-first approach to housing insights that simultaneously helps agents and consumers make sense of often complicated and rapidly-changing trends, KCM said.
"The housing market is an integral part of the U.S. economy and a dynamic reality in the lives of our families, friends, and neighbors. At the same time, real estate is constantly impacted by many factors and events," Ratiu said. "What I admire most about (KCM) is that we share a passion for breaking down the large volume of real estate data into meaningful insights that are easy for everyone to understand, whether it's agents or consumers. I'm excited about the opportunity to join this effort and contribute my experience and expertise to empower people to make informed decisions and feel comfortable with one of the largest financial transactions of our lives."
"George has a deep understanding of the housing market and the economy, and what it means to consumers," said David Childers, KCM president. "His perspective will help further our mission of educating people with the information they need to make one of their biggest decisions. I look forward to working with George as we help guide agents and their clients through this housing market."
Ratiu holds a Bachelor of Arts in Business Administration from Campbellsville University and a Masters in Economics from Western Kentucky University. Additionally, he has accumulated many advanced certifications and licenses from the Certified Commercial Investment Member Institute as well as the National Association for Business Economics.
KCM has been a market insight education and content provider in the real estate industry since 2007.