The world's financial markets have been in turmoil. Stock markets are way down from their peak; interest rates are rising. The big question on many people's minds is: will home prices fall? What do we know about the direction of the market? What can the data show us?
Here are the key stats to watch:
---
1. Price Reductions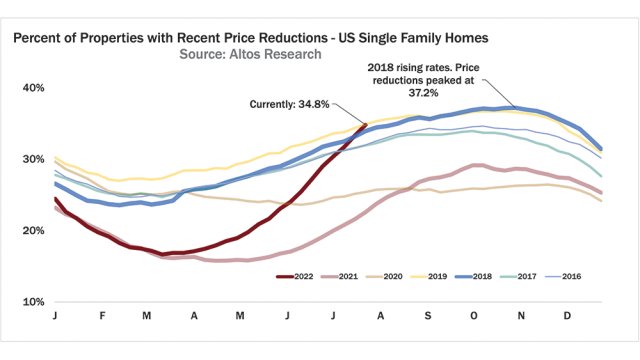 An important gauge for the direction of the market is the percentage of homes on the market with price reductions. This stat is now climbing more rapidly than it has any time since we've been tracking it.
This spring, only 20% of homes on the market had price reductions. For perspective, we normally see about 35% of the homes that get listed take a price cut.
When the market is hot, fewer homes take a cut. You know, "I overpriced my home and I got my offers, so I don't have to take a price cut." In 2020, we rolled into the pandemic, and people started buying everything in sight. And so, few price reductions had to happen.