Newfi Wholesale Appoints New SVP, West Coast Sales
Calif.-based lender praises his experience & track record in Non-QM.
Newfi Wholesale has announced the appointment of John Wise as its senior vice president of West Coast sales.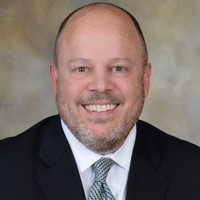 The Emeryville-based non-qualified mortgage (Non-QM) lender said Wise brings with him decades of Non-QM leadership experience and a proven track record of success in the mortgage industry.
Wise most recently served as regional sales manager of the Northwest at Angel Oak, where he oversaw Northern California, Oregon, Washington, Utah, Idaho, and Hawaii.
"John Wise is an exceptional addition to our team and we are thrilled to welcome him aboard," New CEO Steve Abreu said. "His extensive experience in Non-QM lending and leadership skills make him a great fit for our company."
Newfi Wholesale is a growing Non-QM lender, specializing in innovative and flexible mortgage solutions for borrowers. 
"I am excited to join Newfi Wholesale and be a part of reaching more brokers on the West Coast with solutions that can help grow their business," Wise said. "I am looking forward to using my expertise and knowledge to help take the company to the next level and provide our clients with the best possible service."
An affiliate of Apollo Global Management, Newfi Wholesale has access to Apollo's expansive resources and mortgage expertise. Newfi was founded in 2014 with a mission to revolutionize the way people finance their futures by providing innovative solutions, cultivating a people-first mindset, and being transparent every step of the way, the company said.