Even Without Layoffs, UWM Has Cut 30% Of Its Staff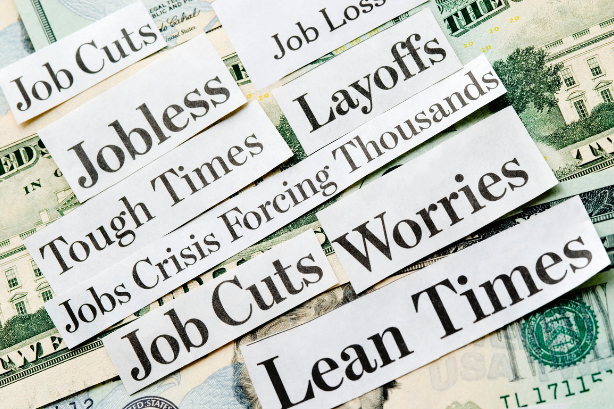 Nation's leader in origination volume has reduced its staff by 2,600 since 2021; Rocket Cos. has cut 29%
KEY TAKEAWAYS
Since January 2021, UWM has gone from 8,600 employees to 6,000.
Over the same period, Rocket has cut 7,500 jobs.
Mat Ishbia takes great pride in stating that United Wholesale Mortgage (UWM) doesn't lay anyone off.
During a recent webcast for UWM's fourth-quarter and full-year earnings for 2022, UWM's chairman and CEO said it again. 
"Lastly, and most important to me," Ishbia said, "while my competitors are cutting investments and laying off thousands and thousands of people, we continue to invest in technology, take care of our people, and have never laid off a single team member in our 37-year history."
While that may be true, it doesn't mean the company never sheds jobs.
According to its annual report filings with the Securities and Exchange Commission (SEC), since January 2021, UWM has reduced its workforce by 2,600 employees — or about 30%.
"As of Dec. 31, 2022, we had approximately 6,000 team members, substantially all of whom are based in our corporate campus in Pontiac, Mich.," UWM said in its March 1, 2023, filing with the SEC. 
That workforce total was down significantly from its annual report filed March 1, 2021, when UWM stated it had "8,600 team members."
So, when your CEO once said he would "sleep on their couch before I lay anyone off," how does UWM explain its staff reductions?
A company spokesperson said the reductions are due to "natural attrition," while reiterating the company's no-layoff policy.
"UWM has never had a layoff in our 37-year history and never will," the UWM spokesperson said in an emailed statement. "We are committed to this even in a down mortgage market."
The statement continued, "Based on market conditions, we no longer need to hire aggressively to grow our business and support our clients. Through natural attrition, for various reasons — relocation, a family commitment, new opportunity, etc. — our team member count has balanced out."
The spokesperson added that, "It's important to note that our hiring classes now include 50-100 new team members, where before it was 400-500." 
Of course, UWM wasn't the only company reducing its workforce over the past couple of years. Its metro-Detroit rival, Rocket Companies, has cut its staff by about 29% over the past year.
According to its annual reports for the SEC, Rocket said its overall workforce was 18,500 as of Dec. 31, 2022, down 7,500 from 26,000 a year earlier. 
In Rocket's case, the reductions came primarily from its Rocket Mortgage unit and its title company, Amrock. In April 2022, Rocket offered buyouts to employees at both units in hopes of reducing its workforce by 8%. Rocket Mortgage cut additional jobs in January of this year.
Like the rest of the mortgage lending industry, both UWM and Rocket are dealing with the dramatic downturn in the housing market. With interest rates now in the 6.5% to 7% range and housing inventory still at historically low levels, mortgage lenders have seen a significant falloff in refinanced mortgages, as well as a drop for purchase mortgages.
Both UWM and Rocket, in fact, posted net losses for the fourth quarter of 2022. 
UWM reported a net loss in the quarter of $62.5 million, or 3 cents per diluted share, partly because its total refinance originations fell 88% from a year earlier. 
Rocket reported a net loss of $493 million, or 14 cents per diluted share, affected by steep drops in its closed loan origination volume. For the quarter, volume totaled $19.03 billion, down 75% from a year earlier.
In its annual report, Rocket said it is subject to overall market conditions, which can "adversely affect our business." It also noted that its total expenses had decreased by $1.6 billion, or 24.3%, in 2022 from the same period a year earlier. 
"The decrease was driven by our cost-reduction efforts affecting salaries, commissions, and team member benefits, general and administrative expenses, marketing and advertising expenses, and other expenses, including production and other vendor-related costs," the report said.
In 2022, it added, "salaries, commissions and team member benefits was $2.8 billion, a decrease of $600 million, or 16.7%, primarily due to a decrease in team members in production roles and lower variable compensation associated with lower production levels."
While UWM had reduced its workforce, it continues to expand its market share. The company led in origination volume for the second straight quarter and claimed 54% of the wholesale channel in Q4 2022.